108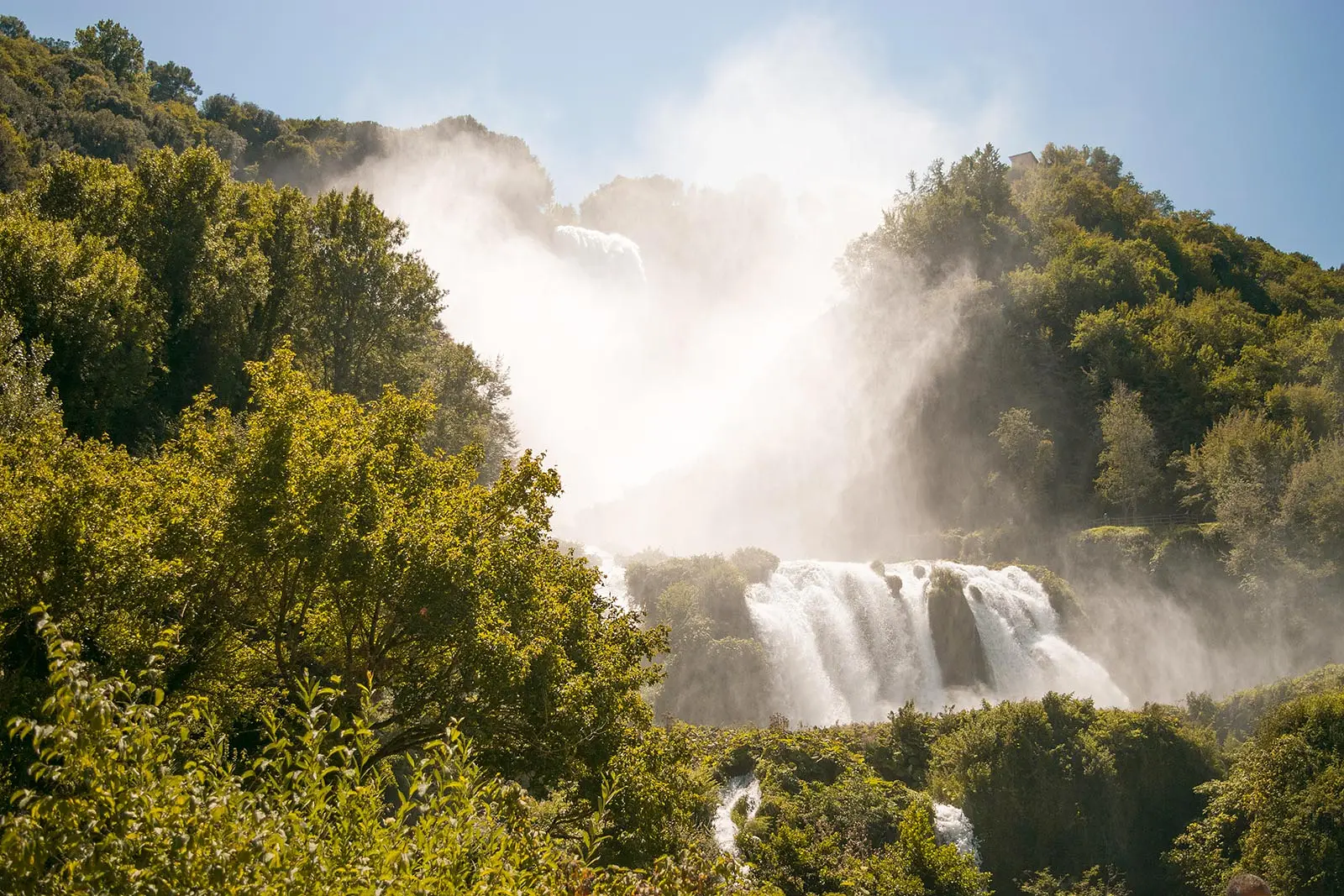 Marmore Falls
"Quick as light, the flashing mass froths, shaking the abyss..." (Lord Byron)

Automatically translated page.
What it is and where it is
Divided into three jumps, the Marmore Falls is one of the most beautiful in Italy and one of the highest in Europe. It is within the Natural Park that bears its name, in Umbria, more precisely in the municipality of Terni. A panoramic view of the waterfall can be admired from the medieval village of Torreorsina, the only village in the Valnerina valley that directly overlooks it. The Marmore Falls is a flow-controlled waterfall and its waters are used for hydroelectric power generation. So the waterfall is not always open at full flow, and when it is at minimum flow, the water allows the rocks and vegetation below to seep through. But when the waters are released, the spectacle is one of impressive power.
Not to be missed
The highlight is the ascent of the numerous steps leading to the foot and top of the waterfall (the Lower Belvedere and the Upper Belvedere, respectively). This is a route that, because of the effort it requires, might discourage some, but it is absolutely worth doing in order to fully enjoy this marvel.
A bit of history
The waterfall has very ancient origins dating back toRoman times, when the consul Mario Curio Dentato, in order to drain the stagnant waters of the Velino River into the Nera River, ordered the construction of a canal to divert its flow. This was an extraordinary work of engineering, which over the centuries underwent various interventions to avert the risk of flooding and inundation. In the years following 1896, the waterfall began to be intensively exploited for hydroelectric power generation.
Trivia
One legend tells of a young nymph named Nera who fell in love with a young shepherd, Velino. Because their "natures" were different, their love was not allowed. The two lovers, however, saw each other secretly. When Juno noticed this, she became enraged, turning the nymph into a river. Then Velinus, in despair, threw himself headlong into those waters from the cliff of Marmore. Jupiter, to prevent him from certain death, turned him into water during his flight, allowing him to be reunited with Nera for eternity.
To make travel arrangements
Collections
Discover places and related research
The Map thanks:
Collections
Discover places and related research