540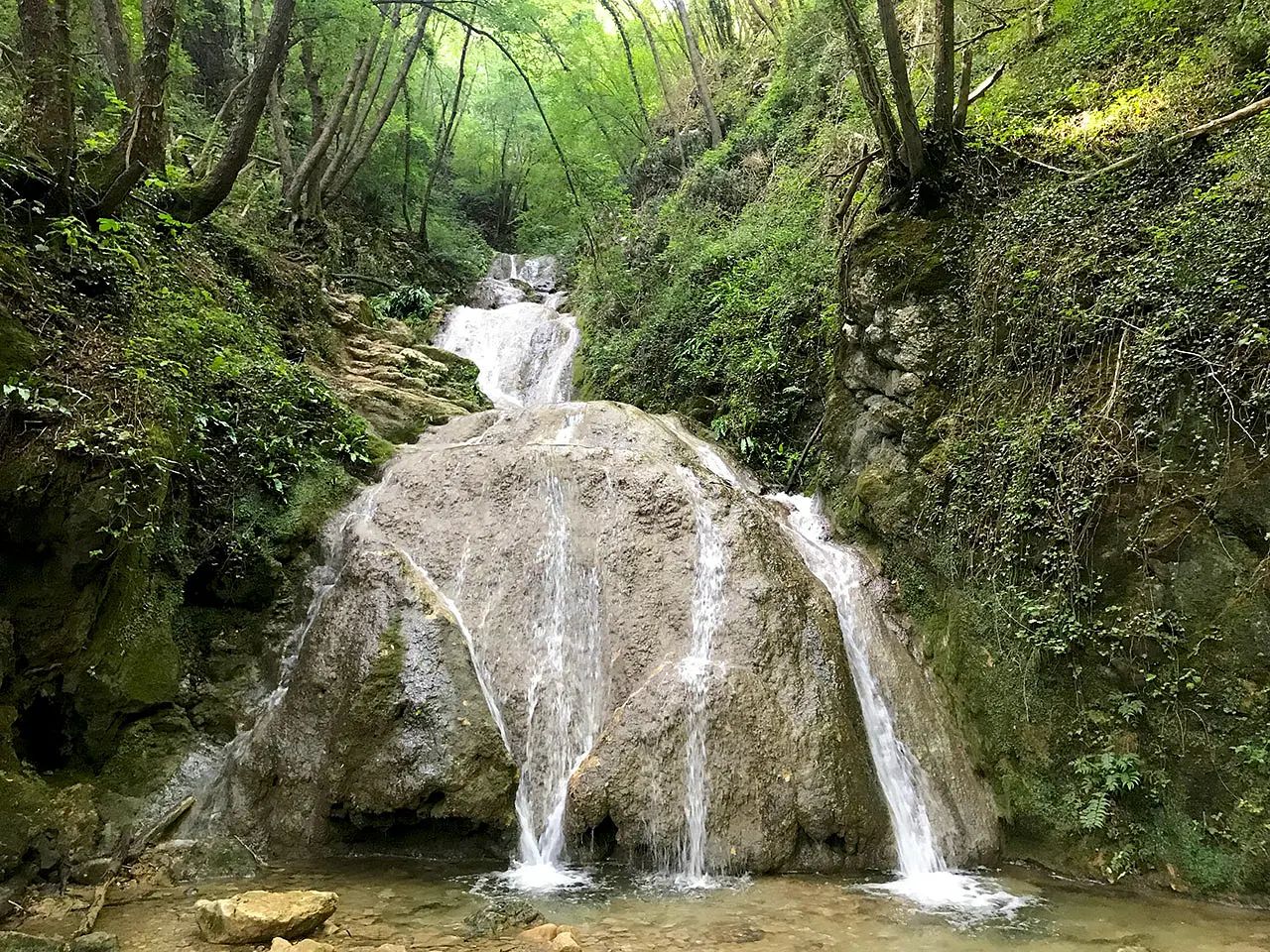 Silan Waterfall, Hermitage of San Bovo
The Hidden Wonders of the Pedemontana del Grappa.


Automatically translated page.
What it is and where it is
Among the many beauties of the Pedemontana del Grappa, a stone's throw from Bassano, this walk is a real treat, because it leads to the discovery of a hidden waterfall. It is the waterfall formed by the Silan stream, which runs through the valley of the same name as it descends from Valrovina to San Michele, both hamlets of Bassano.
Why it is special
The lush landscape of ferns and mosses, the sound of the stream and the many streams, take you right away into a world that seems enchanted, an oasis of peace to see and to return to. You step forward savoring the silence, in complete relaxation, and here is the enchantment of nature: a roaring, cool waterfall surrounded by greenery, light years away from nearby Bassano.
Not to be missed
Not far from the waterfall, on a rise, stands the small oratory of San Bovo, with a small cell next to it where a hermit found shelter. Traces of the hermits date back to the 15th century, but graffiti on nearby rocks carry echoes of much older settlements dating back to the Iron Age.
A bit of history
A necklace of aligned stones forms a ford that leads onto the Via Armentaria, a paved path from Roman times used for transhumance. Gutters on either side of the path allowed rain and spring water to drain away, preventing damage to the trail.
Trivia
The name Silan comes from the Cimbrian and means "the place where the waters flow."
To make travel arrangements
Collections
Discover places and related research
The Map thanks:
Collections
Discover places and related research