2428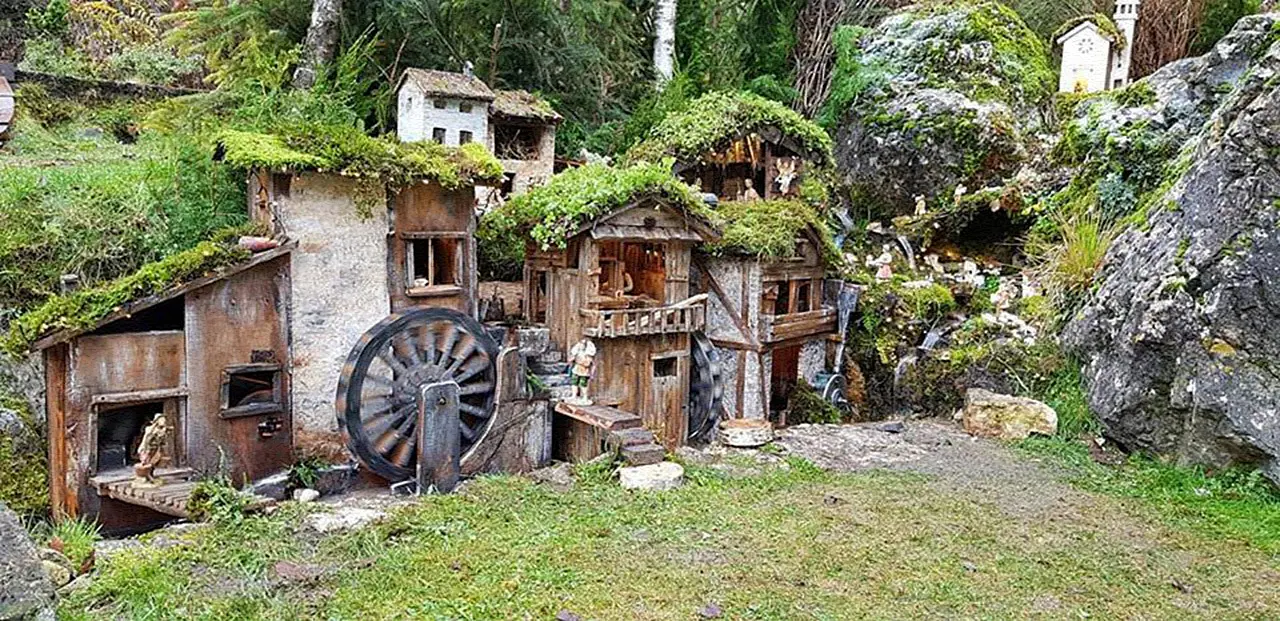 Campodalbero, its contras, its fountains and its nativity scenes
Nativity scenes nestled in the woods show us the way


Automatically translated page.
What it is and where it is
We are in Campodalbero, in a hamlet of the municipality of Crespadoro, where the small center of the village consisting of the Church is joined by the many hamlets scattered here and there, on the mountain tops or along the slopes, where nature has granted them space. Every year, during the Christmas season, this hamlet opens its doors to welcome visitors and guide them along a mountain path of about 10 km that, for the Nativity, is enriched with wonderful handcrafted nativity scenes built on the fountains, along the streams or inside the woods.
Why it's special
At Campodalbero, the excellence of local craftsmanship finds its place in a totally atmospheric setting, where the lush nature and typical rural landscape create the perfect backdrop for true works of art. Among the many beautiful nativities, the one in Contrà Graizzari di Sotto is certainly the most elaborate: inside, among the many dwellings and characters, as many as three mills can be glimpsed, set in motion by a stream fed by the contrada's fountain.
Not to be missed
This path is a true wonder of the territory of the Upper Chiampo Valley, a path to be walked in the company of friends, family, but also and especially during special events that are organized by the various associations in the area at Christmas time and throughout the year. Everything begins with the opening event during which the visitor has the opportunity to walk accompanied by the voices of various choirs that perform "cascading" in the different districts. One big concert in nature not to be missed.
A bit of history
The path of Christmas 2019, was dedicated to Bepi De Marzi, musician, composer and founder of the choir "I Crodaioli" of Arzignano. It is due to him the writing of numerous folk-inspired compositions, first of all "Signore delle Cime": a song famous all over the world and whose words were this year engraved together with the angels in the wooden boards installed along the path.
Trivia
In this small town nestled among the mountains, beauty is found in the little things: in the wonderful views of the surrounding hills, in the traditions still strongly anchored in the past, and in the simplicity of the hospitable and friendly locals. There may be a lack of many conveniences in this locality, which over the years has unfortunately slowly depopulated... but what is certainly never in short supply is the water, fresh and clear, that flows along the streams and in the fountains of the districts. The name of the trail is therefore meant to recall precisely the three emblematic symbols of this village: its contras, its fountains and its cribs.
To make travel arrangements
Collections
Discover places and related research
The Map thanks:
Collections
Discover places and related research