389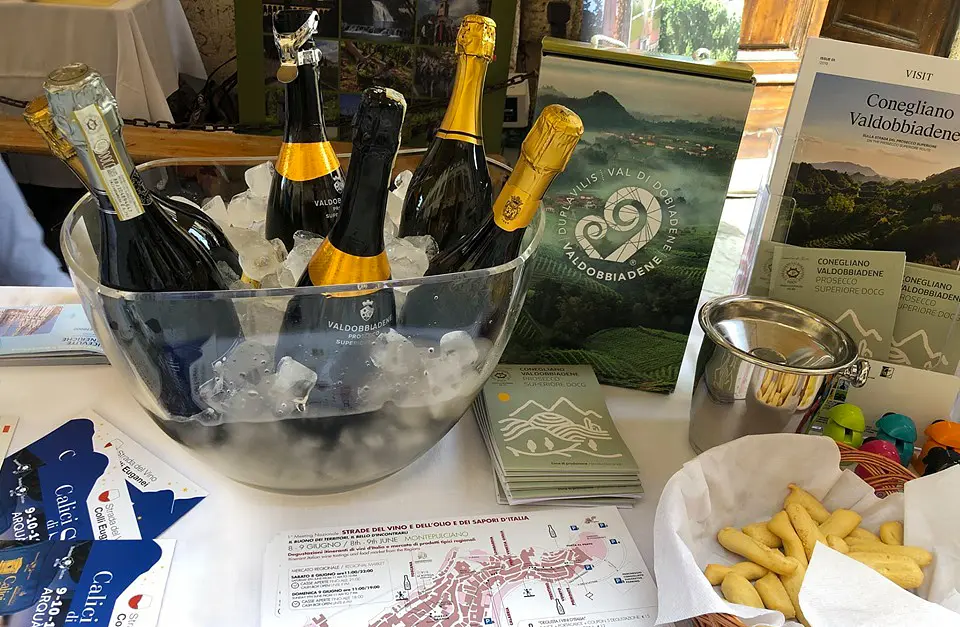 "Goblets of Stars" among the Prosecco hills.
On August nights we toast by making a wish on each shooting star


Automatically translated page.
What it is and where it is
"Goblets of Stars" is the nationally organized event to toast summer at its busiest. The calendar for the first half of August includes a series of evening events both in the wineries, which open their doors to visitors for tastings that become parties, and in the municipalities, which organize food and wine events in the streets. In the Prosecco lands, the highlights take place in Conegliano Castle and at Villa dei Cedri in Valdobbiadene.
Why it is special
The event covers the first half of the month, but the key date is August 10, San Lorenzo, for the so-called 'night of shooting stars,' when it is possible to witness, clouds permitting, the natural spectacle of a meteor shower. In the first weeks of August, in fact, the Earth in its orbit passes through what astronomers call a 'meteor shower,' tiny solid bodies that on contact with the atmosphere plummet consuming themselves in a trail of light.
Not to be missed
Everyone with cup in hand and nose in the air because on the night of St. Lawrence, when the phenomenon reaches its peak, astronomers calculate that there are an average of a hundred light trails observable with the naked eye every hour. Tradition calls them 'the tears of St. Lawrence'; to science, however, they are the Perseids, because the meteors appear in the night sky against the backdrop of the constellation Perseus.
A bit of history
"Goblets of Stars" is an event jointly promoted by the Wine Tourism Movement (MTV) and the Wine Cities Association (CFV); started in 1998, it now sees the participation of hundreds of entities from all over Italy, wineries and local governments united by a common interest in wine culture as a stimulus for sustainable development of the territory.
Curiosity
In Greco-Romanmythology, the astronomical phenomenon of the August meteors was interpreted as a fertilizing rain favored by the god Priapus, who would thus renew the fertility of the earth.
To make travel arrangements
Collections
Discover places and related research
The Map thanks:
Collections
Discover places and related research