2622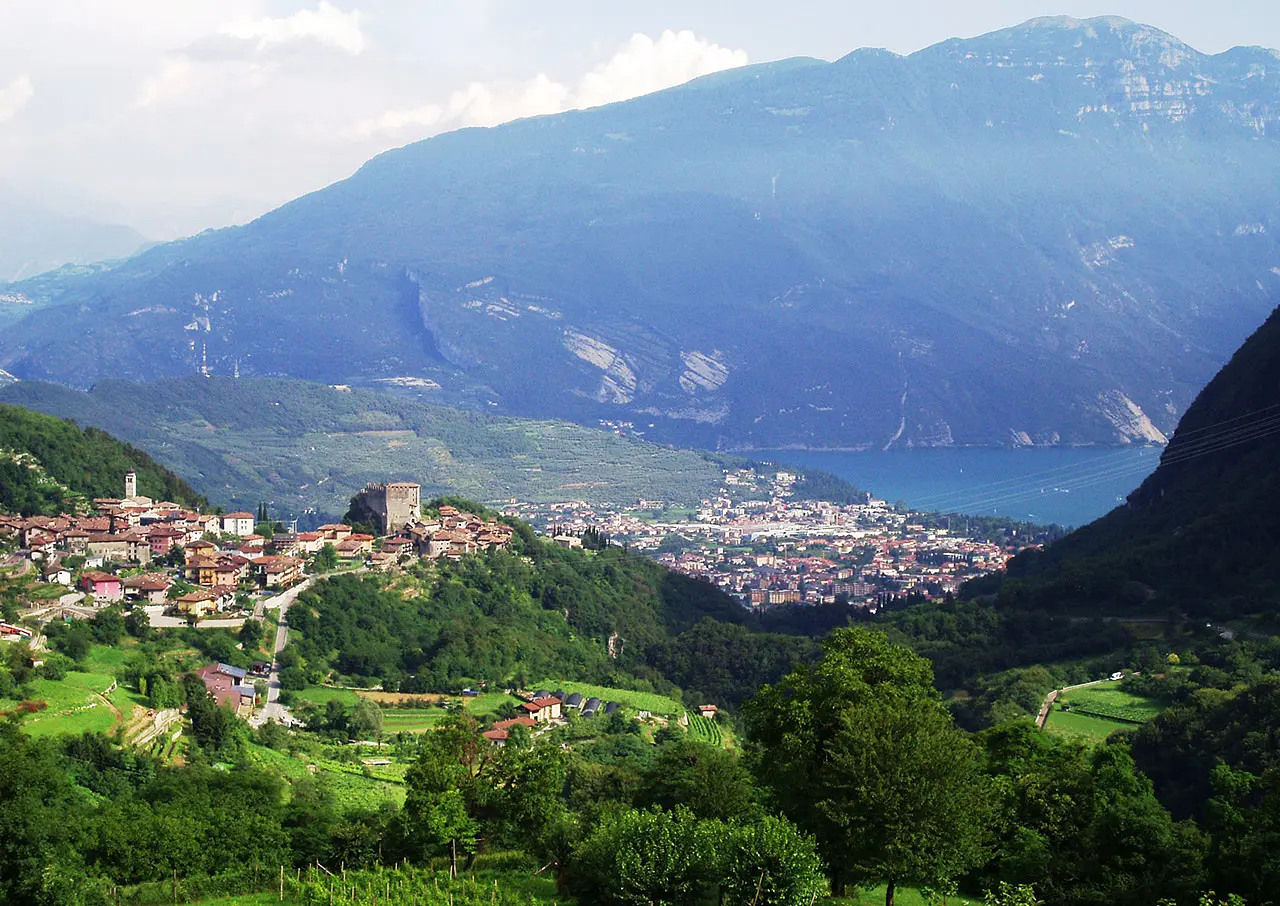 Once upon a time there was a castle
In Tenno to stroll through a fairy tale


Automatically translated page.
What it is and where it is
On a whimsical spring day we decide to go and enjoy a peaceful day on the shores of the lake, but when we get there, above 1,000 meters above sea level, it begins to snow and the wind in the valley is too strong. So we look up at the whitewashed peaks, and as we turn north, we notice a stone building, almost hanging from the mountain, right at the entrance to the Comano Spa Valley, between Lake Garda and the Brenta Dolomites: it's Tenno Castle-but how do we get there?
Why it is special
Heading toward the entrance to the village of Frapporta, the historic part of the municipality of Tenno, seems like a good idea. And in fact, right from here starts a path called "Once upon a time the castle" indicated by a wooden marker, which takes us back to ancient times, as in a fairy tale, among the large stone houses, built close to each other. And after a short stretch we arrive at the Grom Pass, from which there is a magnificent view of Lake Garda. Here we find the key stage that identifies the trail as a "Fairy Tale Place" and take a photograph.
Not to be missed
Suddenly, as we walk along the path between one stone house and another, the sky darkens, but it is not a cloud: the ancient village of Frapporta is overlooked by the shadow of the austere-looking, mysterious castle. The structure, which dates from around 1100, appears to be an extension of the rocky outcrop on which it stands, defending the entire village. The highlight of our historical itinerary...
A bit of history
The "Once Upon a Time There Was a Castle" trail is part of the six "Little Walkers" trails, and each trail is retraced through the eyes of a fairy tale character who rises to be the hero of the walk. This one, in particular, is related to the events of Captain Piccinino, one of the main characters in the storybook written by famous children's book author Stefano Bordiglioni.
Curiosities
The entire territory of the Terme di Comano Valley, including also the places narrated and rediscovered through the Piccoli Camminatori trails, is officially part of the UNESCO Biosphere Reserve and is, therefore, a historical-natural heritage of fundamental importance for Trentino.
To make travel arrangements
Collections
Discover places and related research
The Map thanks:
Collections
Discover places and related research