2560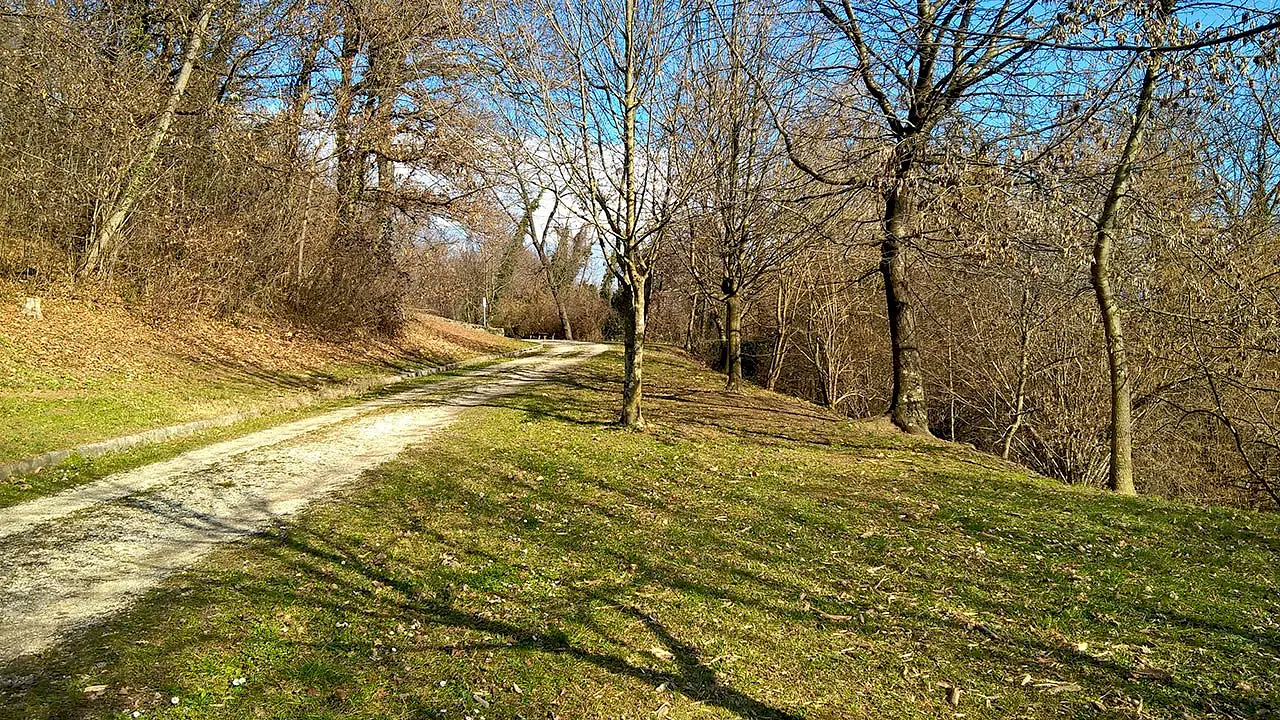 Forest of Plessiva
Elegant and quiet like a park, but with the indomitable and surprising heart of an ancient forest

Automatically translated page.
What it is and where it is
Among the vine-covered hills on the western edge of the Collio Isontino, a hill with a soft and regular slope stands out, cloaked in a deciduous forest dominated by oaks. Leaving the car at the parking lot, a small wooden bridge leads to natural pastures: a wide grassy area on a gentle slope, guarded by a few trees is an invitation to continue where the forest thickens, for cheerful or meditative, but certainly fulfilling walks.
Why it is special
Encountering an intact wooded area in an area of vineyards is a pleasant surprise, a break in the landscape, an opportunity for an unexpected walk. And this particular place has the grace, the care, the smooth paths of a public and urban forest, but it does not have the artificiality. It is in fact a fully natural area, of ancient origin, which indeed retains some almost wild features.
Not to be missed
The tree species, climate, and soil suggest good mycological yields at the right times. Here then, a photographic safari to "prey" on mushrooms, and then perhaps study them on the way back, is a fun and educational experience. Beware, however, of collecting: it is allowed only in compliance with current regulations, which usually require a regional license. It is therefore taxing to inquire with the Friuli Venezia Giulia Region. In any case, any mushrooms collected should be inspected by a licensed mycologist for possible consumption, unless you have proven experience requirements.
A bit of history
Collio Friulano has witnessed many human events, sometimes dramatic, such as World War II, but despite everything, its nature has survived strong, lush and fascinating. Almost as a celebration of this extraordinary strength, in 1983 the Autonomous Region of Friuli Venezia Giulia decided to turn the forested area of Plessiva into a Recreational Nature Park.
Curiosities
Now dominated by vegetation, however, the remains of military buildings dating back to World War II can be discerned: a striking contrast between the peace and harmony that characterize the place today, and the dramatic events of an area wounded like few others by history.
To make travel arrangements
Collections
Discover places and related research
The Map thanks:
Collections
Discover places and related research