3218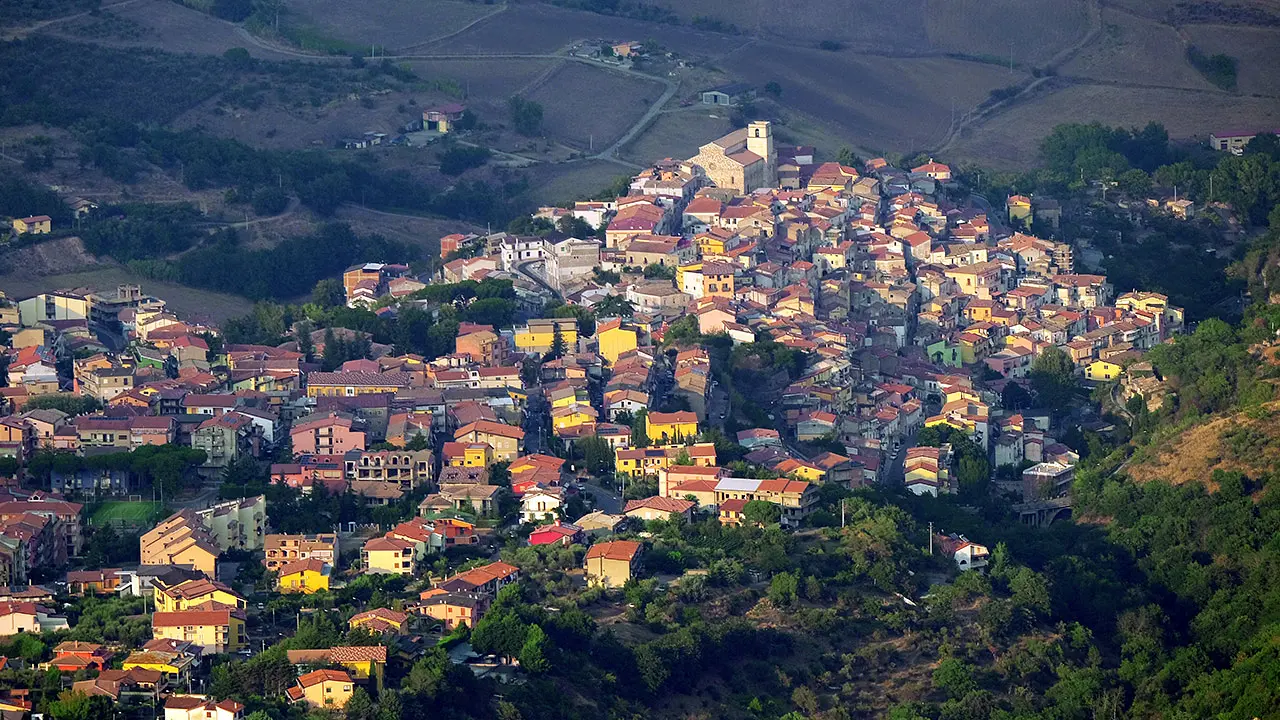 Village of Rapolla
A plunge into the authentic heart of Basilicata

Automatically translated page.
What it is and where it is
Rapolla is a small village within the Vulture Park where everyone knows everyone. Walking through the streets you can feel the folklore of the local dialect, every place you enter has its warmth and distinctiveness, and above all welcomes with open arms offering the goodness of the territory. One of the typical delicacies that should not be missed is definitely the "sfugliat," a pizza stuffed with onions that is very tasty and flavorful and gives the right impetus to wander around the beauties of the town: the old churches, the alleys, the squares, and much more.
Why it is special
It is the village where I was born and raised, a village rich in history and traditions that have been handed down from generation to generation. Life in the village is based on the love of the land that produces two of Vulture's most appreciated typical products, Aglianico del Vulture and extra virgin olive oil. But there are really so many traditional dishes and specialties to enjoy according to the season: preserves, pickles, pickles, jams... wonderful fruits of homemade recipes handed down with love from grandmother to granddaughter.
Not to be missed
There are many events not to be missed, starting with the patronal feast of St. Blaise, which falls on February 03. The night before, bonfires are lit throughout the town and nighttime Diana, and drum and bass drum rolls kick off a procession of the municipal band throughout the town. Another event is the "Urban Park of the Cellars" festival, usually on the second weekend of October, when the beautiful scenery of the cave-cellars of Fosso Tiglia and Monastero Street are lit with a thousand twinkling candles. History, tradition, and the enhancement of local raw materials are the soul of the event.
A bit of history
Its origins go back in time, as evidenced by the discovery in the area of an ancient sarcophagus now kept in Melfi Castle. The place name, which in the Middle Ages took the form of Rapulla, is said to derive from the Latin rapum or the Lucanian "rappa, " understood in the sense of "place full of thorns" or "place cultivated with vineyards." According to others, the name derives from ancient Strapellum, which could be derived from stratiotai apollon meaning soldiers guarding the Temple of Apollo, in reference to the village's foundation in the 5th century B.C. by Greek settlers.
Curiosities
A peculiarity associated with the village is the smallest church in Italy called Madonna della Stella. It is a small rock church probably pre-dating the 13th century, perhaps a hermitage originally, later becoming a monks' settlement and finally a church regularly registered in the Holy See's Chamber Registers. On the back wall an 11th-century Byzantine painting depicts the Virgin Mary holding the Child Jesus, the Child holds in his right hand a star from which the church's name was taken.
To make travel arrangements
Collections
Discover places and related research
The Map thanks:
Collections
Discover places and related research