1290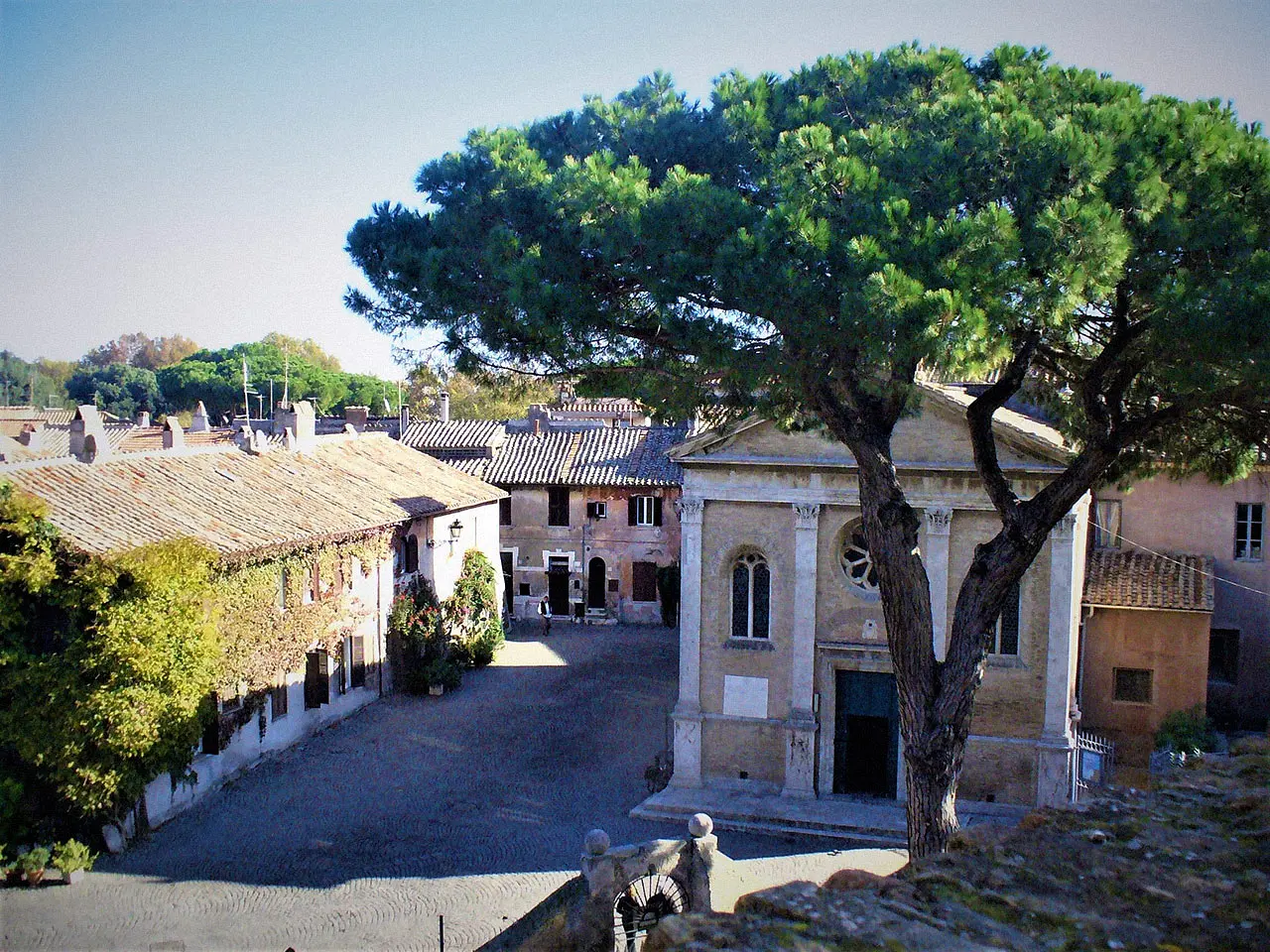 Borgo di Ostia Antica, like a history book
When the Tiber passed through here


Automatically translated page.
What it is and where it is
Along the Via del Mare, a short walk from Ostia and opposite the archaeological park of the same name, lies the small, surprising Borgo di Ostia Antica. The suburb grew up around a Christian basilica dedicated to Saint Aurea martyr in the 9th century, when Pope Gregory IV wanted to build a fortification against Saracen raids. It was called Gregoriopolis. Its present appearance, with its terraced houses, walls, castle and keep, dates instead from the 15th century, when the village took on an important role in controlling river traffic on the last stretch of the Tiber and because of the presence of the salt pans.
Why it is special
The succession of centuries and their events can be read in the stones of the houses and monuments, as if they were the pages of a book. This is precisely the magic of Ostia Antica. In the walls, fragments of funerary decorations, remains of sarcophagi, and a funerary altar refer to the Christian necropolis that stood in this area in Roman times. Coats of arms on the Keep and castle curtain testify to the presence of important popes. And the memory of the marshes and malaria is alive in the monument to the "Scariolanti," the laborers from Ravenna who reclaimed the marshes of the Littoral at the end of the 19th century.
Not to be missed
And then there is the Castle. Commissioned by Giuliano della Rovere, the future Julius II, it is a valuable example of Renaissance military architecture. You can breathe in history as you climb the monumental frescoed staircase, walk through the corridor of the casemates, and look out from the top of the towers and battlements. A flood in 1557 caused the slow formation of malarial swamps, initiating a gradual deterioration of the castle, which over time became a barn and then also a prison.
Trivia
Along Via Capo due Rami is still a stone, a large travertine cippus from the Roman period, attesting to a different route of the Tiber, which until 1557 lapped the Castle and the Borgo.
Collections
Discover places and related research
The Map thanks:
Collections
Discover places and related research