1947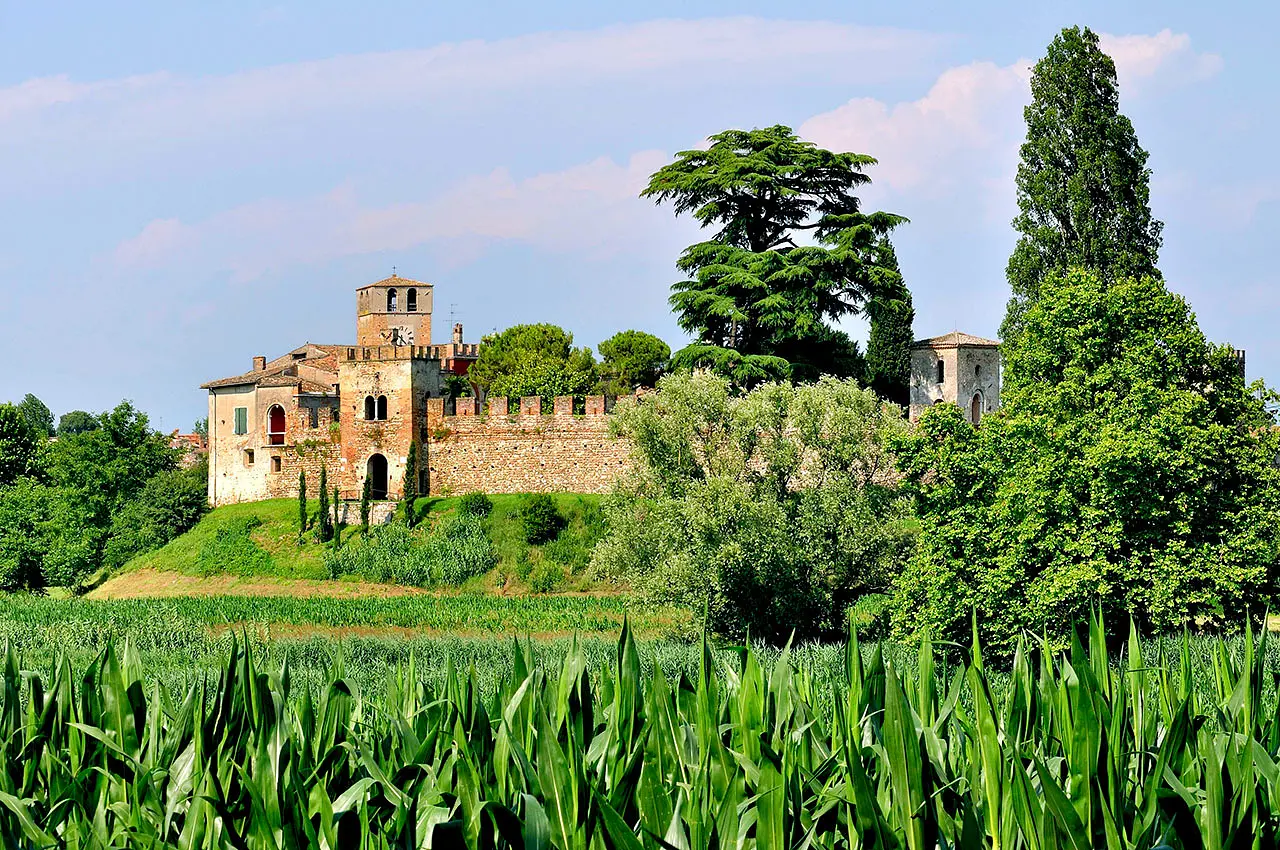 Automatically translated page.
What it is and where it is
In the green province of Mantua, when we reach the Regional Reserve Morainic Complex of Castellaro Lagusello, we catch a glimpse of a fortification that, because of its location and inexplicable aura, looks like a person semi-reclining among the grass, his head resting limply on his arm and his gaze lost in mysterious reflections. If we follow his eyes, the mullion of what must have been one of the two castle gates, we will also find the point where these thoughts converge: a heart-shaped pond. Ah, then our hamlet is in love!
Why it is special
By now we are irresistibly drawn to those reddish walls that stand out against the surrounding countryside. He tries to be a little gruff, introducing himself right away with a massive tower guarding the town clock, but the air in the alleyways doesn't let him off the hook; he can't lie. There is something cool and serene wafting through the little old houses, a crisp breeze that makes one's head light, as if under the influence of a light love potion.
Not to be missed
It really seems that the lake has a good share of responsibility in all this: although physically outside the walls, the village and its inhabitants have never stopped considering it an integral part of their world. Off you go, then, on the hunt for the perfect vantage point that from inside Castellaro Lagusello will allow you to admire that heart of water in all its charm.
A bit of history
The origin of the fortified village of Castellaro Lagusello lies between the 11th and 12th centuries. Because of its important strategic position it passed from the Scaligeri, to the Visconti, to the Gonzaga and finally to the Serenissima. Mighty walls, ten towers and a drawbridge access made it an authentic fortress. Things changed when Venice sold the village to the Arrighi counts. To them we owe the beginning of the process of transformation from fortification to elegant settlement, including one of their stately villas. Of the original structures the walls, four towers and two medieval rustic houses remain.
Curiosities
The romanticism that permeates Castellaro Lagusello is also reflected in some of the events that punctually enliven it each year. One of the most evocative is the I Fiori di Castellaro Lagusello (The Flowers of Castellaro Lagusello ), which floods the village's narrow streets with intoxicating colors and scents every April.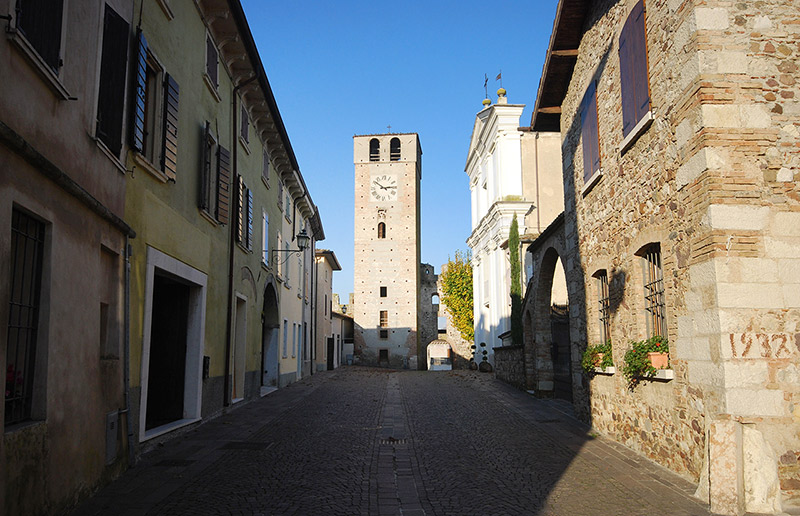 Castle Tower
Collections
Discover places and related research
The Map thanks:
Collections
Discover places and related research