3727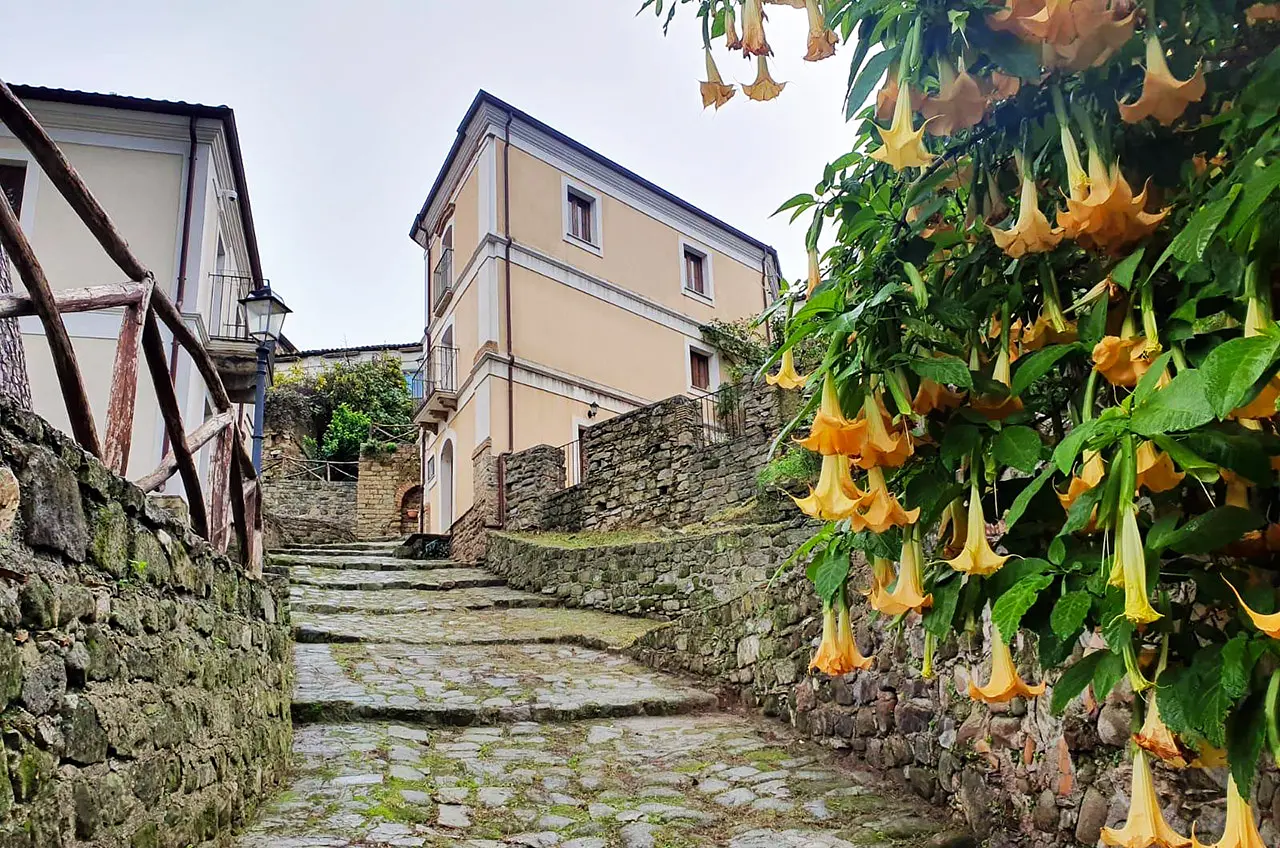 Ancient Village of Casignana
A small pearl suspended between Aspromonte and the Ionian Sea.


Automatically translated page.
What it is and where it is
The ancient village of Casignana is a small town whose soul is divided between the hills and the sea. This special spirit is due to the happy position in which the village is located: situated on high ground, 350 meters above sea level, it turns its gaze inland and to the coast. In fact, the municipal territory descends right down to the Ionian Sea, giving itself a rightful place in the beautiful location known as the Jasmine Coast. In the ancient heart of the village, it is surprising to observe some aristocratic pal aces such as the recently restored Palazzo Moscatello, dialoguing with the Chiesa Matrice and the medieval alleys paved in local sandstone, which connect the village to the Church of San Rocco.
Why it is special
The architectural beauty of Casignana also boasts an exceptional setting: the sometimes unspoiled nature that surrounds the village. That's why in the same day you can enjoy cultural experiences and then set off on an adventure and follow one of the many trails that lead from the center into the beautiful surrounding nature. Among the favorite destinations it is impossible not to mention the Favate Spring, whose waters have been used for centuries to combat rheumatic pains. But just pick a new path and you'll find a few more springs-we counted seven more, what about you?
Not to be missed
Those who decide to descend to the sea will find a genuine treasure waiting for them. And no, strange to say, it is not the inviting Ionian Sea, but the remains of a majestic Roman villa, which despite the centuries of history behind it still continues to amaze with vivid mosaics, baths and even a monumental fountain!
A bit of history
The hamlet dates back to the 14th century, although historical records take us back to the 9th century. At that time the township was called Potamia, and it remained so until the earthquake of 1349. Thus was born Casignana, or rather, Casignano, as it was called until about 1700. But the history of this place becomes particularly eventful during the 1900s with peasant struggles for land redistribution, fascist repressions, and anti-fascist struggles. This was such a dense period of events that it made it necessary to coin an expression to identify it: "The Facts of Casignana."
Trivia
As exciting as the excursions are, there is always a good reason to return to Casignana: just to sit around a nice table set and to be greeted by the delicious local products: cold cuts, cheeses, bergamot and the Greco wine. The latter is derived from a particular type of grape imported centuries ago from Greece, and which today grows only in the hills of Casignana, Bovalino and Bianco. An unforgettable treat!
To make travel arrangements
Collections
Discover places and related research
The Map thanks:
Collections
Discover places and related research