1160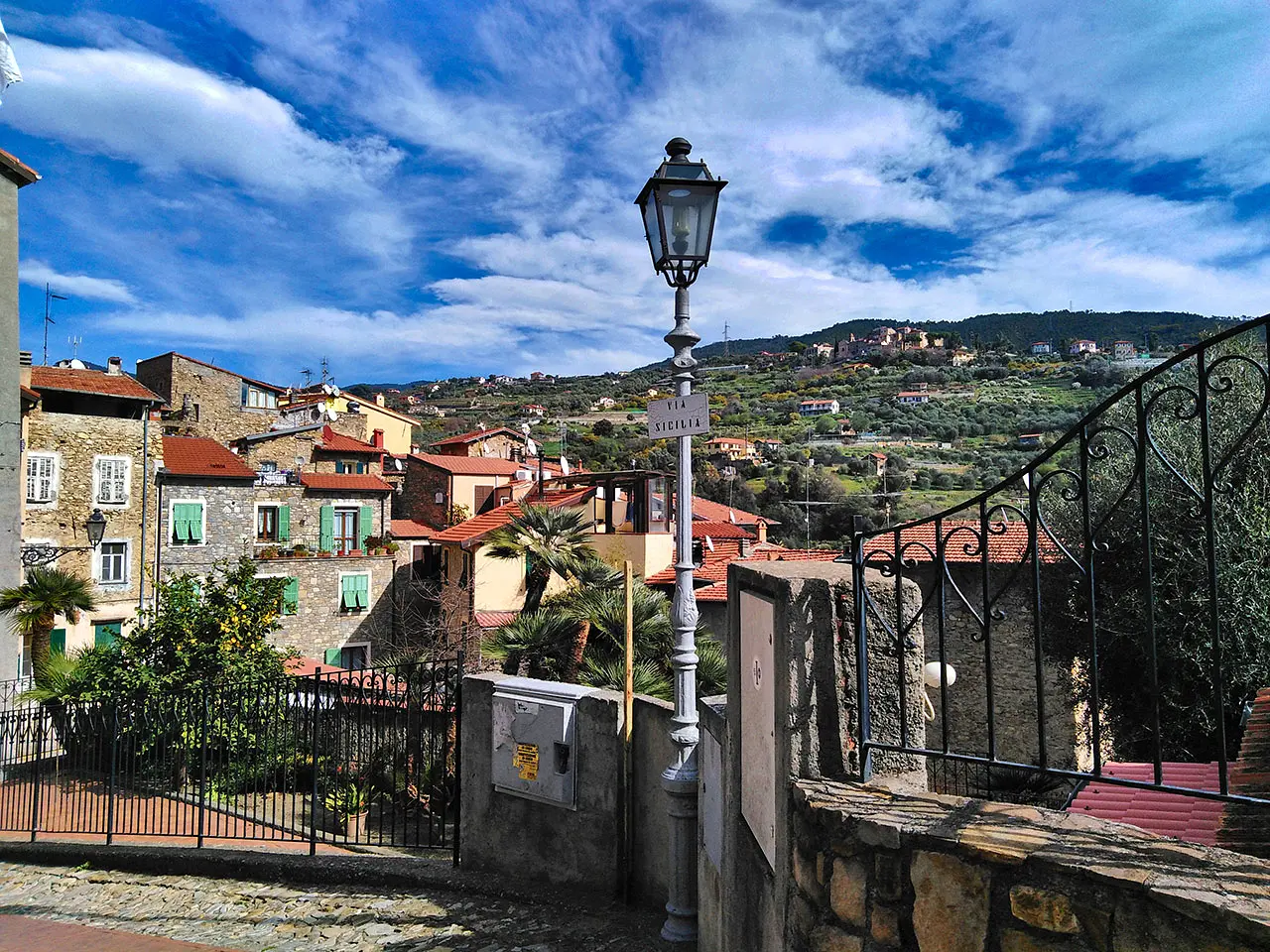 Borghetto San Nicolò di Bordighera, between art and history
Stones, stones and art, here where the magic of Bordighera began.


Automatically translated page.
What it is and where it is
We are on Via Goffredo Mameli, inland from Bordighera, heading for Vallebona. We notice that we are rising slightly in elevation when we spot a hamlet on our way. "There it is," I affirm. Then I look at the navigator. "No, we're not there yet. Strange though: there was no other town between Bordighera and Vallebona." Then, crossing the main street, we read the sign "Borghetto San Nicolò, hamlet of Bordighera." Then we understand and decide to stop here, too.
Why it is special
Although today it is only a hamlet, in centuries past Borghetto San Nicolò was known as the place of origin of many of the noble families who founded the new community of Bordighera. Far from being a secondary territory, therefore, the hamlet immediately appears as an identitary, strong, characteristic place with its own intrinsic particularities. Not only from a historical point of view, but also from a landscape point of view, with the view opening onto the valley of the Borghetto stream and the hill on which the other hamlet of Bordighera stands: Sasso, with which it shares a common fate.
Don't miss
From the square of the parish church we descend to the lower part of the village, where the deep weave of carruggi of the small historic center unfolds. Among narrow passages separating houses with exposed stones and majestic stone arches we are taken by surprise by various works of art, all sharing a common theme: birth. A lady, looking out the window, tells us, "Beautiful, aren't they? They made them this winter, during the 4th edition of the Int'i Carugi Nativity Scenes." "Live, then?" I ask, fascinated. "Yes, of course. And there's usually the Voci e Note sotto le stelle choir that accompanies them, too," she replies, smiling and dreamily.
A bit of history
At the highest part of the village, inside the square of the parish church dedicated to St. Nicholas of Bari, a memorial plaque is posted. The reflections of the sun prevent us from reading from a distance. As we get closer we read aloud and in a solemn tone: "On September 2, 1470, convened in this place 32 heads of families from Borghetto and the Intemelia territory deliberated the establishment of the new community of Bordighera. On September 2, 1970, commemorating the event, the town of Bordighera remembers its prescient founders."
Trivia
"So you have an important artistic tradition here?" asked the lady looking out the window. "Well, I'm not very cultured, you know. But yes, a fairly famous painter came to live here many years ago." We later found out that the painter the lady was referring to was none other than the great master of abstract naturalism Ennio Morlotti, another artist bewitched by the colors, lights and vegetation of this corner of Italy.
To make travel arrangements
Collections
Discover places and related research
The Map thanks:
Collections
Discover places and related research