5336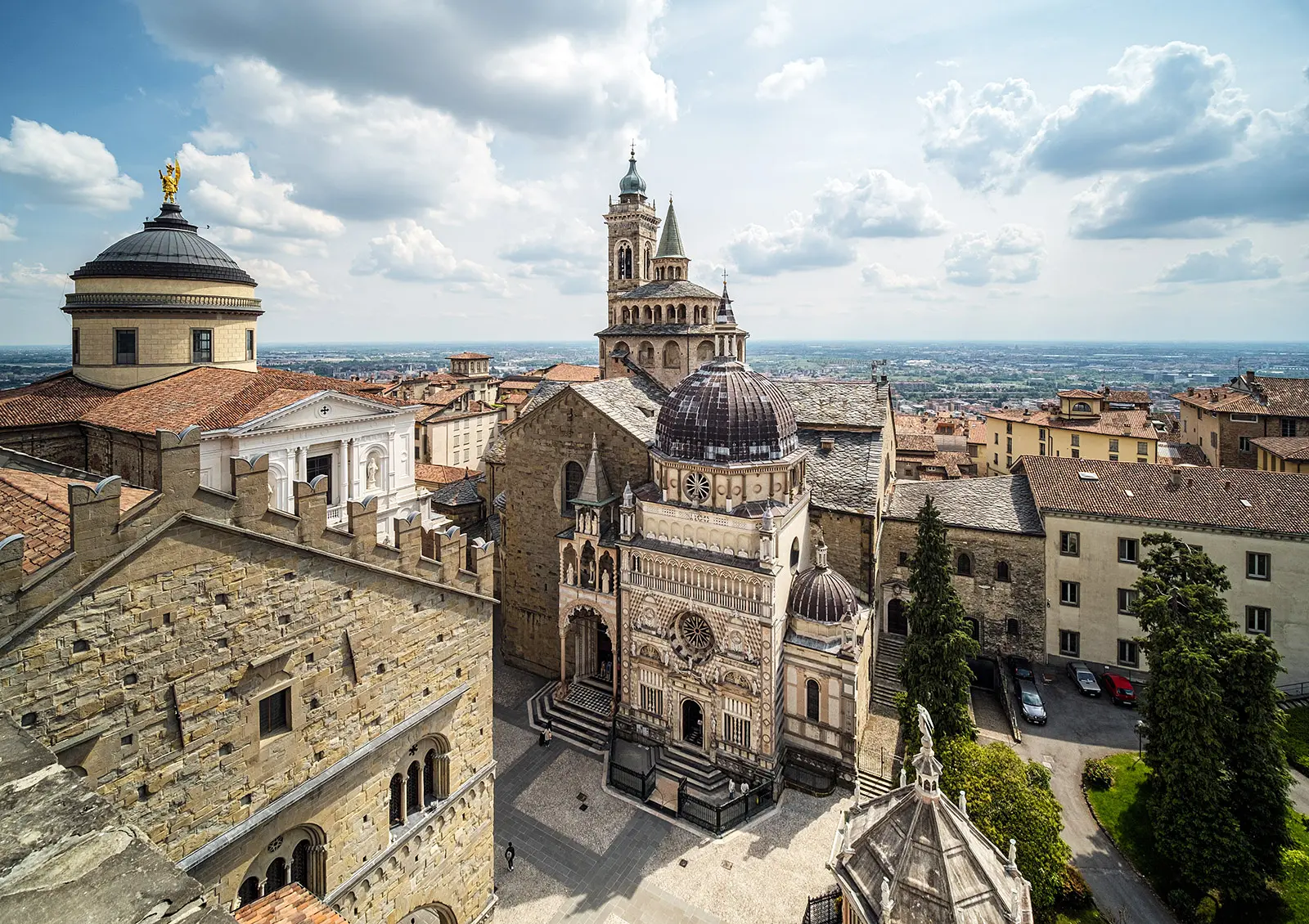 Basilica of Saint Mary Major
One of the most beautiful and beloved churches for Bergamascans
Automatically translated page.
What it is and where it is
The pinnacles and bell tower of the Basilica of Santa Maria Maggiore are an unmissable element in the panorama of Bergamo Città Alta. The majestic church perfectly blends its important volumes with the other buildings in the city core, in an aesthetic, architectural, but also emotional bond. Thus it is that the portals of access to the Basilica are as many as 4, protected by small porticoes and decorated according to different styles. What they have in common are red and white marble lions (from Verona and Piedmont), which seem to guard the various entrances.
Why it is special
The opulent-looking interior was not promoted by a wealthy patron, but by the people of Bergamo. It was the people themselves who promised to erect this temple to invoke Our Lady's help during the terrible plague epidemic of 1100. In keeping their word, the people of Bergamo did things in a big way, leading to the birth of this church full of frescoes, stuccoes, tapestries and wooden inlays created by the artist Lorenzo Lotto. The dome, on the other hand, is octagonal in shape and was decorated with the fresco "Coronation of the Virgin, angels and prophets" by Gian Paolo Cavagna in 1521.
A bit of history
It was built in the second half of the 12th century on the site where a pagan temple dedicated to the goddess Clemenza once stood. It also originally represented the baptismal church of the Cathedral of St. Vincent. Thanks to documents that have come down to us, we know that the foundation stone of the basilica was laid in 1137 by Bishop Gregory, and that it was destroyed and rebuilt so that it could be enlarged, which is also why it took the appellation St. Mary "Major." The baptistery was built in 1340 and stands on the west side of the cathedral square.
Trivia
Inside the Basilica is kept the funeral monument dedicated to Gaetano Donizetti, a composer but also a true symbol and spokesman for the people of Bergamo.
To make travel arrangements
The Map thanks: