3951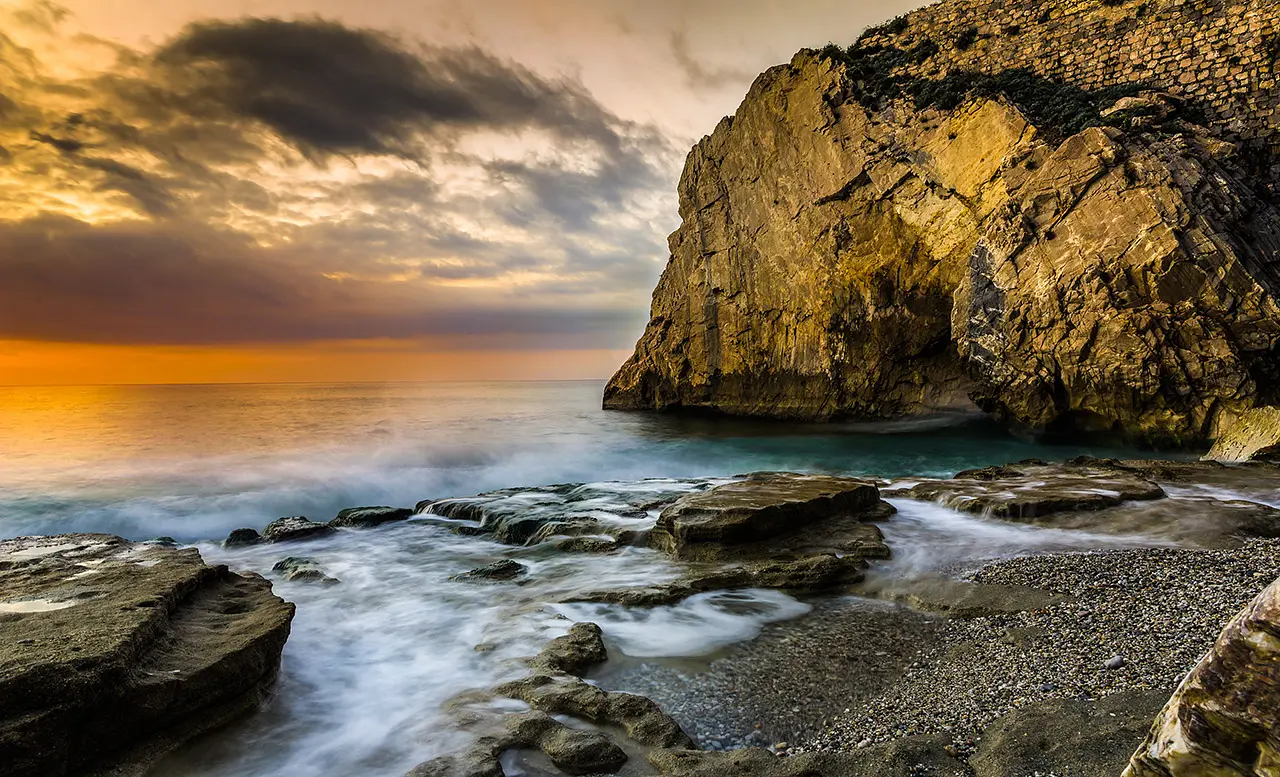 Saracen Bay
Where the sea is so beautiful it seems enchanted


Automatically translated page.
What it is and where it is
East of Varigotti, beyond the tunnel, here is the Bay of the Saracens: a small inlet totally protected by the promontory of Punta Crena, which embraces it to the west, and by Capo Noli, which partially closes it to the east. It almost seems as if the rocks have wanted to form a casket to protect the incredible beauty of this place: the beach drops slowly into the crystal-clear water, while the soft, sandy seabed to the east, towards the west gives way to rocky bottoms. It's like being inside a painting, in a riot of pure, vivid colors that caress our skin like wind and saltiness.
Why it is special
It seems that its name comes from the raids of Saracen corsairs from Frassineto, an Arab enclave on French soil, who found shelter here. The atmosphere, however, shines with charm and magic, so much so that it becomes really difficult to imagine pirates here. Perhaps, the only ones would be Captain Hook and his crew, spying on Peter Pan playing with mermaids in this sea of enchantment. And just as the Lost Children would, visitors too cannot resist the call of adventure: with kayaking, canoeing and windsurfing, there are all the ingredients to experience a vacation worthy of Neverland.
Not to be missed
The water is so inviting that even the trails can't part with it. In fact, right here is the Blue Trail, a coastal path that allows you to discover, with the technique of snorkeling, the underwater world. You do not need to be a diver: all you need are fins, mask and snorkel. A unique and fascinating experience that from the sandy seabed leads little by little to the rocks. Of course, there is no shortage of sea trips open to all, in search of whales, dolphins, zifi, and all the fascinating cetaceans that populate the Ligurian Sea: not for nothing, the Pelagos Sanctuary is not too far away.
A bit of history
After the fall of the Roman Empire, Saracen Bay offered a safe harbor for Byzantine ships. In fact, this place was perfect for protection from the raids of barbarians and Saracens that plagued the coast. In the Middle Ages it was known as the Port of Varigotti: it was the Genoese who buried it, in 1341.
Curiosities
Those who are not rock experts will find it hard to notice, but in this area there are rocks with a tropical flavor: so-called beach rocks. These are a variable mixture of gravel, sand and silt and are usually found in tropical areas. The fact that we find them here in Liguria is a trace of a very ancient geological past.
To make travel arrangements
Collections
Discover places and related research
The Map thanks:
Collections
Discover places and related research