7706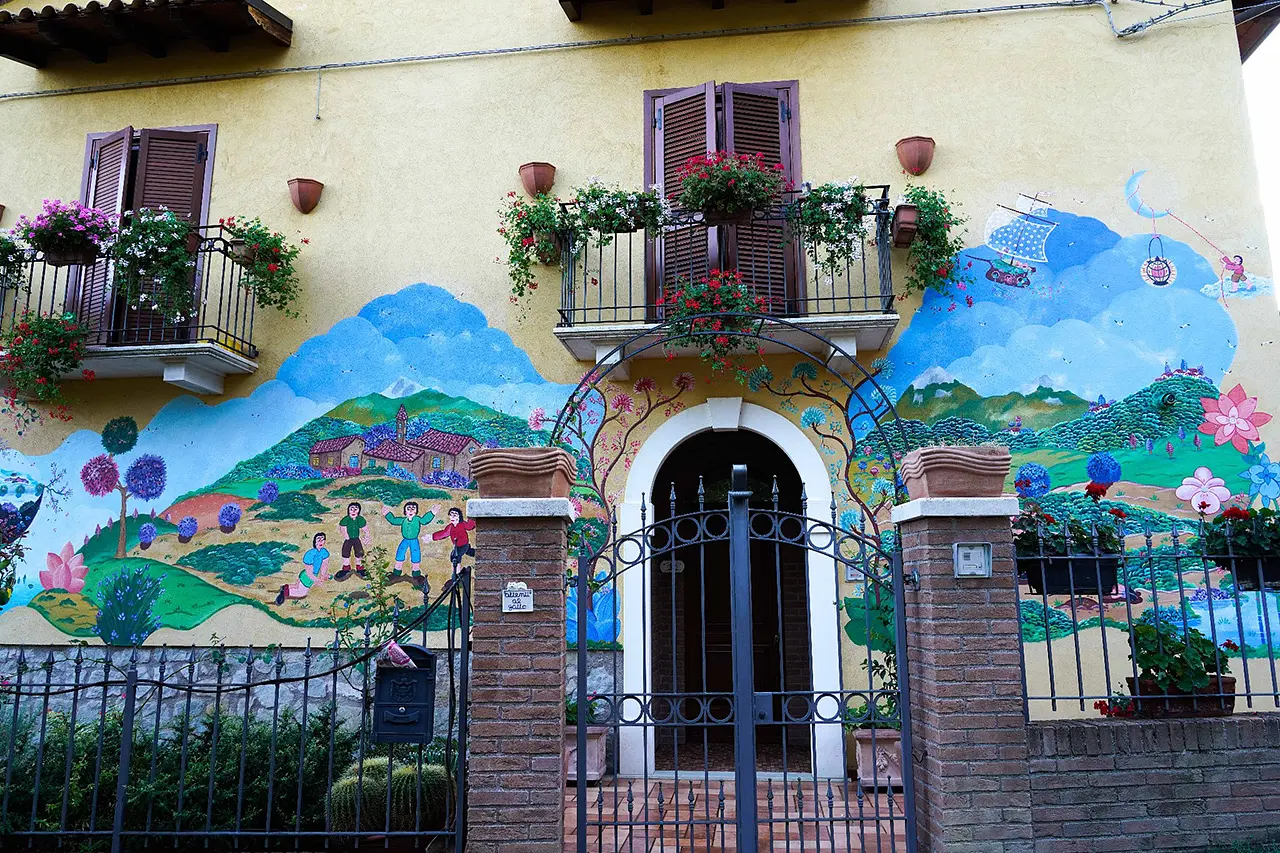 Azzinano, the painted village
A small village, a great artist, bright colors and memories never quite dormant


Automatically translated page.
What it is and where it is
The little hamlet is the epitome of the reality that predominates in our beautiful country: places that due to changing needs become depopulated during most of the year and flourish again during vacation periods! The exception that makes Azzinano is that life here is imprinted on the walls of the village houses. A stylistic homage to the naïve painting of its illustrious inhabitant, Annunziata Scipione, the walls of several houses have been painted with murals that recall the origins, the vitality of the village...and what awaits us during the many festive occasions!
Why it is special
The walls of houses, public places, and streets have been embellished over the years with a series of paintings that evoke ancient crafts and games, which accompanied the leisure moments of children and adults. The beauty of the place is also characterized by its location, below the slopes of the GranSasso, on the most impressive slope, overlooking the entire valley.
A bit of history
The village of Azzinano is listed in the National Club of Painted Villages as "the Luzzara of the Sicilian Valley" and its walls "Muri d'Autore." Thanks to this important recognition the village the village continues to attract visitors and artists from all over Europe, who bring great animation especially in the summer and at Christmas time.
To make travel arrangements
Collections
Discover places and related research
The Map thanks:
Collections
Discover places and related research