28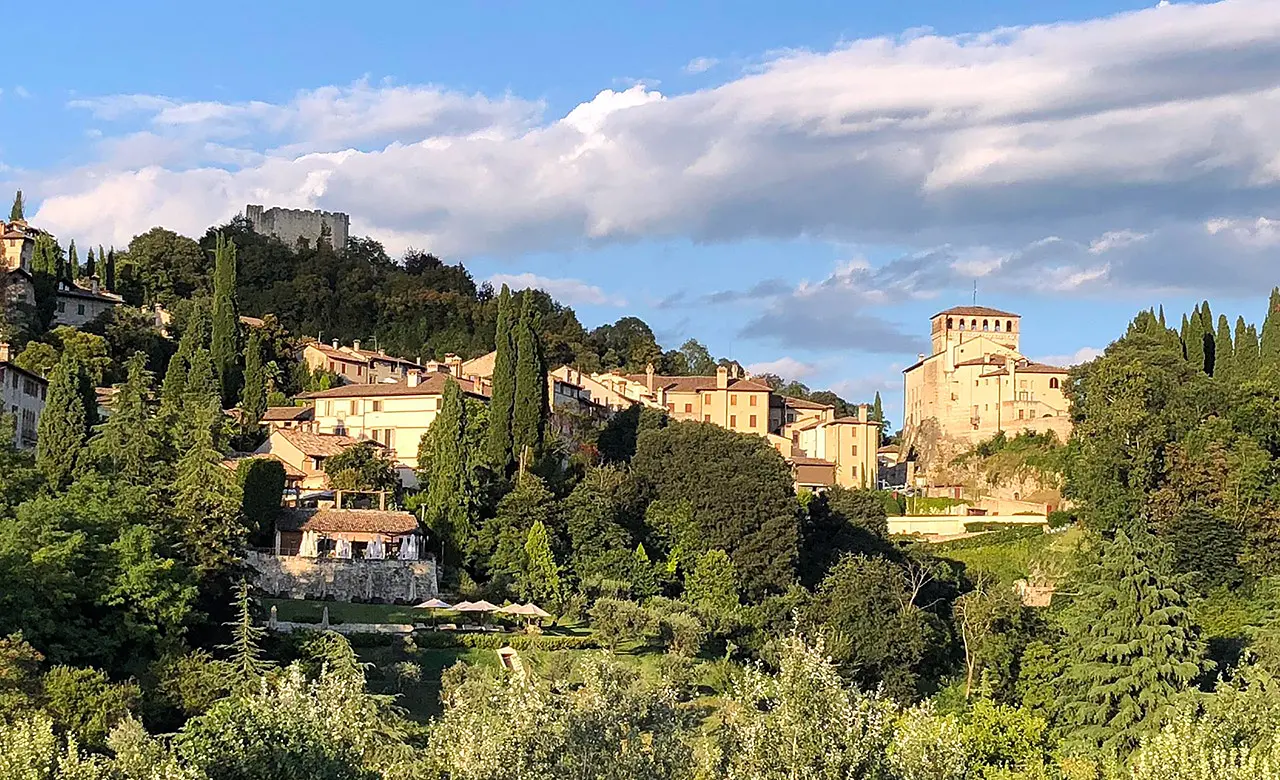 Asolo
"The city of a hundred horizons" (Giosue Carducci).


Automatically translated page.
What it is and where it is
On the summit of a hill, a small square with a 16th-century fountain is the heart of this ancient village, cozy and steeped in charm. Framing it are soaring, narrow old buildings that parade up and down narrow streets dotted with taverns and small craft stores under arcades. Higher up, isolated from the village but dialoguing with it in perfect harmony, the Rocca stands out majestically. It is not surprising that Asolo has always been a destination for many leading intellectuals of Italian and foreign culture.
Why it is special
This tiny hamlet is a concentration of artistic and historical treasures: the medieval Rocca; the Castle (now home to the Duse Theater) and the view from there; the ancient Cathedral of Santa Maria Assunta where Lorenzo Lotto's famous Assumption is kept; the Museo Civico; the church of Santa Caterina (14th century); Freya Stark's villa with its lush garden; and the cemetery where Eleonora Duse and Freya Stark rest.
Not to be missed
For those who, with some legs and breath, would like to immerse themselves in the atmosphere of this village, I recommend the walk from the Forestuzzo parking lot up toward the center to the Rocca. Here, from the Ronda Walk about 1 km long, you can enjoy a breathtaking view. Only drawback: 200 steps. But it is well worth it!
A bit of history
Asolo was the home of Caterina Cornaro, Queen of Cyprus, who in 1489 was forced by the Serenissima to abdicate, obtaining in exchange the castle and the lands of this ancient village. From 1892, this "little village of lace and poetry" also became a refuge for Eleonora Duse, who used to return here when she felt the need to get away from the scenes and worldly life.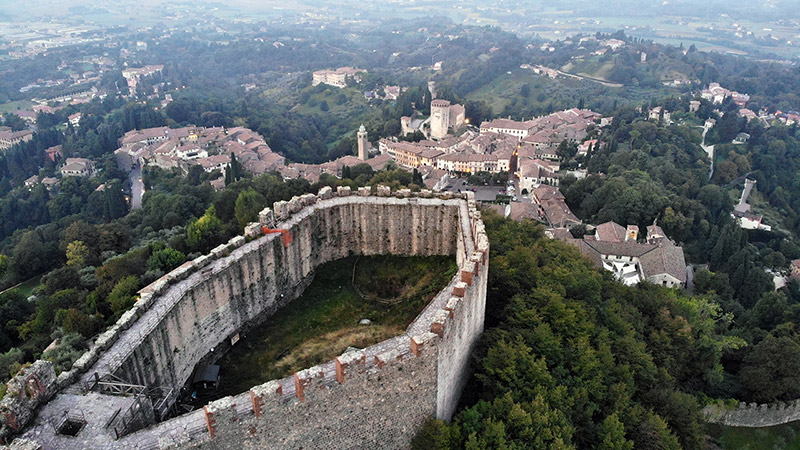 Top view of the historic center from the Rocca di Asolo fortress
To make travel arrangements
The Map thanks: