996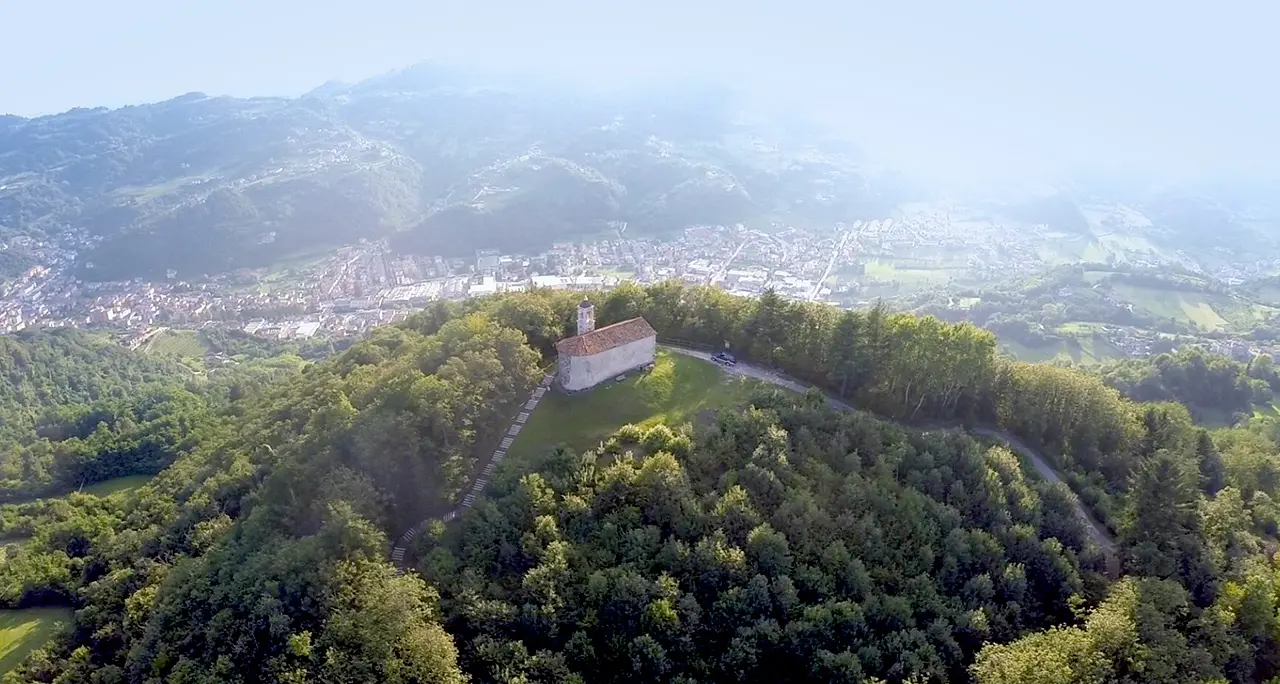 Ancient little church of Castellaro
Evidence from the mid-15th century


Automatically translated page.
What it is and where it is
A small Renaissance-era church in Nogarole Vicentino, a stone's throw from the center of town. Seen from above, it is a dot on the top of the mountain. It stands out among the trees because of its colors: black edged with white. The stones used, in fact, are mostly of hard local black basalt, the "sasso mòro" typical of this area of volcanic origin. White marble quarried in nearby quarries is used to highlight architectural elements such as the access steps and the small rose window that enliven the mass of the facade and create a truly striking polychrome effect. It looks like part of the natural environment around it.
Why it is special
It is the oldest building in Nogarole Vicentino, owned by the municipality since time immemorial, dating back to the mid-15th century, and has always been dear to the people. Not surprisingly, despite the difficulties, it has always been cared for and rebuilt when necessary, such as when in 1961 it was struck by lightning and severely damaged. What can be seen here is the attachment of a community to its historical memory. Suffice it to say that on that occasion, a committee of young people from the village, lending their labor in their spare time, restored it to its former glory by restoring the roof and bell tower, recovering in the bush the original fragments.
Not to be missed
The "Traditional Castellaro Festival," held in Nogarole on the last two weekends of August, begins precisely with a procession of the faithful carrying the statue of St. Roch from the parish church up here for the celebration of Mass at sunset.
A bit of history
The little church of Castellaro or San Rocco, actually dedicated to the Virgin and Saints Roch and Sebastian, probably dates back to the mid-15th century and was built on the top of Mount "Castellaro" , a term that perhaps recalls the presence of an ancient defensive or lookout building from which the entire Chiampo Valley could be controlled. The titular St. Roch, venerated in the Middle Ages for protection from plagues, recalls that it may have been one of the many chapels erected in the 15th century on the occasion of an epidemic.
Curiosities
The statues of the high altar, true masterpieces carved by hand from soft Vicenza stone, are the work of the Durlo sculptor "Tamarindo" and date from shortly after the 1971 restoration.
Collections
Discover places and related research
The Map thanks:
Collections
Discover places and related research