639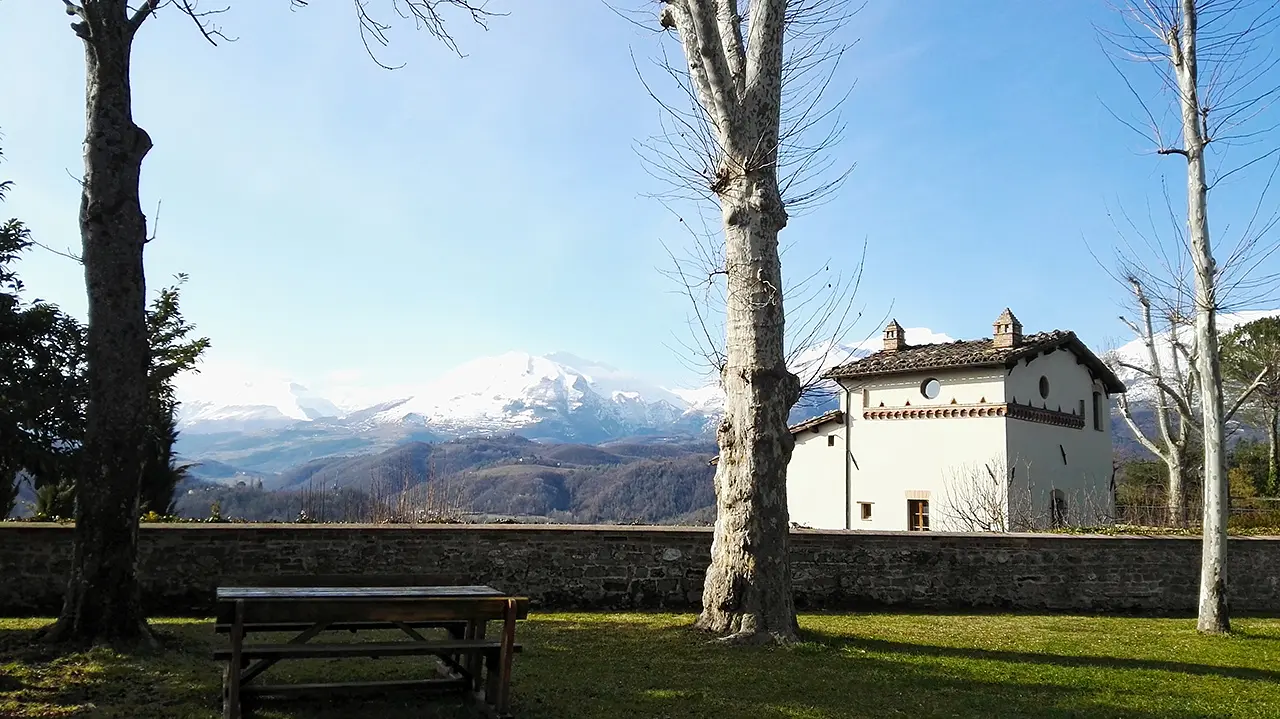 Amandola, eastern gateway to the Sibillini Mountains
A threshold between men and mountains

Automatically translated page.
What it is and where it is
Amandola is the eastern gateway to the Sibillini Mountains National Park, which reflect, like diamonds, the sunlight from here. A thick layer of snow covers the highest peaks, which seem to merge with the clear sky: no line can be discerned that clearly defines the boundaries between earth and sky. At the top of the old village, perched on one of the three hills that house the urban fabric, within the Tenna Valley, you can breathe in the winter air with full force.
Why it's special
In addition to being one of the most important historical and cultural centers in the area, Amandola is nourished by the multiplicity of landscapes that characterize this territory, in which everything recalls the millennial relationship between man and these mountains. What is surprising is precisely the beauty of the immense mountain landscape, which is reflected in the architectural features of Amandola's historic center, consisting of steeply sloping alleys, bristling stairways and ups and downs, as well as numerous breathtaking panoramic views.
Not to be missed
If you want to fully savor the taste of winter in Amandola and at the same time understand the deep connection of this town with the mountainous territory, you should come here during the "Diamonds at the Table" festival, which celebrates the white truffle of the Sibillini Mountains. For more than 18 years, during the period from October 5 to November 13, the event has been promoting and enhancing the most illustrious fruit of the woods of Amandola and the Fermano hinterland.
Trivia
According to what is now a local tradition, the place name is said to derive from the Latin word "amandola," meaning almond. According to some scholars, the tree in question used to grow on the very high ground (550 m above sea level) where the village square stands and it seems, therefore, to have been taken as the emblem of the municipality.
To make travel arrangements
Collections
Discover places and related research
The Map thanks:
Collections
Discover places and related research