394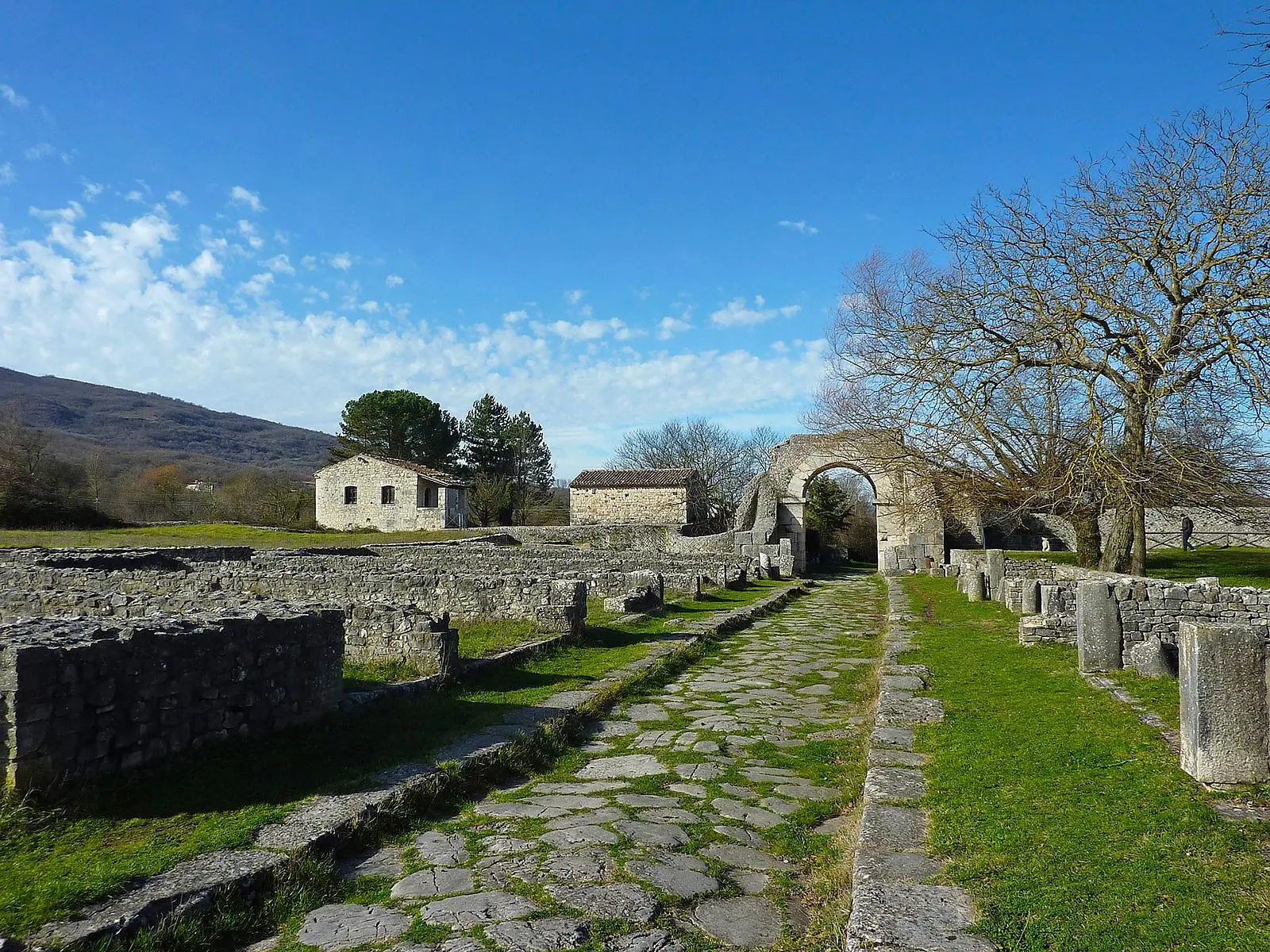 Automatically translated page.
What it is and where it is
Elegant walls opened by four gates provide access to the city. One walks comfortably through the still well-paved streets, admiring what had once been stores, temples, houses. There is no shortage of forum, basilica, baths, even a cattle market. Every corner tells us about the life the ancient Romans led here. Pompeii? Eh no, Pompeii has nothing to do with it. We are in Molise, in the province of Campobasso, in ancient Saepinum.
Why it is special
For some reason this place has remained off the tourist trail: despite its enormous historical and artistic value, it has never been turned into an attraction. Lack of funding, lack of interest, or stroke of genius? Of course, the absence of signs explaining what you are seeing makes it difficult to find your way around the ruins and understand what they were, but let's look at it from another angle: when does it happen to be able to enter an archaeological site completely free to make your own guesses and experience emotions transported by time?
Not to be missed
What to say. Everything! From the outside, the city wall still protects this treasure. The four monumental gates catapult us into the second century A.D., and as much as these are only ruins, even these fragments come together and create the illusion of going back in time, when instead of foundations and columns there were buildings and temples.
A bit of history
The first organization of the settlement dates back to the 2nd century B.C. in an area that corresponded to the crossroads of important transhumance routes. It was from here that the town derived its importance, which enjoyed prosperous trade due to its location. It reached its peak in the Augustan age, when walls were built, major buildings were renovated and new ones were constructed. Decline began in the 6th century with the Greco-Gothic War, leading to its abandonment in the mid-9th century, when the population was driven by Saracen raids to take refuge on the surrounding heights, initiating the rise of castles.
Curiosities
Some of the buildings visible today are certainly not from Roman times. They are 18th-century rural houses built on the ancient ruins, giving an unusual flavor to the scene, almost as in the paintings of 19th-century landscape painters who liked to mix architectural elements from different eras.
To make travel arrangements
Collections
Discover places and related research
The Map thanks:
Collections
Discover places and related research