5911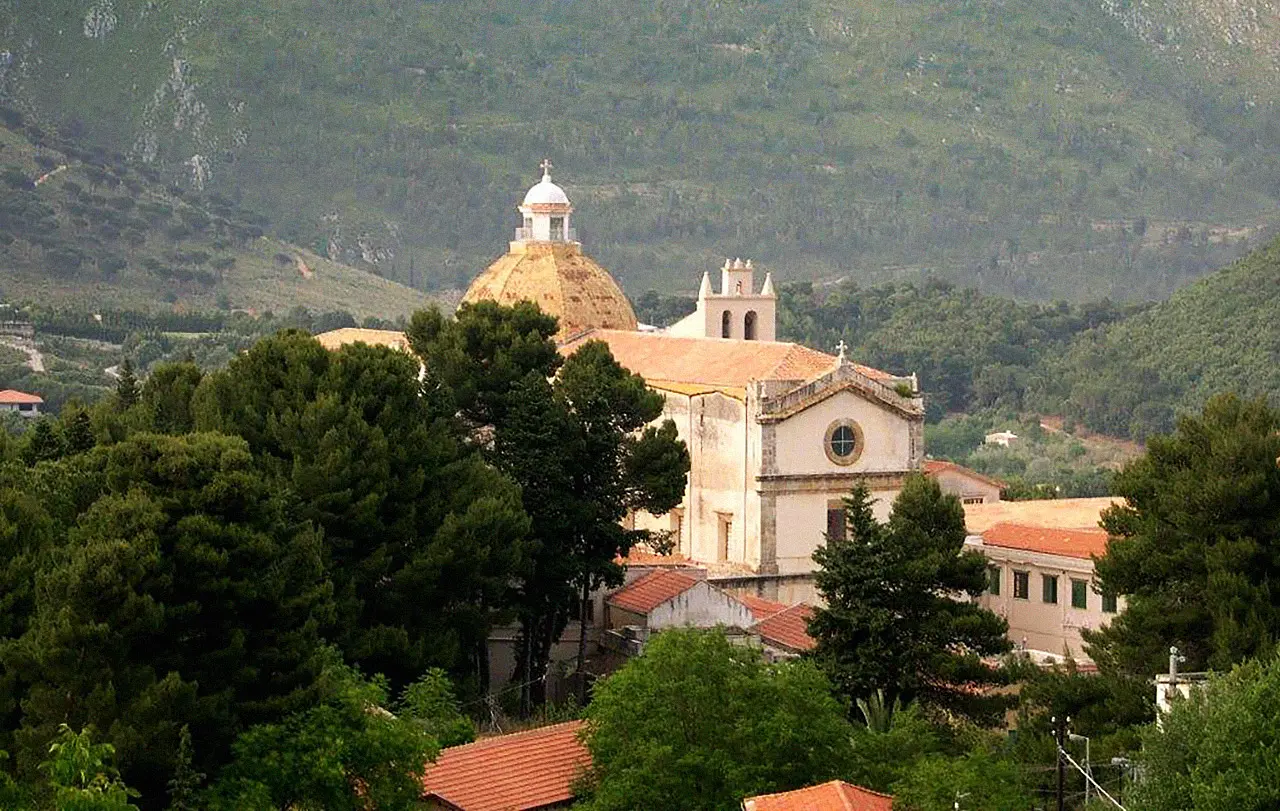 Abbey of San Martino delle Scale
A village with its abbey and community of Benedictine monks

Automatically translated page.
What it is and where it is
"Today, going up the mountain, we were in Monreale. The road, built by an abbot of that monastery, which was once very rich, is stupendous, most comfortable to climb, lined here and there with plants, and particularly with various springs..." wrote Goethe in 1787. We are about 10 km from Palermo, in the village of San Martino delle Scale, located in a mountainous area rich in woods, with a beautiful view of the coast and the sea. This is where the abbey basilica of San Martino delle Scale and the adjoining monastery are located, entrusted to the Benedictine monks of the Subiaco Cassinese Congregation.
Why it is special
We enter the basilica. Tall, austere, cool and silent, the basilica immediately gives us a sense of peace and recollection. We seem to hear the psalmody of the monks and the liturgical chants accompanied by the magnificent monumental organ, placed on the central wall of the late 16th-century wooden choir, which enchants us with its 68 stalls and huge lectern, finely decorated in bas-relief by Neapolitan artists. On the two side walls of the choir are six large canvases, the work of painter Paolo De Matteis, all dated between 1726 and 1727.
Not to be missed
The abbey is a vast quadrilateral divided into four courtyards, with a grand main facade facing Palermo. Entering the monastery we find, made by Palermo-born Ignazio Marabitti, the sculptural complex representing "the Oreto River" and the white marble statue depicting St. Martin of Tours in the act of sharing his cloak with a poor man. We stroll through the main cloister, known as St. Benedict's because of the statue of the saint placed in the center, and set out to visit the chapter house, refectory, dormitory, apothecary's shop, picture gallery, library...
A bit of history
According to tradition, it was Gregory the Great in the 6th century who founded the Abbey, which was later destroyed by the Saracens in the 9th century, but there are no certain sources until 1347, when the deed of foundation is drawn up by the chancery of the archbishop of Monreale and the name of the first abbot, Blessed Angelo Sinisio, is given. From the 1500s to the 1700s the abbey was a lively cultural, artistic and religious center and underwent architectural interventions and even radical remodeling. Today a monastic community is settled there, living according to the Benedictine rule: Ora et Labora.
Curiosities
Before we leave, we make a stop at the Bottega Monastica, where cookies, honey and creams made by the monks from different monasteries are waiting for us, as well as the abbey's award-winning beer with a name that is a whole program: Hora Benedicta.
To make travel arrangements
The Map thanks: