1060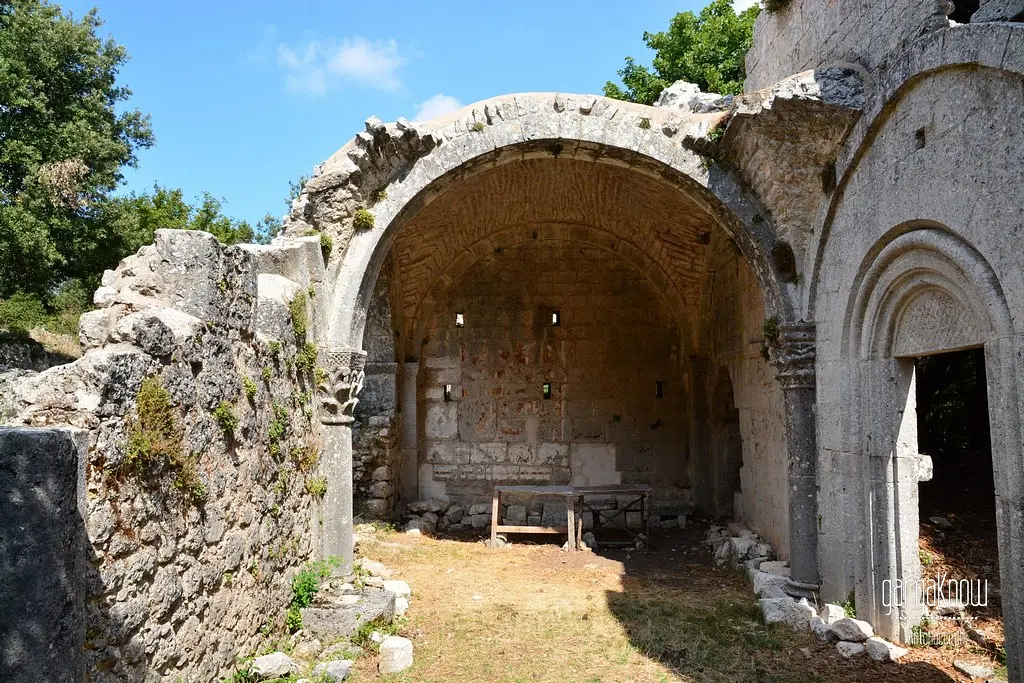 Abbey of Monte Sacro
Time, a patient stonemason, transforms great works into matchless masterpieces



Automatically translated page.
What it is and where it is
The hike to get up here is strenuous, one must climb the 874 meters above sea level that make Monte Sacro the highest peak in the Gargano. Fortunately, the prize that awaits us is a worthy reward: ancient ruins shrouded and protected by nature. It is the Benedictine Abbey of the Holy Trinity that has serenely overlooked the sea for a thousand years.
Why it is special
Who knows what it must have looked like in its heyday. Judging by the complexity of the structures that can still be sensed today, it was certainly a majestic, imposing and rich place. Today it is a place steeped in silence and memories that resurface from carved stones, disused, fallen architecture, walls that are adorned no longer with paintings and frescoes, but with plants and tufts of grass, vaults that have crumbled to the ground to make way for the sky. A fascinating example of Romanesque architecture interpreted by the Gargano.
Not to be missed
It would be a mistake to come all the way up here just to see the ruins and the view. A very serious mistake. Our daily life is obsessively marked by the passing of time. Indeed by the running of time, which escapes as we stumble after it, harried. Stop. Look at these stones. The torn walls, the cracks, everything that was a great abbey and is now its memory. Look at all this wrapped in nature. Here time is not a fugitive, but an artist who calmly, inexorably, sculpts his works, continually perfecting them.
A bit of history
Mount Sacro has been an object of worship long before Christianity. It was then known as Mount Dodoneo and was dedicated to Jupiter. The desire to convert the place back to the Christian religion led to changing its name to Monte Sacro and to erecting an initial cell for a small monastic community. This gradually increased its role in the ecclesiastical landscape of the region, eventually becoming independent of the Peschici nucleus around 1300. A century later, the monks abandoned the structure and thus began the slow and gradual degradation that we still admire today.
Curiosity
It may seem strange to say, but one of the distinguishing features of the situation in which this abbey finds itself is its authenticity: in fact, throughout the structure, no restoration work can be found. This means that everything we see, although no longer intact, is original, the result of the technology and taste of the Gargano Middle Ages.
To make travel arrangements
Collections
Discover places and related research
The Map thanks:
Collections
Discover places and related research