1934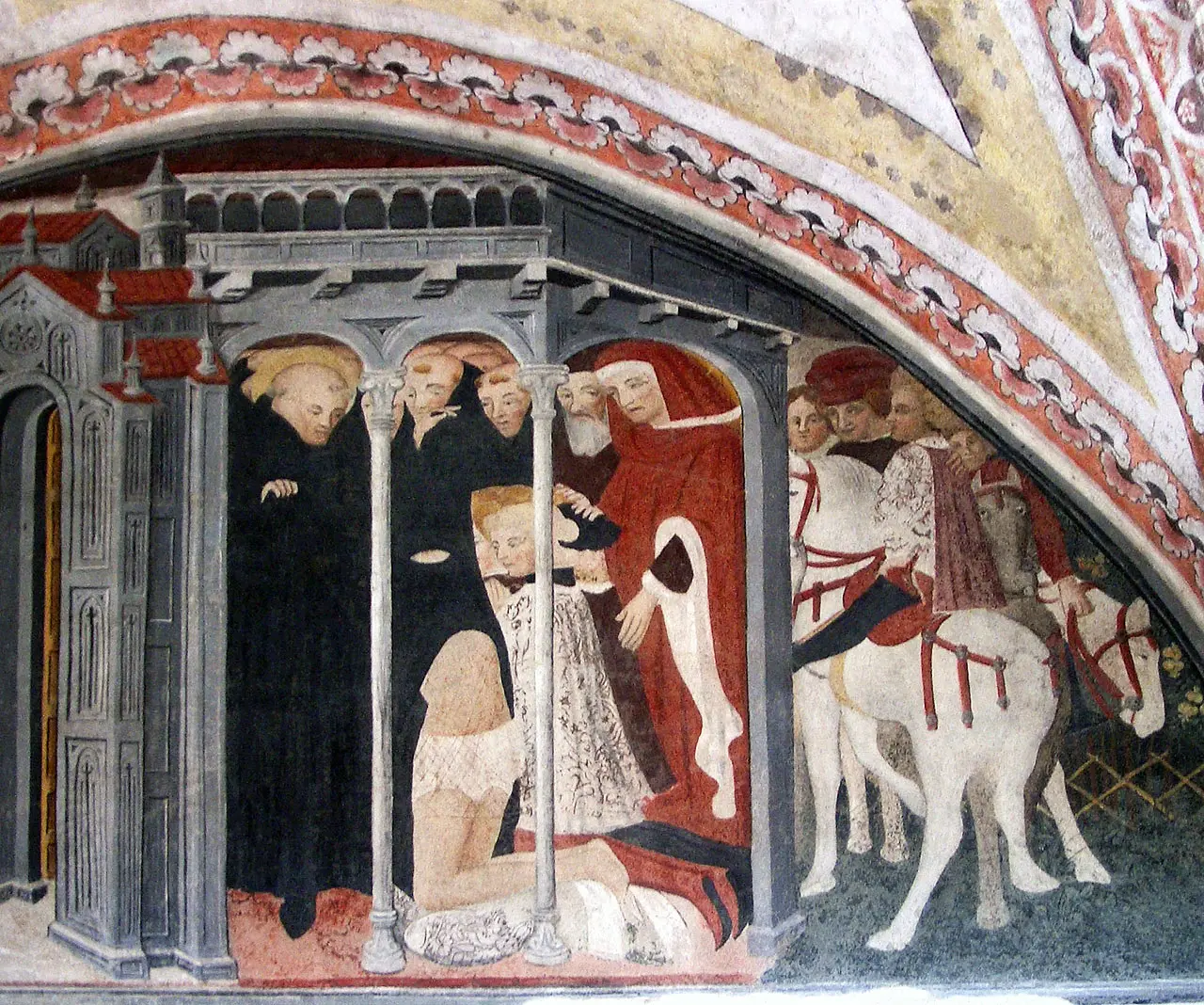 Abbey of Saints Nazzario and Celso
The fortified abbey cradle of the village of San Nazaro Sesia



Automatically translated page.
What it is and where it is
The crenellated walls and corner turrets may mislead those who approach this place for the first time. As one progresses one already begins to fantasize about ladies and knights, but there is something that disturbs this image: the tallest tower, though seemingly fortified, is a bell tower.
Why it is special
Actually, it is not only the bell tower that breaks the deception: from above the walls peeps out a gabled facade clad in terracotta and embellished with an elegant rose window. This is the facade of the church, which, together with other rooms, constitutes the most important fortified abbey complex in the Novara region. The very facade, once admired in its entirety, stands as a significant example of Lombard Gothic architecture.
Not to be missed
One of the most striking spaces is the cloister. Always a place of serenity and rest, it has been embellished along its porticoes by the cycle of late 15th-century frescoes, by an unknown author, representing a hundred episodes, many of them well preserved, from the life of St. Benedict of Norcia. Together with the frescoes in the interior of the church, the depictions in the cloister constitute an important testimony to 15th-century painting in the Novara area.
A bit of history
This complex was founded in 1040, by the bishop of Novara Riprando belonging to the prestigious family of the Counts of Biandrate. Because it was located in a neuralgic position, the abbey complex was fortified with surrounding walls, built from the 13th century. Later during the 15th century it underwent extensions and reconstructions.
Curiosities
The oldest construction in the complex may be the bell tower. It seems, in fact, that the first stone laid in 1040 was precisely part of its base. What is certain is that if you go around it sharpening your eyesight, you can discover a stone that, logically, should not be there: the fragment of a Roman sarcophagus, one of the oldest finds in the abbey, used as a recycling material. Incredible, isn't it?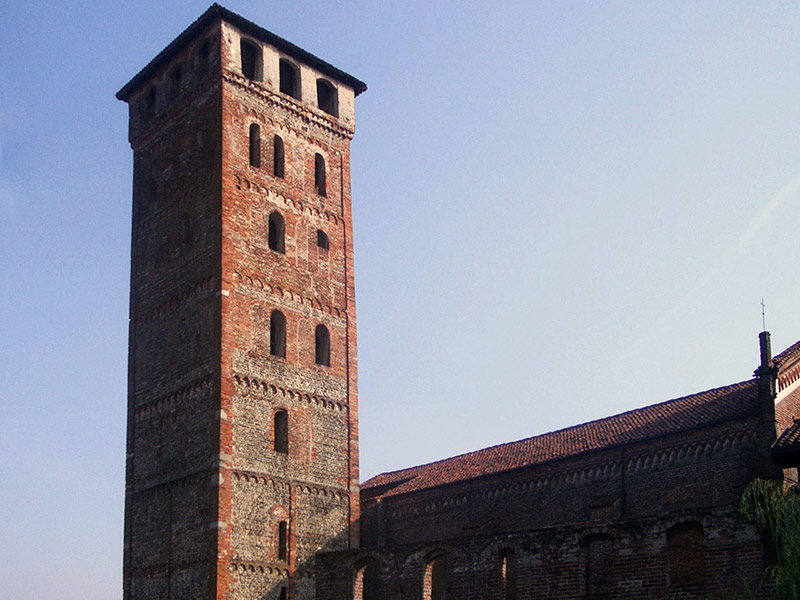 The bell tower - Ph: Laurom Source
To make travel arrangements
The Map thanks: