151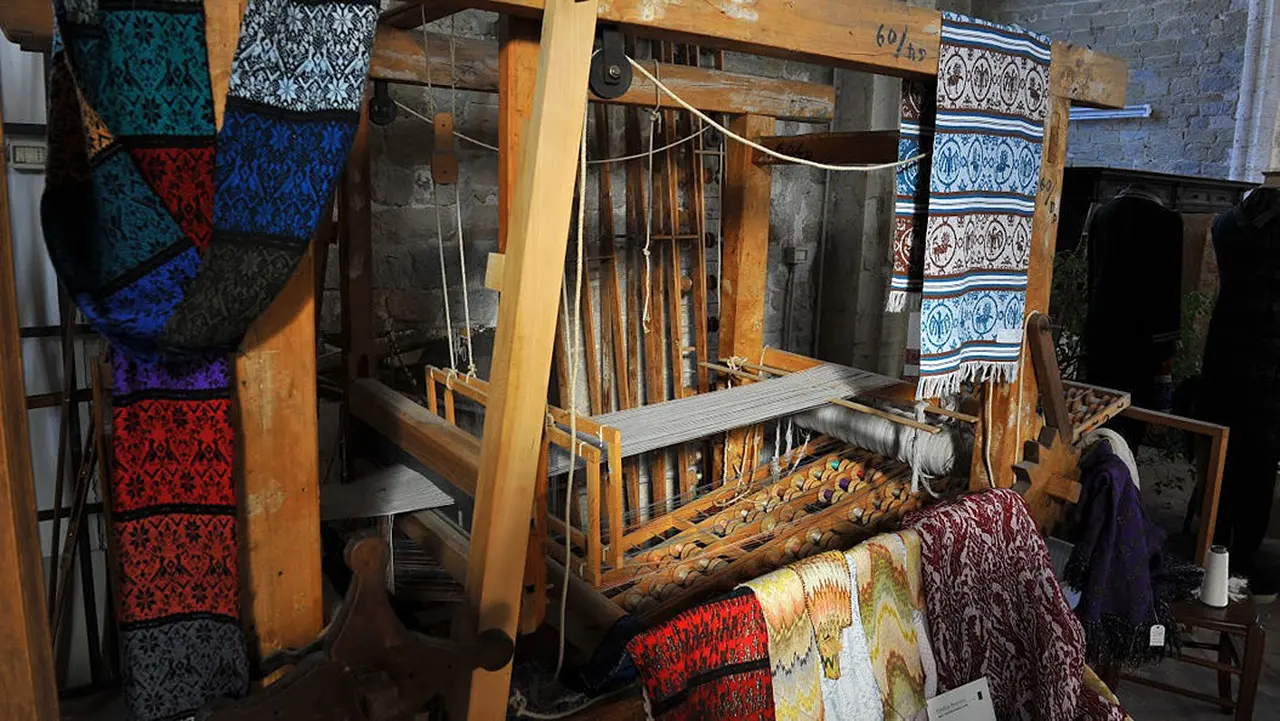 In Perugia, an all-female weaving mill
An ancient craft tradition enduring under the vaults of a church.

Automatically translated page.
Giuditta Brozzetti Textile Studio is a cooperative headed toward its first century of history. The founder's name finds continuity in her great-granddaughter Marta who, with other craftswomen, moves 19th-century looms to keep an ancient tradition alive. Production consists of an assortment of tablecloths, curtains, centerpieces and bath towels. It is one of those cases in which craftsmanship crosses over into art: the fabrics, in fact, reproduce medieval and Renaissance patterns, often taken from period paintings.
A spinning mill in a church
The Textile Studio is based inside a medieval church on the line of Perugia's walls: San Francesco delle Donne, so-called because it was given by the Friars Minor to the Benedictine nuns, who then in the 1820s founded an institute intended to take in poor girls from the urbe and the countryside. The deconsecrated church thus became a spinning mill where generations of Perugian women worked silk.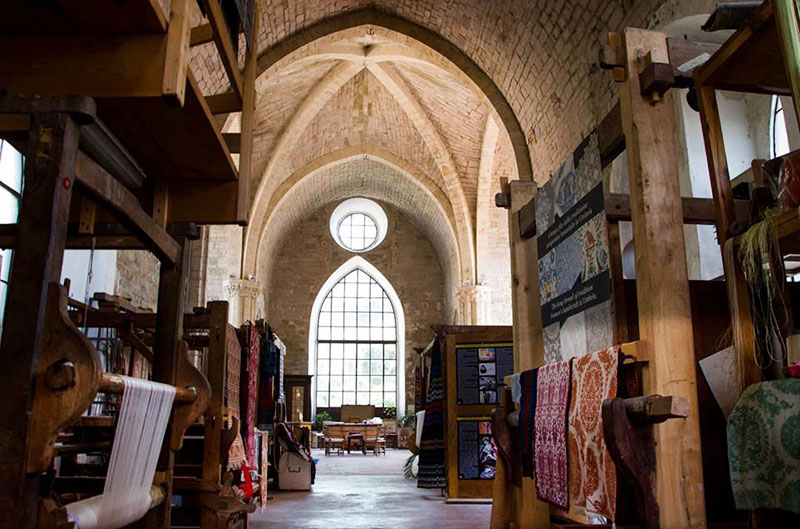 In the former church of San Francesco alle Donne
Laboremus iucunde
The company's motto is Laboremus iucunde, we work pleasantly, and this is the spirit of the hand-weaving and embroidery classes that are organized on a daily or weekly basis for small groups of enthusiasts, beginners and not. This is also a way to support a unique reality: workshop, first and foremost, but also a museum of itself. Guided tours with hands-on demonstration at the loom are organized for groups in English as well.
Giuditta Brozzetti
Giuditta Brozzetti was a pioneer of women's emancipation. In the 1920s she traveled around the province and the beauty of traditional Umbrian weaving work, which had always been the prerogative of female hands in homes and convents, instilled in her the idea of starting a business to provide income for needy women. In 1921 she opened her workshop and had the intuition to target the public in large cities, even those in America, which like New York have stronger ties to Italy.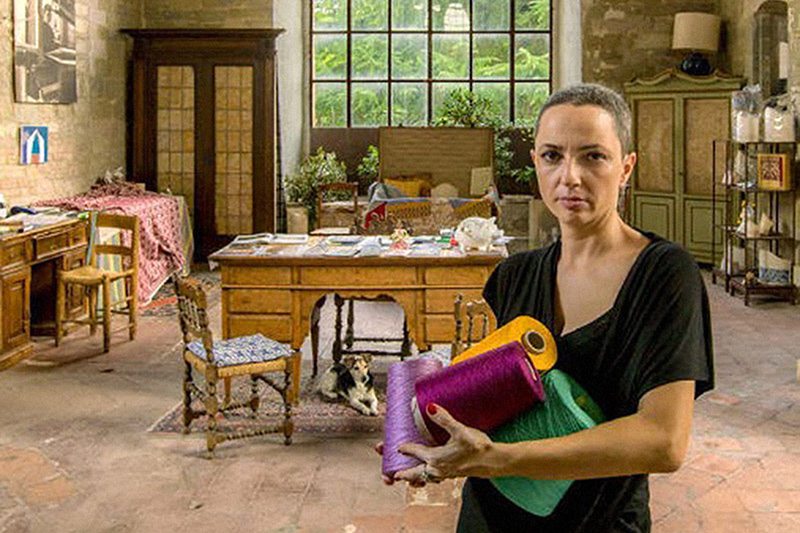 Marta Cucchia, heir to the Textile Studio
Curiosity
In 2014, U.S. photographer Steve McCurry, one of the big names of National Geographic magazine and author of unforgettable covers, was called to Perugia. The assignment was to produce a photographic portrait of the region in 100 shots, destined to become an exhibition, Sensational Umbria. Among the subjects chosen was Marta Cucchia, owner of Studio Tessile, shot at the loom that belonged to her ancestor Giuditta.
To make travel arrangements
The Map thanks: