176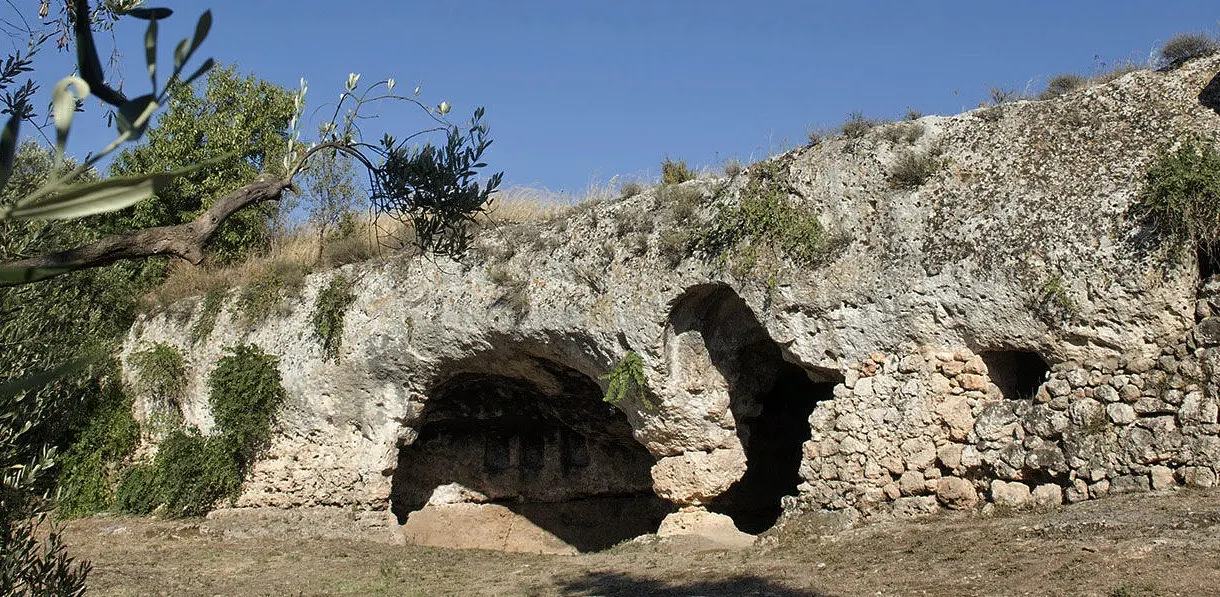 In Fasano, a picture of rock life.
In the Ancient Blade, people lived in caves cultivating a small eden


Automatically translated page.
What it is and where it is
In the Murgia scenario, the term "blade" stands for a slight depression generated by erosion from a watercourse. The karst nature of the soil, consisting of porous rocks, means that surface water is only a fraction of that flowing in the first subsoil. Fertile soil accumulates in the furrow thus created, making the llama a particularly productive agricultural environment, while the walls of the llama, rich in natural cavities, have often given rise to rock settlements.
Why it is special
The Lama d'Antico has the distinction of having been home to a large rock settlement, of which at least 30 or so cavities remain for residential and agricultural use, forming a village complete with an underground church. Otherwise, the llama appears as a grassy valley dotted with ancient olive trees in a setting of rocks and Mediterranean scrub. It is unique, midway between archaeological area and agricultural park, to be explored in a pleasant walk.
Not to be missed
The underground church of the Lama d'Antico, located at the center of the rock village, is an extraordinarily evocative place: impressive in its own way, it is divided into several rooms carved into the rock, the innermost of which were frescoed in the 13th century in a style that blends Eastern and Latin traditions. Of great interest is the depiction that stands out in the apsidal lunette: in the center is a Maiestas Domini, a scene taken from the Apocalypse with Christ enclosed in a mandorla of light.
A bit of history
The Lama D'Antico is a handkerchief of paradise on earth, a kind of natural hortus conclusus that the ancient inhabitants of the Coastal Murgia favored to reside by devoting themselves to agriculture thanks to the constant availability of water. The first frequentations are prehistoric and date back even to the Neolithic period. The rocky settlement recorded its maximum development in the Middle Ages, a period to which the frescoed decoration of the underground church dates, then remaining permanently inhabited until the 16th century.
Curiosities
The walls of the blade are colonized by lush caper plants (Capparis Spinosa), which evidently have found a way to insinuate their roots into the cracks in the rock. This shrub with supple, drooping stems produces a striking white bloom that lasts for several months. That is, however, as long as you don't pick the buds, which are the parts to be pickled to make capers, the flavor contribution so characteristic of Mediterranean cuisine.
To make travel arrangements
Collections
Discover places and related research
The Map thanks:
Collections
Discover places and related research