506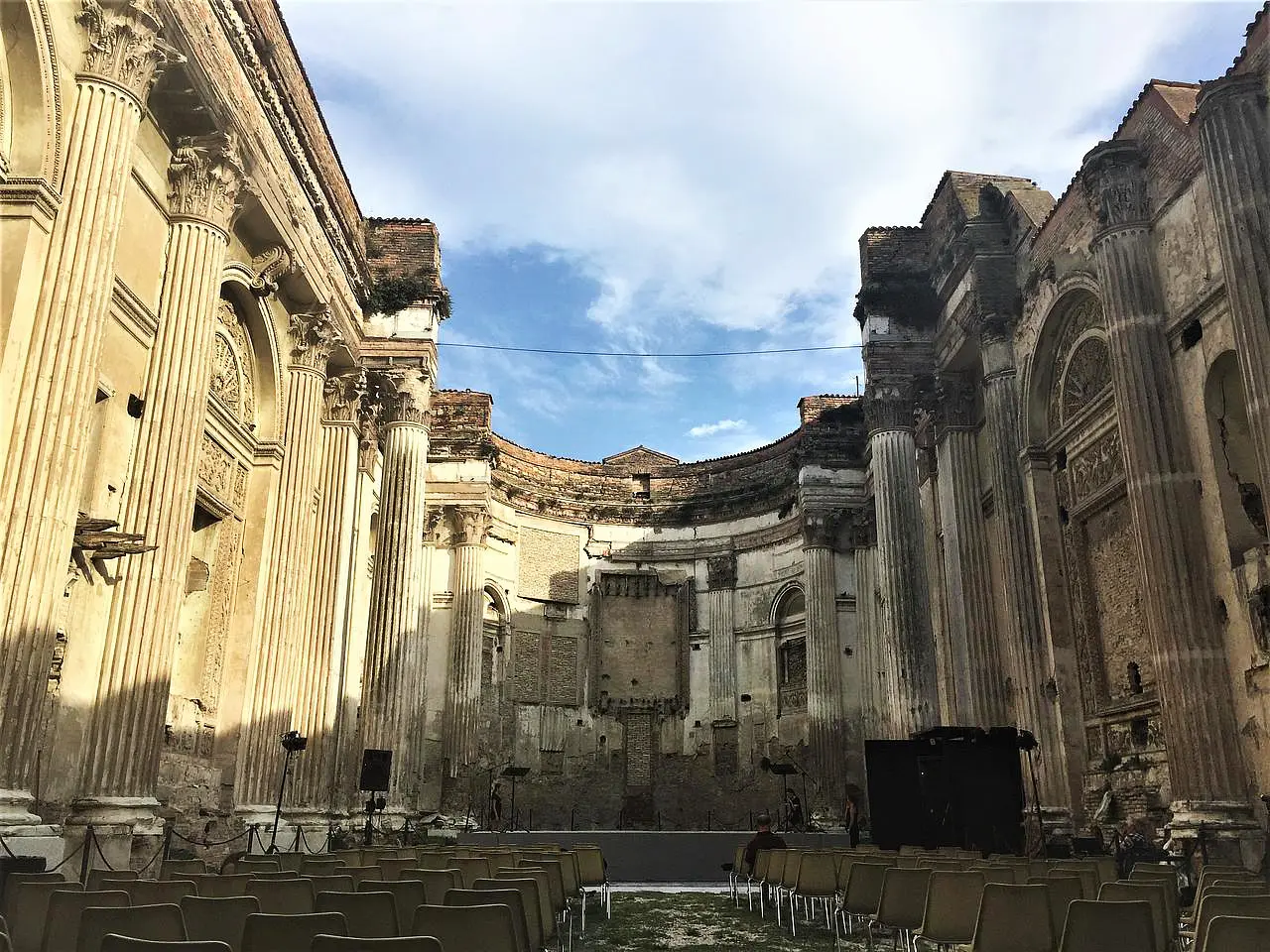 In Fano, the church without a roof: San Francesco
Rare, different, hidden. A true wonder!
Automatically translated page.
What it is and where it is
Of medieval origin, the former church of San Francesco is one of the most striking places in Fano. We are along the street of the same name, a few steps from Piazza XX Settembre, in the heart of the city. The sottoportico, which houses the famous tombs of Pandolfo III Malatesta and his wife Paola Bianca, guards the splendid splayed portal beyond which the view opens out onto the single nave... under the open sky!
Why it is special
It may be a ruin, yet the emotion one feels when standing within the walls of this building is indescribable. Shrouded in a mystical and ghostly atmosphere, the former church of San Francesco is, in Italy, with the Abbey of San Galgano and the Church of the Spasimo in Palermo, one of the very few examples of a roofless church. Lawn replaces the marble of traditional flooring and, instead of a frescoed vault, there is a firmament. The church is part of FAI's Places of the Heart.
A bit of history
The architectural complex, including the church and convent, dates back to the arrival of the Franciscan order in the city, which can be dated around the mid-13th century. But it was under the rule of the Malatesta family (1336-1498) that the entire structure experienced its most flourishing period. Then came a succession of fires, renovations and earthquakes, the last of which was in 1930: from that time, for safety reasons, the church roof was removed and never rebuilt.
To make travel arrangements
Collections
Discover places and related research
The Map thanks:
Collections
Discover places and related research