169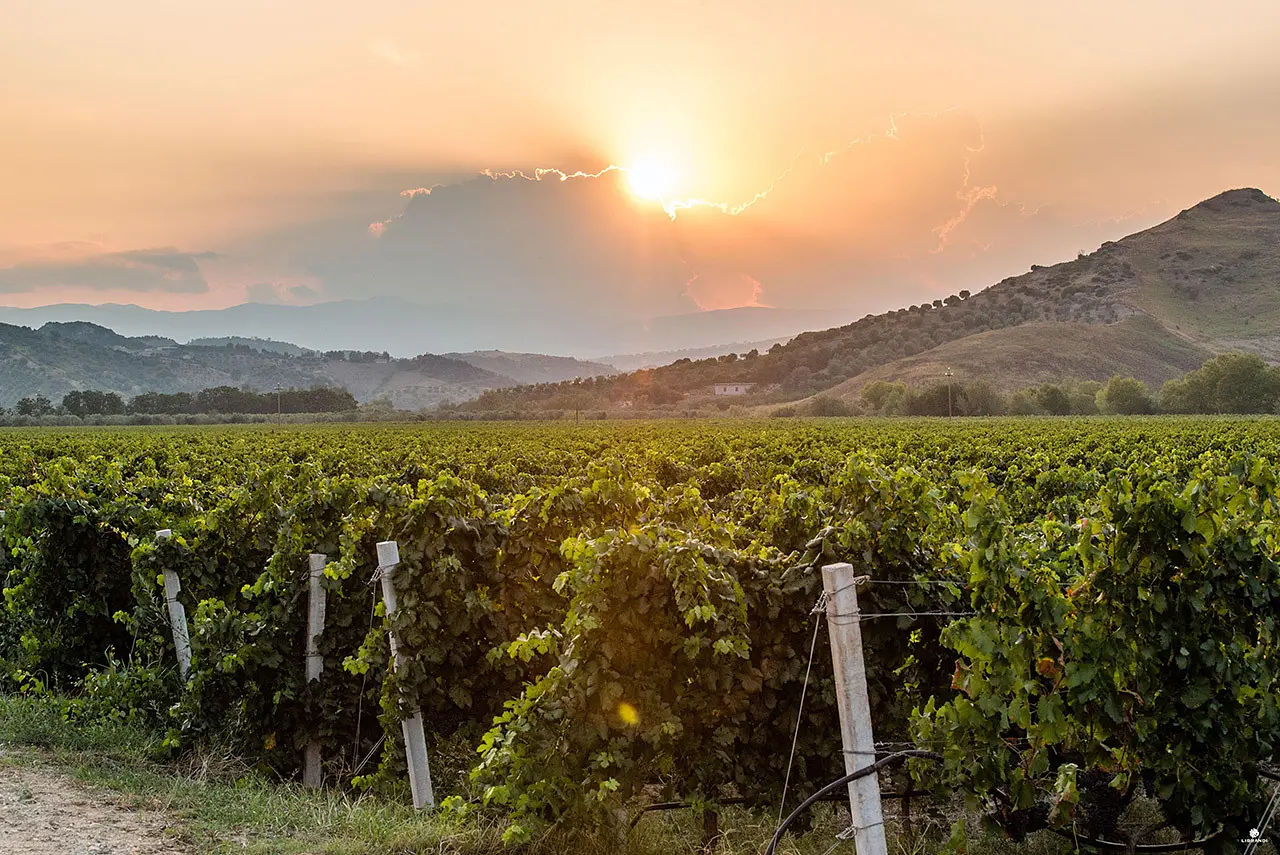 In Cirò, winemakers for a day
You don't live by the sea alone: the Calabria of wine tourism
Automatically translated page.
What it is and where it is
The Librandi winery is one of the main wineries in the Crotone area; founded in the 1950s, it is based in Cirò Marina and produces the typical grapes of the area, Gaglioppo and Greco in primis, in estates declaredly chosen to offer them the ideal habitat, a declaration of intent that is an implicit promise of quality. It is a winery at the forefront as much in production as in welcoming the many tourists who reach this splendid district of Calabria driven also by its oenological richness.
Why it is special
The caliber of the Librandi winery is documented by a palmares of international awards and a review of labels that deserve to be known in their environment of origin. The added value, however, comes from the commitment the winery puts into research, with experimental vineyards devoted to the recovery of ancient vine varieties, bearers of who knows what historical legacies. It is work that has something in common with archaeology, but indispensable for looking to the future.
Not to be missed
There are many wineries that welcome visitors to their cellars and offer tastings, but rarely do you get the chance to feel like a winemaker for an entire day, from the cellar, accompanying winemakers, to the vineyards, moving by pickup truck along farm roads that cover nearly three hundred hectares of vineyards and olive groves. Not forgetting the interludes, namely a visit to the winery museum, set up in a 19th-century rustic house, and lunch at the guesthouse, in the manner that has made Calabrian hospitality proverbial.
A bit of history
Calabria has a winemaking tradition rooted in the civilization of Magna Graecia, and "Enotria, the land of wine" was in fact the appellation given in the ancient world to this region between two seas, with a climate extraordinarily favorable to vines. And the Crotonese, a territory so rich in Hellenic memories, is undoubtedly the fulcrum of this wine civilization, with a peak of excellence precisely in Cirò, one of the first Italian areas to obtain the Denominazione di Origine Controllata in 1969.
Trivia
Le Passule is a sweet wine made from Mantonico grapes, an ancient variety of probable Greek origin. This would be confirmed by the divinatory term "mantissios," referring to an ancient use of the wine for ceremonial and propitiatory purposes. The grapes for this wine come from a farm at the foot of the Sila Mountains, harvested by hand and placed to mash on mats for several weeks. The result, after 16 months of aging, is an amber-colored, sweet wine with hints of raisins, candied fruit and other ineffable aromas of true initiates.
To make travel arrangements
Collections
Discover places and related research
The Map thanks:
Collections
Discover places and related research