3152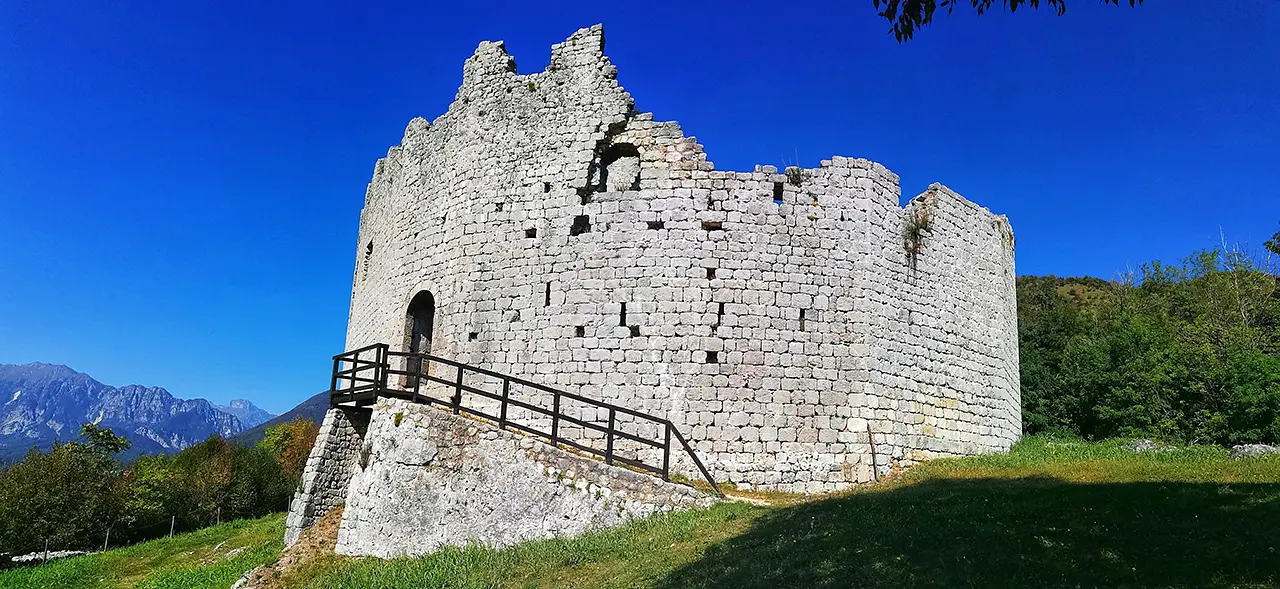 Toppo, the hamlet of the farms
A walk through the history of Friuli-Venezia Giulia



Automatically translated page.
What it is and where it is
The rural village of Toppo di Travesio, rightfully counted among the Most Beautiful Villages in Italy for its history, is the ideal destination for a short trip out of town. In fact, this area of the Pordenone hills, made up of small hamlets crystallized in time, is characterized by old stone buildings and arched porticoes that evoke the rough peasant life of yesteryear. Enclosed between the Tagliamento River to the east and the Meduna stream to the west, it gathers a truly special selection of authentic gems of history, art and architecture to be discovered by following specially designed itineraries.
Why it is special
The starting point is the 16th-century palace of the Toppo-Wassermann Counts, which has become a cultural center for the entire area. It presents itself to visitors as a rich country mansion, but today it is only the beginning of a journey to discover the medieval farms and castle that marked the development of this village. The "masi" in particular are characteristic rural stone houses with arched porches and inner courtyards that today, as centuries ago, define the spaces of Toppo and tell us of an ancient, bucolic life.
Not to be missed
Before the 16th-century residence, the local lords lived in a castle, the one that can be seen above the hamlet of Pino. The structure, though crumbling, still retains an austere and solid appearance, and through its arched gate and loopholes it continues to watchfully peer out over the surrounding landscape. It has served its defensive function so well that inside, during the 2012 restorations, archaeological excavations uncovered evidence of the existence of a very rare example of a clandestine mint that, in the first thirty years of the 13th century, minted fake Venetian and Carinthian coins.
A bit of history
Since the 13th century, the rural hamlet of Toppo has been divided into two cores by the course of the Gleria stream: the first, the eastern one, includes the parish church of San Lorenzo and the medieval farms of Toppo. The hamlet of Pino, on the other hand, to the west, lies at the foot of the remains of the ancient castle. The manor is considered one of the most important examples of fortified architecture in 12th-14th century Friuli, thanks to the fact that it did not change after the 15th century. In the 16th century, however, it already appeared abandoned and in ruins, as the lords of Toppo had moved to the foot of the hill, to the present Toppo-Wassermann palace.
Curiosities
For lovers of good food, not to be missed is the tasting of the omelet typical of this village, flavored with salted cheese from the Val Cosa. This soft and creamy dairy product is processed in the hamlet of Molevana di Travesio and ripens in a special brine of water, salt, milk and cream, stored in larch vats.
To make travel arrangements
Collections
Discover places and related research
The Map thanks:
Collections
Discover places and related research