2900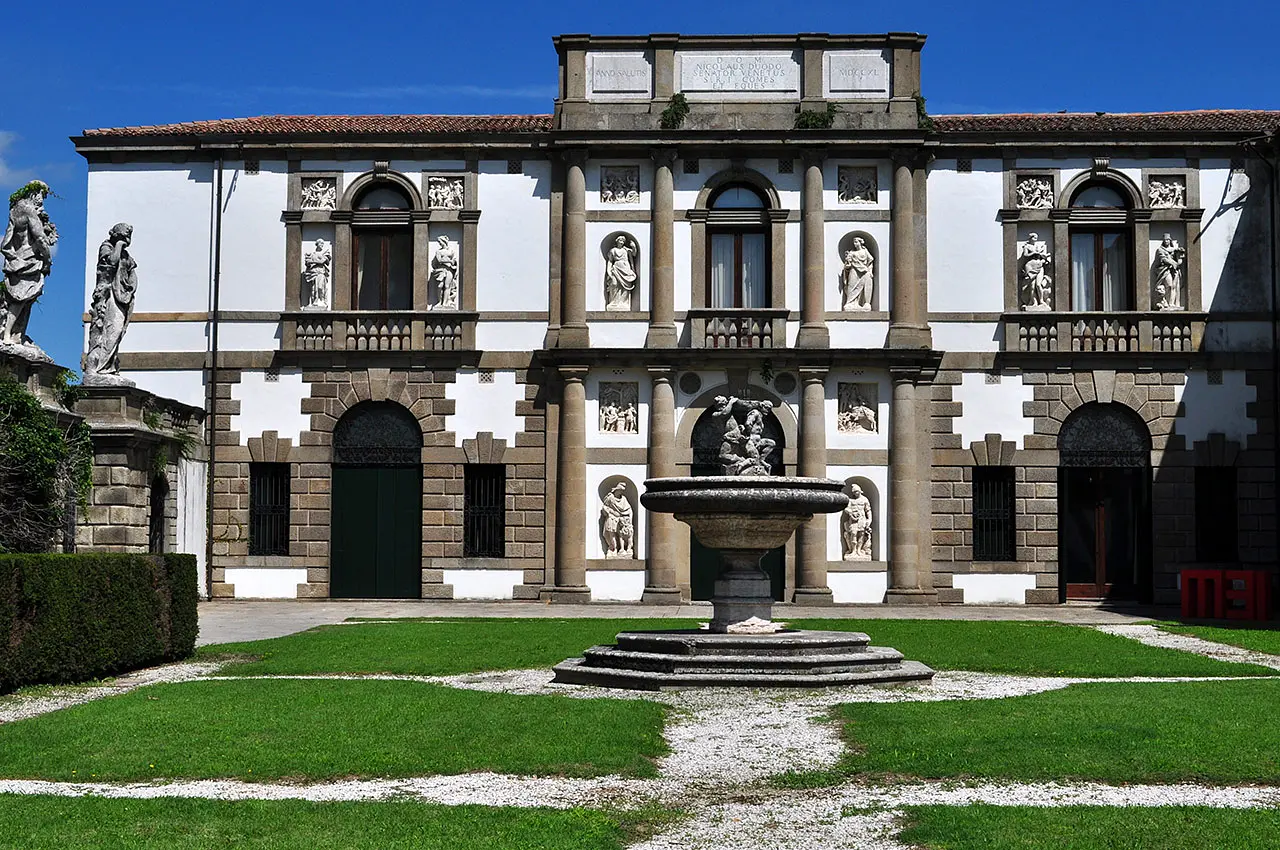 Automatically translated page.
What it is and where it is
Halfway up the coast of the Hill of the Rock is located the architectural complex called Villa Duodo. It is an elegant villa with a facade rich in details given by the contrast between the architectural elements made of dark stones, and the white plaster, but also by statues and bas-reliefs that tell the stories and values of the Duodo family, the family that commissioned the villa. In front of the building is a well-kept small square that sports a few boxwood hedges and a few small lawn areas. This is a simple yet effective way to anticipate and amplify the sophistication of the villa.
Why it is special
The building can only be visited externally. This might seem a shame, but in fact, the path to get there was designed as a true spiritual experience, making the villa the crowning glory of a journey, a place of satisfaction and rest. We are talking about the Seven Churches route. The jubilee sanctuary, designed by Scamozzi on commission by the Duodo counts in the first half of the 17th century, consists of 6 chapels lined up along the hill, and a seventh church, San Giorgio, which ideally closes the devotional path on the esplanade of the villa.
Not to be missed
We are halfway up the Hill of the Rock. Of course, it is not the same as being at the top, but even from here you can enjoy a beautiful view. To do this in an extremely relaxed way, perhaps regaining your strength to continue to the top later, you can take advantage of the Exedra of St. Francis Xavier and its monumental staircase, an imposing setting that allows you to get up a little bit from the villa de to widen your view of the surrounding landscape.
A bit of history
Villa Duodo was commissioned by the noble Venetian Duodo family, and was built on the base of the ancient castle known as San Giorgio. On the right, the oldest wing dates from 1593 and is the work of architect Vincenzo Scamozzi. The front, added in 1740, is the most recent.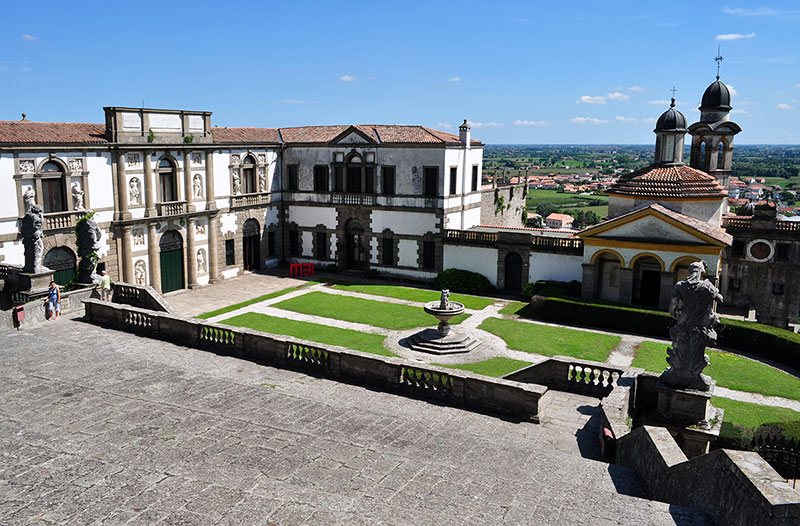 Villa Duodo
To make travel arrangements
Collections
Discover places and related research
The Map thanks:
Collections
Discover places and related research