3133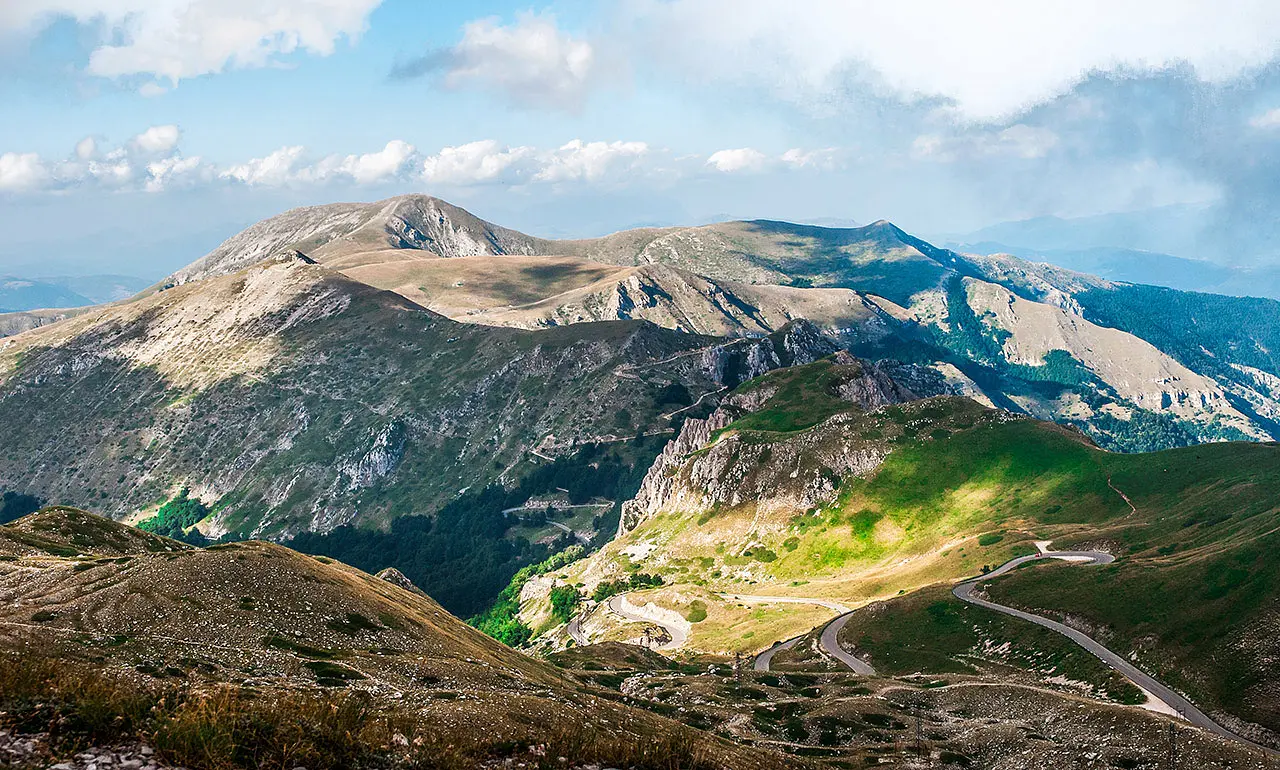 Automatically translated page.
What it is and where it is
The Terminillo mountain range presents itself to the eye with its four majestic peaks: Terminillo , Terminilletto, Terminillucio and Monte Elefante. The routes to the summit are many, but not to worry: they are all authentic journeys into nature, where the panorama, fauna and vegetation open the eyes to true wonder. Beautiful blooms of orchids, gentians and other flowers will accompany the walk in the springtime, and the more observant will even catch a glimpse of some wild animals. But the show is not over yet: the summit awaits!
Why it is special
When you skirt the face of the mountain, a Dolomite scenery opens up that can fascinate anyone, and then, when you finally reach the summit, you get lost scanning the horizon trying to recognize the surrounding area. On clearer days you can also see the Gran Sasso, The Cervia and Navegna Reserve, the Umbrian territory and many other beauties.
Not to be missed
Those who know the mountains well know: the climb is not just an experience of reaching the summit, but an experiential path of true contact with nature. And it is with this spirit that, step by step, we perceive the sounds of the forest, the ground that responds to the pressure of our soles, the caresses of the wind and the sun ... and if we close our eyes and listen to the mountain, we will seem to feel its breath all around us.
A bit of history
Almost all scholars have agreed in identifying the Terminillo mountain range with Virgil's ancient "Tetricae Horrentes Rupes" and Varro's "Gurgures Alti Montes." In the eighteenth century, the Rieti writer Lorenzo Mattei, illustrating the city of Rieti in his "Erario Reatino" gives a precise indication about the dialect name of Monte Urulu used by the people of Rieti to identify the present mountain, while it was at the beginning of the nineteenth century that the new toponym of Terminillo, widespread since 1500 among the piedmont population, was established.
Curiosity
It seems incredible today, but mountains were not always the irresistible charmer they are today. Prior to the eighteenth century, for example, topographical maps of Sabina showed Terminillo with very high dolomite peaks, a clear sign of the fear, horror, and impression that mountains evoked in man's psychology in the past. It was not until the late nineteenth century, with the spread of mountaineering, that the first summit ascents and systematic mountain exploration began.
To make travel arrangements
The Map thanks: