7172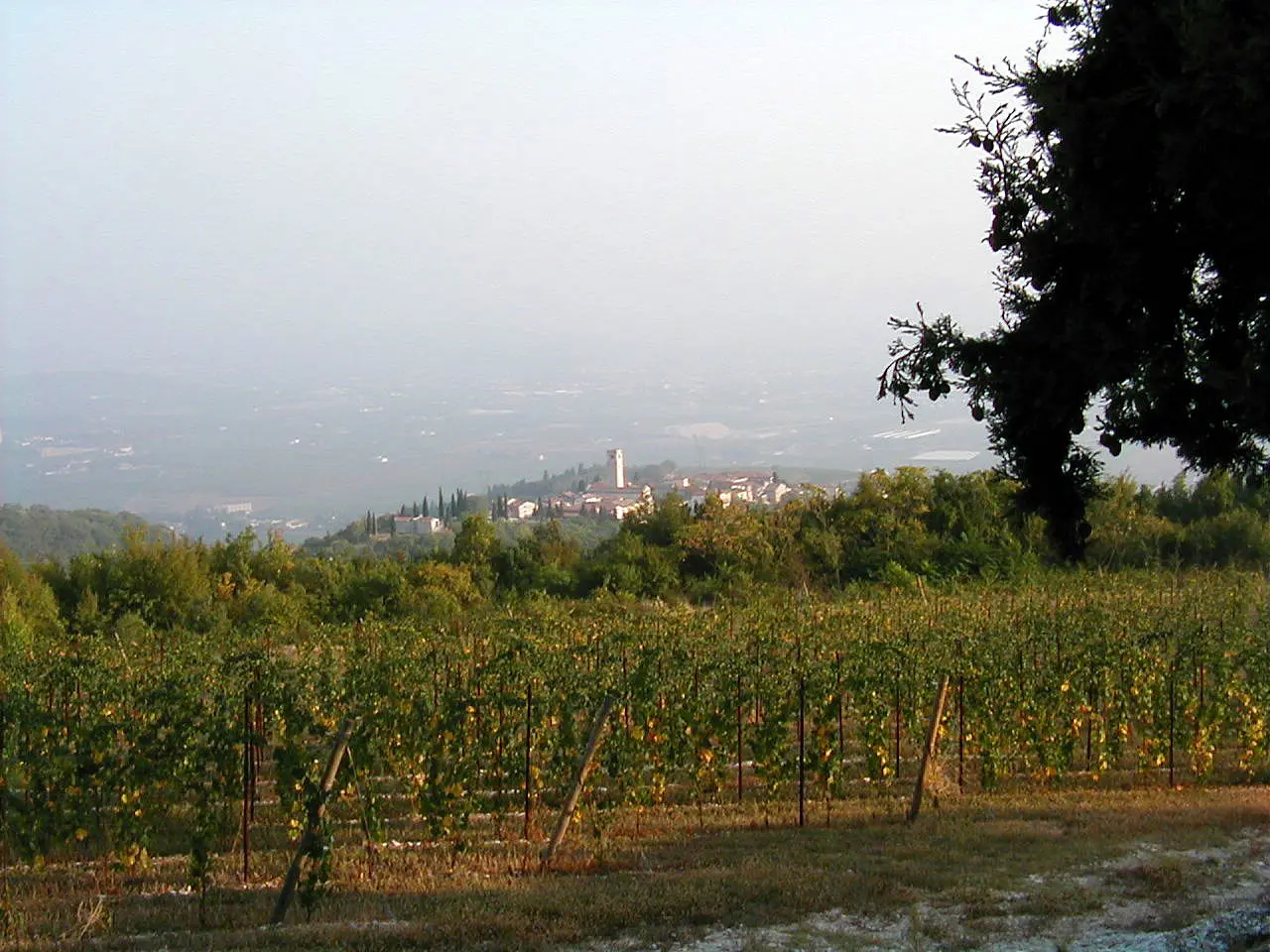 Valpolicella of stones and views
Not just grapes: an itinerary to discover another treasure of this enchanting land


Automatically translated page.
Marble, stone and stone houses.
Valpolicella, a wonderful expanse of vineyards, orchards and olive groves that caress the mountains that separate Verona from Lake Garda. Most will recognize the names of the kings of wines produced here: Recioto and Amarone. Probably, many people have happened to sip one of these majestic wines while comfortably seated in a bar in the center of Verona, perhaps just admiring the Arena, or other of its splendid monuments, convinced that they have an excellence of Valpolicella in their hands, and a typically Veronese spectacle before their eyes... yes and no, because no matter how skilled were the artists and workers who created the precious monuments, little they could have done without the raw material, the red marble of Verona, and guess where it comes from? That's right: from the mountains of Valpolicella!
If you notice, sometimes the gentle slopes planted with vineyards or orchards are interrupted by ancient marble quarries, many of which are no longer active. But that of marble is only part of the story: there are many other rocks that create a special bond between people and their land. However, a glance from afar is not enough: you have to venture out on the paths and roads of Valpolicella, in search of the ancient stone villages and its historic quarries. Are you ready? The "Marble, Stone and Stone Houses" Itinerary is about to begin.
Collections
Discover places and related research
The Map thanks:
Collections
Discover places and related research