865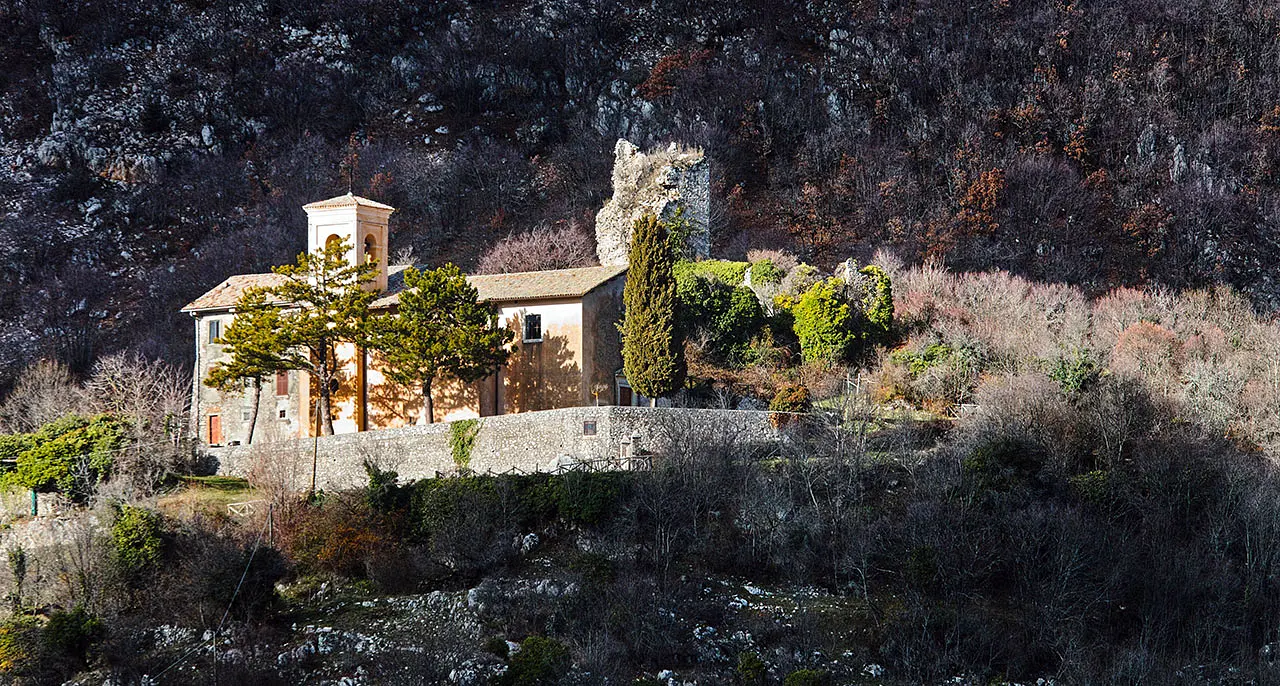 Vallebona
Where simplicity and nature soothe the spirit


Automatically translated page.
What it is and where it is
Two kilometers from Orvinio is a special place, the shrine of St. Mary of Vallebona. The building is very simple: a single nave, with one altar on each side, a humble, understated facade. To let the visitor know that what he sees is a place of worship, thinks the entrance door: two doors enclosed by a stone frame surmounted by a triangular tympanum. It fascinates immersed in the nature in which it stands, but it is not alone....
Why it is special
In addition to the beautiful church, much loved by the inhabitants, one can see traces of ancient walls and compartments, an almost entire perimeter wall, and the remains of three defense towers. One of them, some 20 meters high, was perhaps the watchtower that later became the keep of a castle. What are we looking at? What remains of the encastellation of Vallebona, a town that grew up around a fortification and was later abandoned.
Not to be missed
If the exterior is as simple as that of a devotional chapel, the interior is embellished with canvases and frescoes by Manenti and other local masters.
A bit of history
This shrine was built in 1643 in the old village of Vallebona after its inhabitants had abandoned it, moving mostly to Orvinio, then Canemorto. Its humble and sober appearance is due to the fact that it relied only on popular donations for its construction.
Trivia
One day a shepherd was cutting grass near old Vallebona. Suddenly, he heard a cry and looking at his sickle saw it smeared with blood. Searching through the leaves he saw the image of Our Lady, wounded in one lip. Having recovered from his astonishment, he took the image and brought it to the Church of St. Nicholas in Orvinio, but the next morning it had disappeared: it had returned to Vallebona. Then the faithful, realizing that Our Lady had now chosen her home, collected funds to have a church built on the ruins of the old castle.
To make travel arrangements
The Map thanks: