6245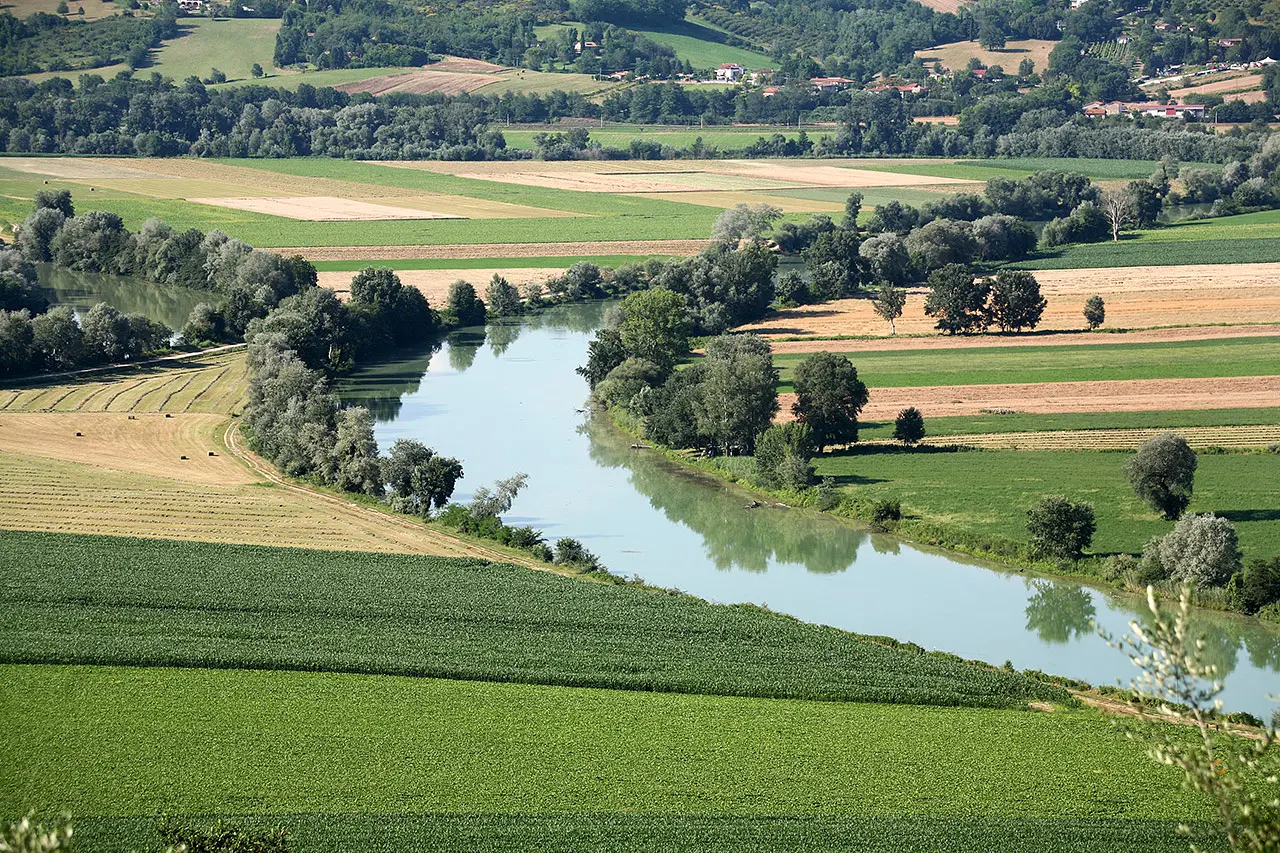 Ponzano Romano
A picturesque village overlooking the Tiber Valley



Automatically translated page.
What it is and where it is
In the north of the Lazio region lies the charming village of Ponzano Romano. A picturesque village that sits 204 meters above sea level on a tuffaceous rock, it is now a destination for many Romans who, thanks to the small distance from the Eternal City, rediscover the pleasure of authenticity by visiting it. Ponzano Romano is simple and beautiful, inextricably linked to the flow of the Tiber River. Right at the foot of the village, the river puts on a show by forming many wide bends. The most beautiful of all, called "the Fiasco," just so happens to be able to be admired from above right from Ponzano, a favorite belvedere over this spectacle. The Fiasco is a bend whose ends come very close together, as if to form the narrow neck of a flask, above its pot-bellied body. A true wonder!
Why it is special
The unspoiled nature that surrounds the village is an added value, but Ponzano is also rich in its historic center: its narrow streets and alleys are well-kept and pleasant to walk through, especially in the oldest part of the village. This is the one located in the area overlooking the Tiber, where in ancient times the fortress of the Ponzano Romano family was built. If this name does not sound familiar, do not worry, it is quite normal: today we know this structure as the Abbey Palace of Cardinal Paluzzo Altieri, following a readjustment of the fortress that took place in 1688.
Not to be missed
Another ancient jewel that has partially come down to us is the Benedictine Abbey of Sant'Andrea in Flumine, which reveals excerpts of the history and origins of the village. Situated on a green Sabine slope between Mount Soratte and the Tiber River, the Abbey has been restored and is in private use, while the Abbey church remains in operation and still consecrated. Solid and solemn both outside and inside, it holds some real treasures of local art. The most striking one is the mosaic floor, a riot of geometric shapes contrasting with the austerity of the large, bare walls.
A bit of history
Ponzano is a town perched on a hill overlooking the Tiber valley, and it seems that its origin is linked precisely to the river. According to some, the name of the town would in fact derive from "pons Jani," the bridge of Janus. Another hypothesis has it instead due to "gens Pontia," a Roman family that owned a villa and land in the area.
Curiosities
Ponzano is a land of events: on September 8 there is a festival that is very much felt by the local population, the "Nativity of Mary Most Holy of Ponzano." The village comes alive with colors and sounds until the traditional procession with illuminations that has been active since 1866.
To make travel arrangements
Collections
Discover places and related research
The Map thanks:
Collections
Discover places and related research