1660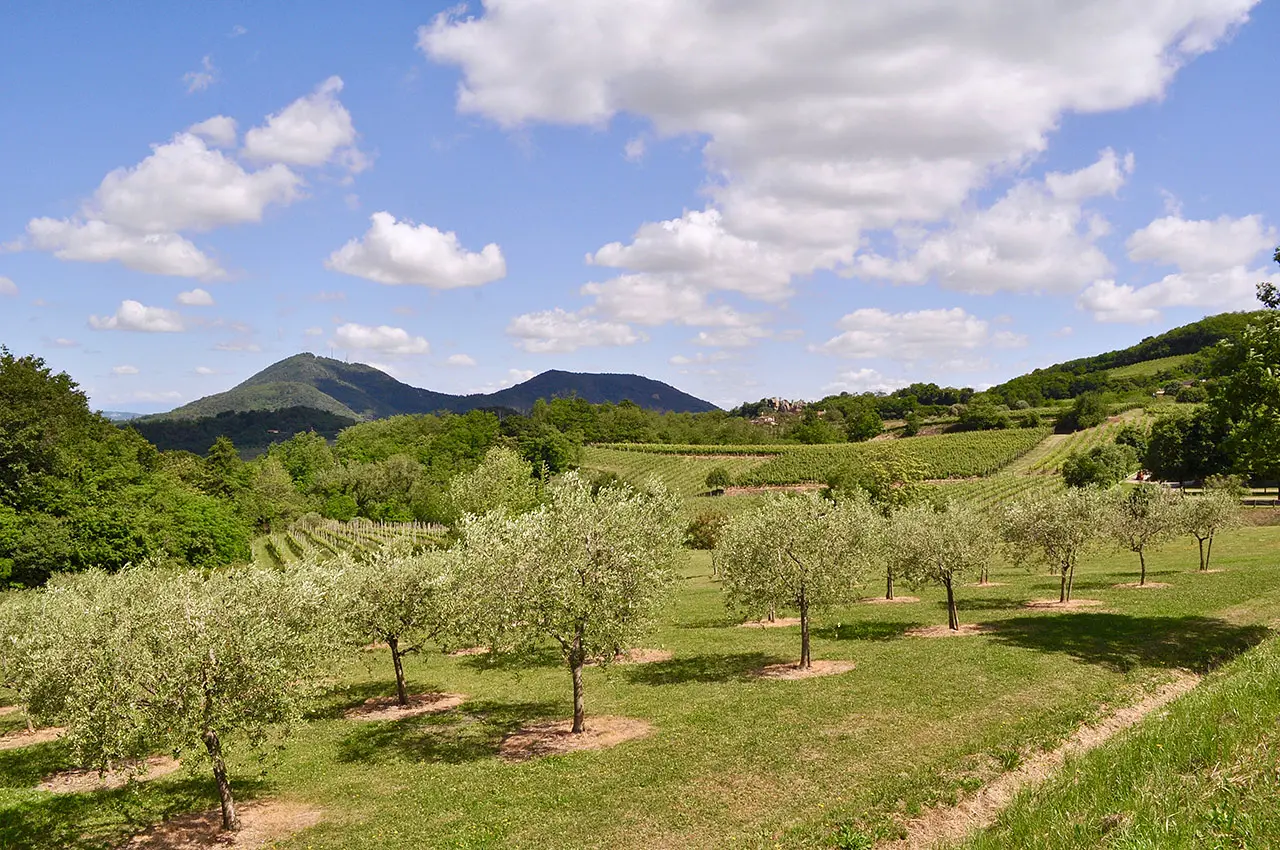 The five days of Vo'
From contrada to contrada, among landscapes and flavors, how to ascend in the right spirit to the summit of the Euganean Hills: m 601, by golly!


Automatically translated page.
Idle thoughts of an idle driver
Well yes, I am one of those incurable romantics convinced that it is possible to find adventure as soon as you turn a corner, and this great little trip is meant to prove it. Test case, the Euganean Hills, which I found myself observing a hundred times as I passed by on the highway. They call them Blue Mountains, and it is already a promising start, because this is the prevailing hue they take on when you look at them in the distance, outlined in a cone on the horizon as a child would draw them, fascinating also for this fantastic dimension of theirs.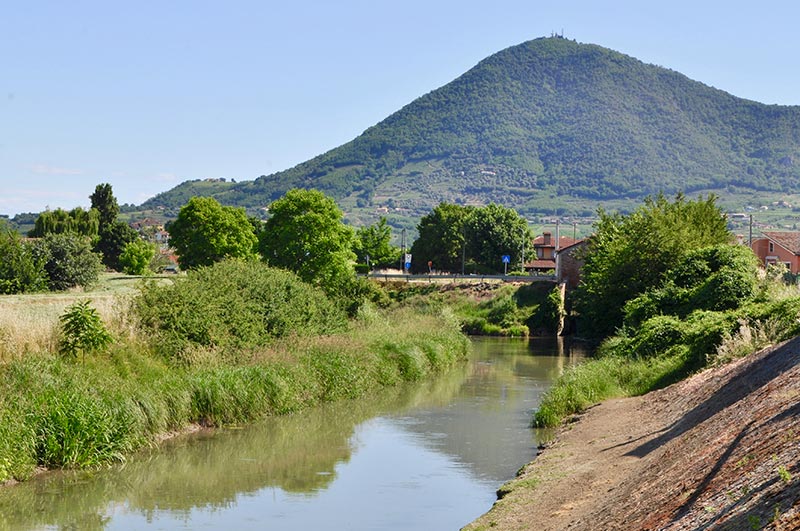 The Bisatto Canal, at the ancient port of Vo', for centuries the embarkation point for agricultural products and stone from the Euganean Hills.
It sounds like futile talk, but it is precisely the revealing feature of their volcanic origin, at the time when the steaming peaks sprouted like an archipelago in the sea that covered the Po Valley in the early days. A Hawaiian vision in Paduan sauce, which already marks a point in favor of my theory.
The Euganean Hills are a hundred in number, but taken one by one they are called mountains even though none technically reaches enough altitude to have official status. Most are hillocks or little more, but so well delineated and verdant that they still make their figure in the mosaic of the Bassa between Padua and Vicenza.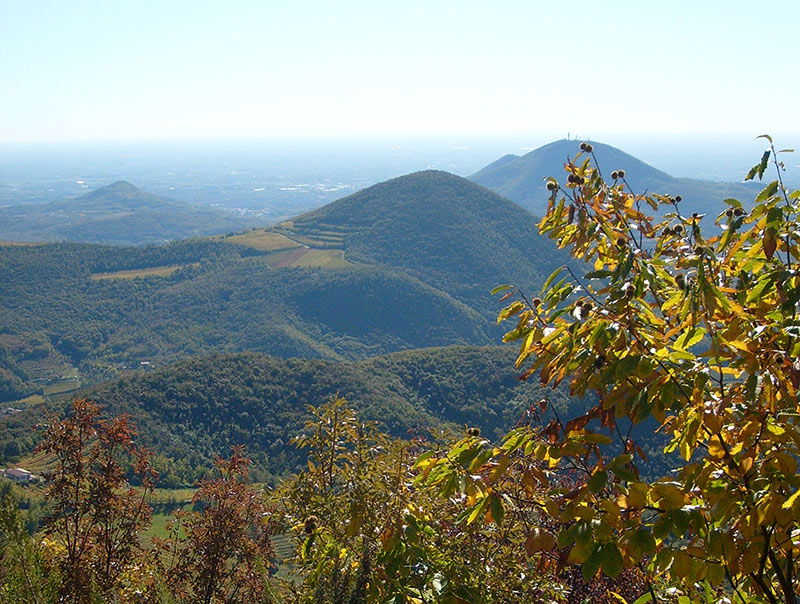 Panorama from Mount Venda
The highest elevation is Mount Venda, 601 meters, to which one must then add the 160 meters of the television antenna that identifies it without uncertainty. Following the thread of curiosity, I verified it: the summit falls in the municipality of Vo' and so I decided that, if I ever faced its ascent, I would establish my base camp there. Far from being a Himalayan endeavor, the fun of such an adventure around the corner from home lies mostly in embroidering around it by thinking back to Bonatti and K2.
Never did I think that my ramblings as a bored driver would come true. Yep, because, in a moment of unexpected loneliness, out of the blue I decided to set off for Vo', with the determination to go through the acclimatization that is appropriate, if only to honor the genius loci, before ascending to the Euganean Olympus.
Collections
Discover places and related research
The Map thanks:
Index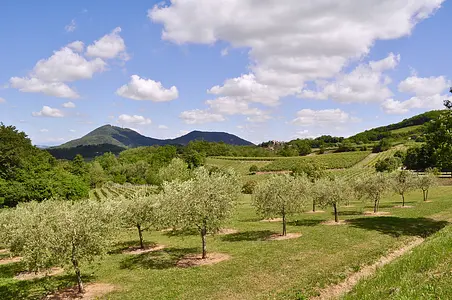 INTRODUZIONE
The five days of Vo'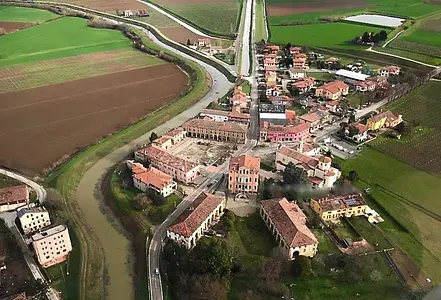 1 di 6
Vo' Vecchio and the Bisatto Canal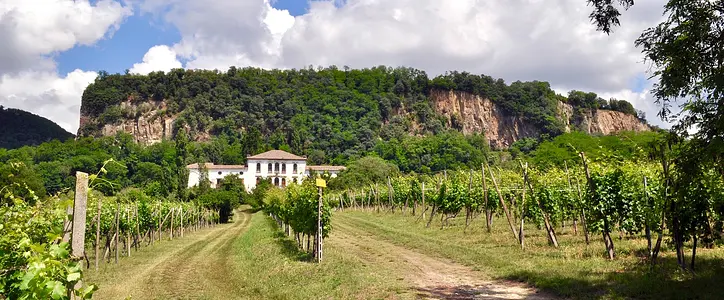 2 di 6
Zovon and the Rovarolla trachyte
4 di 6
Cortelà and the vineyards of Monte Versa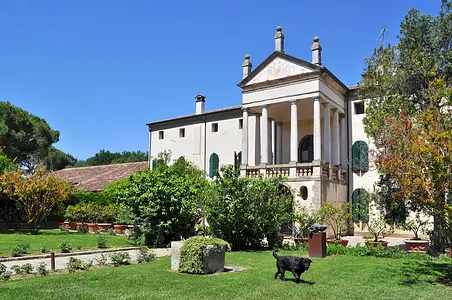 5 di 6
Boccon and the Devil's Fork

6 di 6
From Monte Venda to Venice...
Collections
Discover places and related research