2552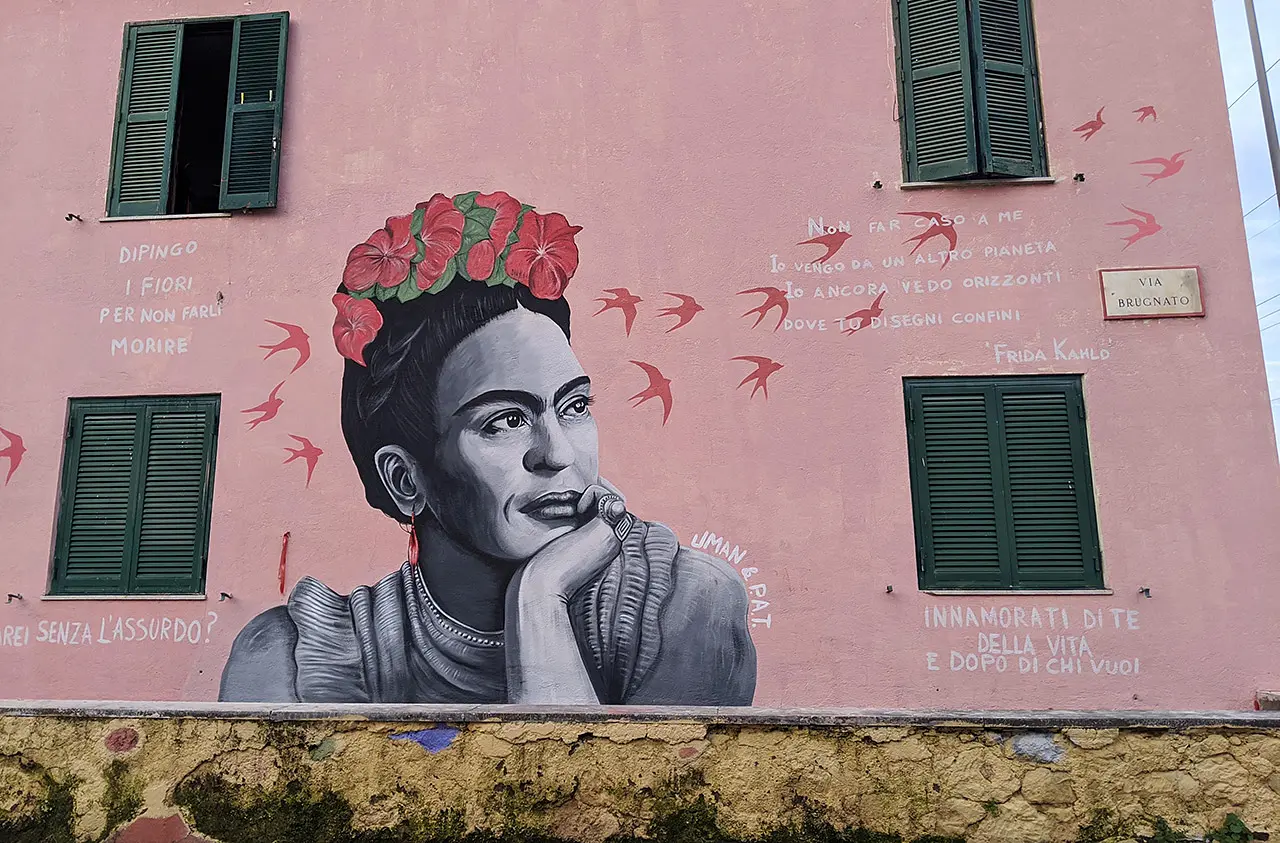 Automatically translated page.
What it is and where it is
A rainbow of colors has landed on the public housing in this neighborhood that until a few years ago was considered a sketchy area of Rome, thanks to the initiative of the Pittori anonimi del Trullo. With determination and perseverance the Painters Anonymous of the Trullo, supported also by the help of many residents have begun to color and renovate many buildings, believing strongly in the therapeutic power of art. It was a great team effort in which children and many street art artists also participated, giving the neighborhood a beautiful new face.
Why it's special
The strength of this neighborhood in Rome is the desire to redeem itself, the great energy that has been transformed into art, art for everyone and accessible to everyone: "we don't change the neighborhood, we change the neighborhood for those who live there, for those who pass through, for me, for you, for them, for everyone." The result is a project that combines the aesthetics of graphic art with the verses of local poets, a unicum where art and words intersect and enhance each other.
Not to be missed
Taking a walk at the Trullo, by now, is a real journey into art and literature. In fact, you will not be slow to notice that many street art works also incorporate poems and learned quotations in their composition. Ideally, it is best to stop, let shapes and colors envelop us, and then focus on the verses being offered. Once done, breathe and look around: street art lives not only from the colored walls, but also from the environments that surround it, the streets, the sidewalks... everything is part of the work, everything vibrates to the rhythm of the artist.
A bit of history
Neighborhood established after World War II when the Autonomous Fascist Institute of Social Housing purchased the land to build housing for repatriated Italian settlers. However, the name of the township derives from the presence of an ancient Roman tomb from the first century, the shape of which is reminiscent of Apulian trulli.
Trivia
When the Trullo Painters Anonymous decided to start their project, they found themselves working at night. This was because their actions were illegal.
To make travel arrangements
Collections
Discover places and related research
The Map thanks:
Collections
Discover places and related research