8248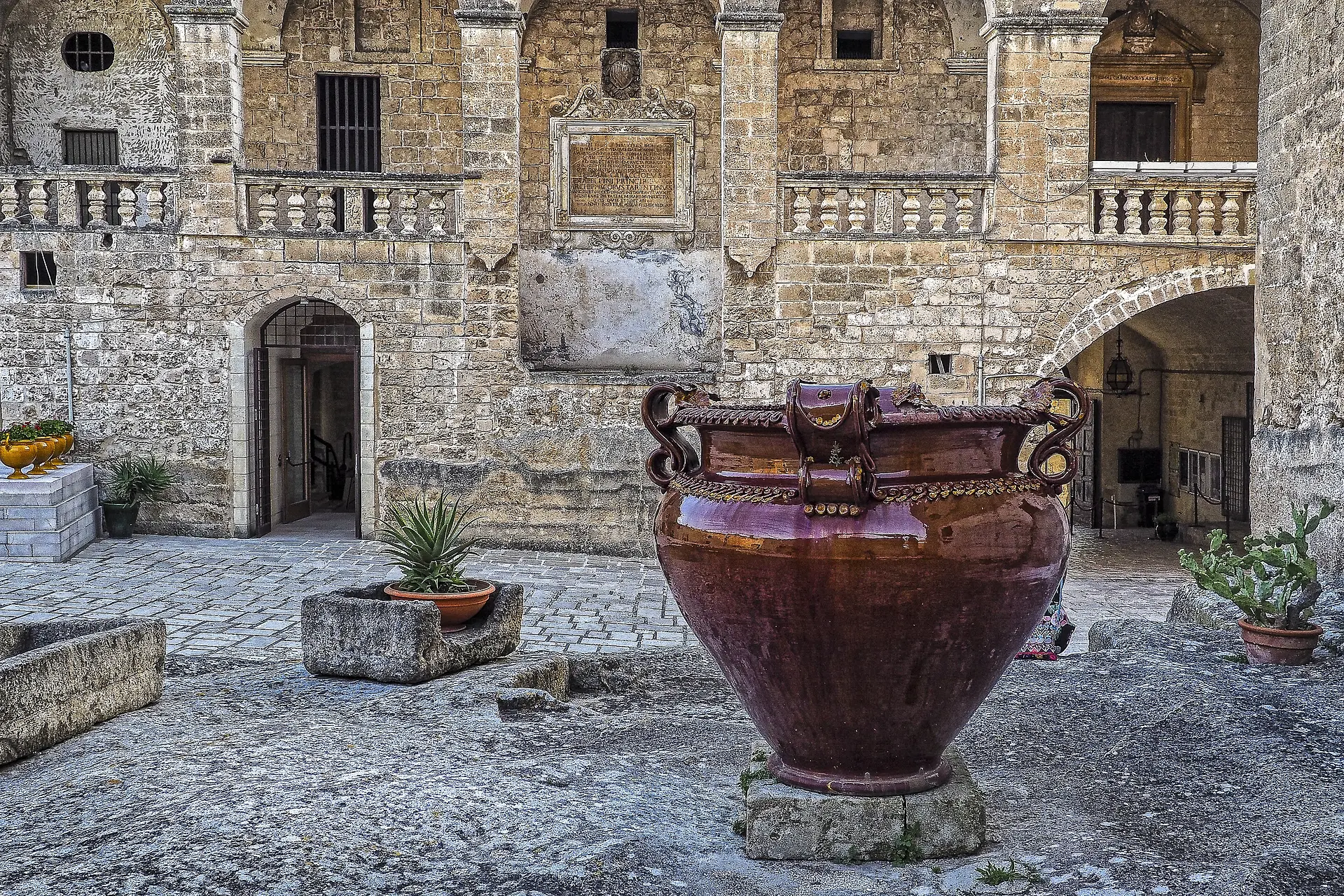 The Museum of Ceramics in Grottaglie in the Episcopio Castle
A tale of clay and ceramics

Automatically translated page.
What it is and where it is
Castello Episcopio, an ancient fortification close to Gravina San Giorgio in Grottaglie, is a spokesman for one of the most characteristic traditions of the place: pottery making. Inside it, in fact, the Museum of Ceramics is developed. The collections that are presented tell the story of this art from ancient times in the archaeological section to the present day, with contemporary works. Passing from room to room, it is possible to see how techniques and uses have evolved over time to artistic virtuosity.
Why it is special
For the uninitiated, it is a tough task to guess the functions of use and techniques of making the different pieces on display. Fortunately, we can count on experienced and passionate guides to reveal the innermost secrets of Grottaglie ceramics. Thanks to them we will discover how techniques have evolved over time, but also the different lifestyles that local families have developed over the centuries.
Not to be missed
Baroquecapasoni (large jar-like containers) , ciarle, arberelli, tureens, and many more are the objects that mark the popular tradition of Grottaglie along with ornamental objects such as pumi, pupe, buzzeri up to whistles and nativity figurines. Some of these, the largest and most scenic, have been placed in the courtyard. Here they offer a wonderful spectacle: they sprout like mushrooms among the stones of the castle, which is reflected on the shiny and colorful surfaces of the ceramics. Thus, even the ancient castle becomes a work of art.
Trivia
The clay that is mined around Grottaglie has a characteristic coloring tending toward yellow. Today there is no longer anyone who procures this clay by going there to pick and hoe and then free it from impurities and finally work and shape it. People prefer to buy the common clay, which is darker, denser and heavier than the local clay. And here is the secret to distinguishing objects made in the Grottaglie tradition: made from the more porous clay, they have a thinner thickness than normal and are much, much lighter than objects made from other clays.
To make travel arrangements
Collections
Discover places and related research
The Map thanks:
Collections
Discover places and related research