3149


Automatically translated page.
Where is
Marche
Unnamed Road, 61043 Cagli PU, Italia (472m s.l.m.)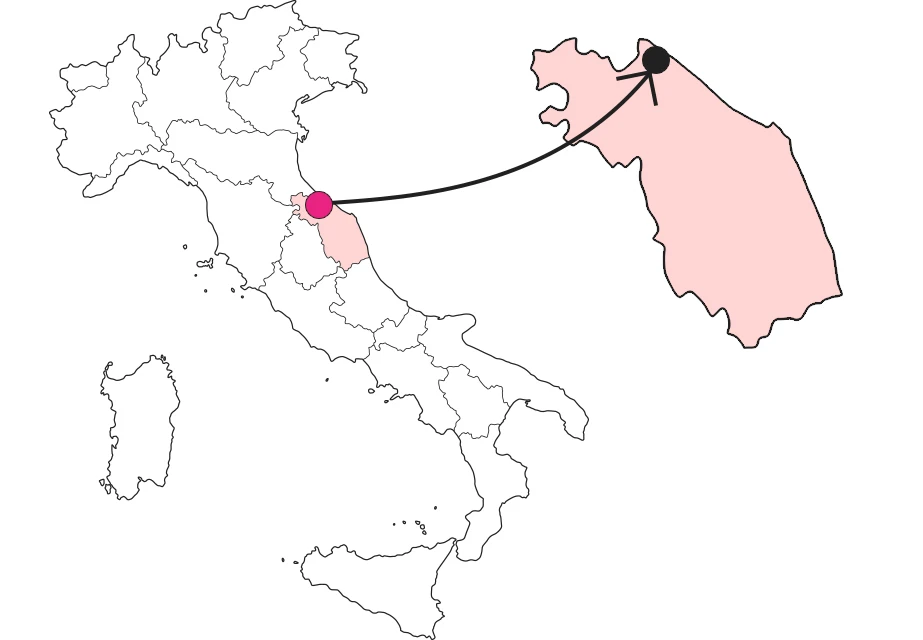 Villages and hills, sea and mountains, nature and food and wine: welcome to an area that knows how to excite! You are in the heart of the Marche region, between the provinces of Pesaro Urbino and Ancona. The Cesano Valley and Valmetauro are a treasure chest of art and culture, an explosive mix of colors and flavors, natural treasures, itineraries and events, for the whole family .
The Wonders of Nature
Today we are not telling you about the wonderful villages that dot the rolling hills of the interior, pearls of varied itineraries to be enjoyed by bicycle, nor about the clear sea and welcoming beaches: we are telling you about the Wonders of a generous and benevolent Nature.
A stone's throw from the sea and the town of Mondolfo, for example, awaits you the Valle dei Tufi: a treasure chest of biodiversity, a paradise for multiple animal species, ideal for a relaxing walk, bike ride or horseback ride.
Then an enchantment are the Marmitte dei Giganti in Fossombrone, near the famous and impressive Furlo Gorge. A fascinating natural canyon with cylindrical cavities shaped like large pots, where, according to legend, giants cooked soups. And, just a stone's throw away, the Concordia Bridge, with its magical reflections that you would never stop admiring.
Nature embraces art at Piagge di Terre Roveresche with the open-air museum in the lands of Lubacaria. An itinerary among beautiful sculptures, colorful murals and a picture-postcard landscape. Going up, among colorful hills where villages rich in history sprout, from San Lorenzo in Campo to Serra Sant'Abbondio, one encounters small waterfalls and streams, little havens known only to the locals. In Pergola, those of Valrea and dei Barbi are well-known; in Serra, along the road to Fonte Avellana, it is a succession of these oases of delight.
And then up to Mount Catria
Dominating the area is Mount Catria, cradle of the thousand-year-old Fonte Avellana Monastery. Situated along the border between Marche and Umbria, it lies within the territory of the municipalities of Cagli, Cantiano, Frontone and Serra Sant'Abbondio. It also enjoys a place of honor in literature: Dante mentions it in Canto XXI of Paradise. A year-round paradise for those who love to ski, ride, ride, walk and... rest! Reaching the Cross is a unique thrill. In the pasture you can see cows of the Marche breed, mules, horses of the indigenous Catria breed; several pairs of golden eagles circle the skies.
Do you love strong emotions?
Is it not enough for you to wander in wonder by bicycle? Then try a canoe trip to the Marmitte dei Giganti... Or have adventures for all ages at 1,400 meters in the acrobatic playground on Mount Catria, the Kinderland Adventure Park... Or spend a night under the stars in a yurt in the beech forest...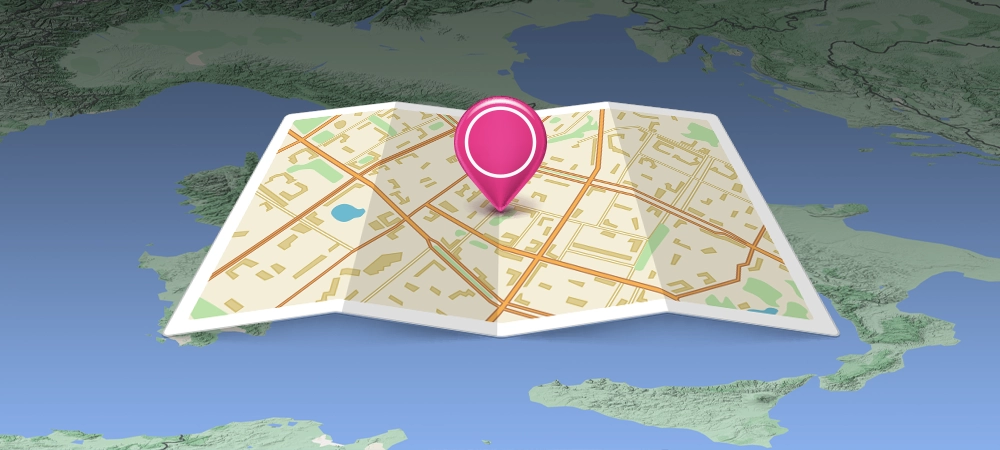 Collections
Discover places and related research
The Map thanks:
Useful to know
Da assaggiare
Giorni speciali
Il «medagliere»
Come arrivare
Le Marche da bere
Ben tre i vini doc: il Verdicchio; il Bianchello del Metauro; il Pergola Rosso. E avete mai assaggiato il vino di Visciole?
Che dire poi delle birre marchigiane! Circa 40 birrifici, tra agricoli e artigianali, che producono oltre 300 tipi di birre.
Il diamante della terra
Salendo verso l'entroterra si trova a Pergola, ma anche a Fossombrone, il tartufo, il diamante della terra.
Miele e olio
Di assoluta qualità la produzione di miele e olio, con aziende che hanno ottenuto prestigiosi riconoscimenti a livello nazionale.
Pane e dintorni
Se a Frontone è assolutamente da assaggiare la crescia DeCo (squisita anche a Stacciola di San Costanzo), Chiaserna è nota per il pane e San Lorenzo in Campo è conosciuto come il paese del farro.
Fave di Fratte Rosa
Tra le eccellenze del territorio non dimenticate la Fava di Fratte Rosa, presidio Slow-Food.
Da aprile a giugno
Week-end gastronomici di Confcommercio e la fioritura
Terzo week-end di luglio
Contesa del Pozzo della Polenta a Corinaldo
13-14-15 agosto
Rievocazione Storica Caccia al Cinghiale a Mondavio
Ottobre-Novembre
Fiere e Mostre del Tartufo
Dicembre
Mercatini ed eventi di Natale in vari paesi e città
4 Borghi più Belli d'Italia: Mondolfo, Mondavio, Corinaldo, Pergola. Mondavio e Corinaldo sono anche Bandiera Arancione TCI.
4 Bandiere Blu solo in provincia di Pesaro Urbino: Gabicce Mare, Pesaro, Fano, Mondolfo (e ben altre 12 lungo la costa marchigiana!)
Mondolfo Marotta è non solo Bandiera Blu, ma anche Bandiera Verde (spiagge a misura di bambino) e Bandiera Gialla (comune Ciclabile)
Menzione speciale al monte Catria e all'eremo di Fonte Avellana, citati da Dante nel Canto XXI del Paradiso.
In treno
Stazione di Marotta-Mondolfo o Fano (sulla costa) - Altre stazioni, con collegamento autobus: Fossato di Vico (PG), Fabriano (AN)
In auto
Autostrada A14 Bologna-Canosa (E55), uscita Marotta-Mondolfo o Fano; poi SS 16 Adriatica.
In aereo
Aeroporto di Miramare (RN), 50 km a nord
Aeroporto Federico Fellini di Rimini
Aeroporto Raffaello Sanzio di Falconara (AN), 30 km a sud.