6271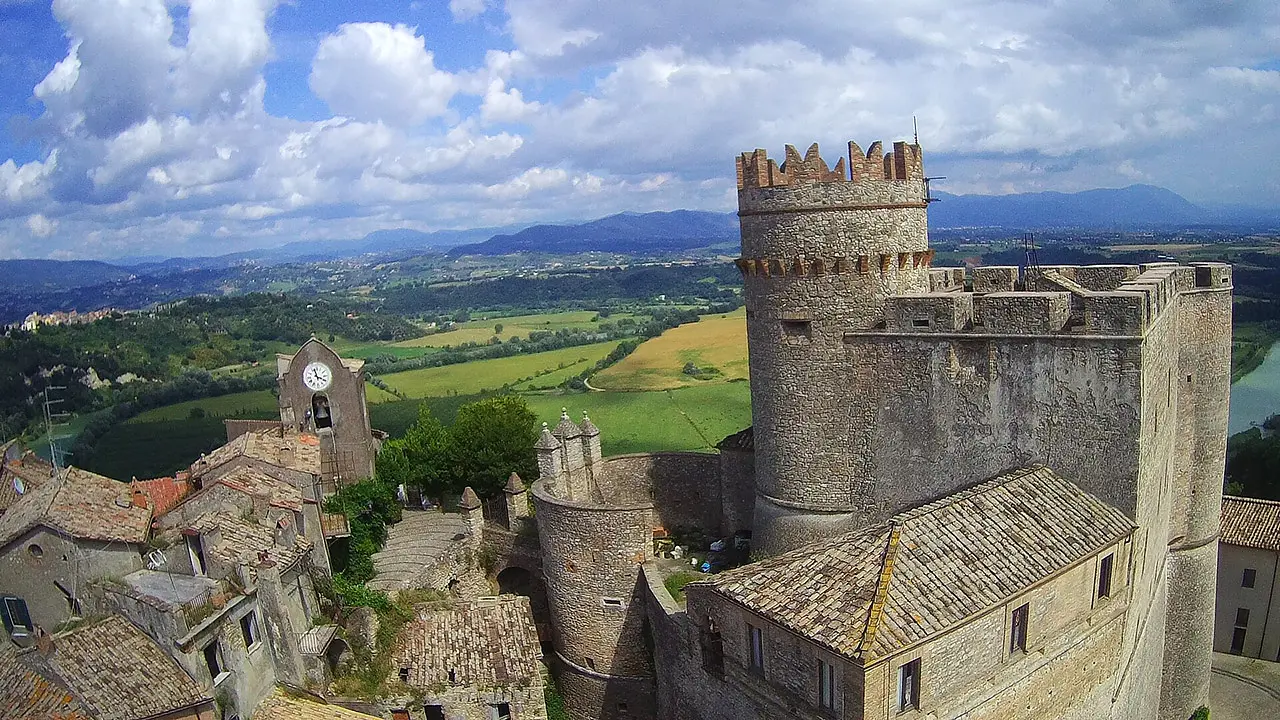 The historical center of Nazzano
Between a majestic castle and disruptive nature



Automatically translated page.
What it is and where it is
A keep and tower herald a castle perched on high ground that controls the Tiber Valley. This hamlet is almost awe-inspiring when you look at it from afar, but getting closer to explore its historic center is a must, and before long, our feelings change: the cobblestone street, the gentle curves, the houses neatly flanking each other that sometimes give way to more elegant buildings... all of this conveys a sense of security and calm, and little by little we understand how Nazzano is destined to remain in our hearts.
Why it is special
At first it may be difficult to grasp where this sense of tranquility comes from as we make our way up the hamlet toward the castle, but one only has to pay a little attention to one's steps to discover the trick: Nazzano is built around a single street that spirals around the cliff. In short, it almost seems as if the whole village was designed by a skilful and imaginative hand, following a totally unusual pattern. So here you go up little by little, meet the church of Santa Maria Consolatrice, and then up again, toward the castle and the open panorama of the surrounding nature.
Not to be missed
The village also gave its name to a lake, a recent result of the construction of a dam there where the Tiber and Farfa rivers meet. But this is a story that has been repeated in several places on our peninsula. What is really special, however, is the ecosystem that the lake has generated, a wetland so rich that it has been declared a protected nature reserve: the Nazzano Tevere-Farfa Reserve. Imagine: being immersed in the paths and waters of the reserve, looking up and crossing the castle, preferably at sunset: it will really be like being catapulted into another time, when our orderly countryside did not exist, and the wilderness ruled.
A bit of history
The territory of Nazzano has been inhabited since the Bronze Age, but it experienced its moment of maximum development in Roman times. It is possible, in fact, to observe several testimonies dating back to that period such as the Temple of the god Silvanus, whose remains were later used to build religious buildings: the Church and the Convent of St. Francis.
Curiosities
Nazzano is also rich from the point of view of food and wine tradition: there are many dishes that can be enjoyed including risotto with asparagus, ravioli stuffed with fish, strozzapreti cacio e pepe without forgetting the calzone with vegetables and crepes stuffed with sauce and meat that are called stracci di Antrodoco.
To make travel arrangements
Collections
Discover places and related research
The Map thanks:
Collections
Discover places and related research