1178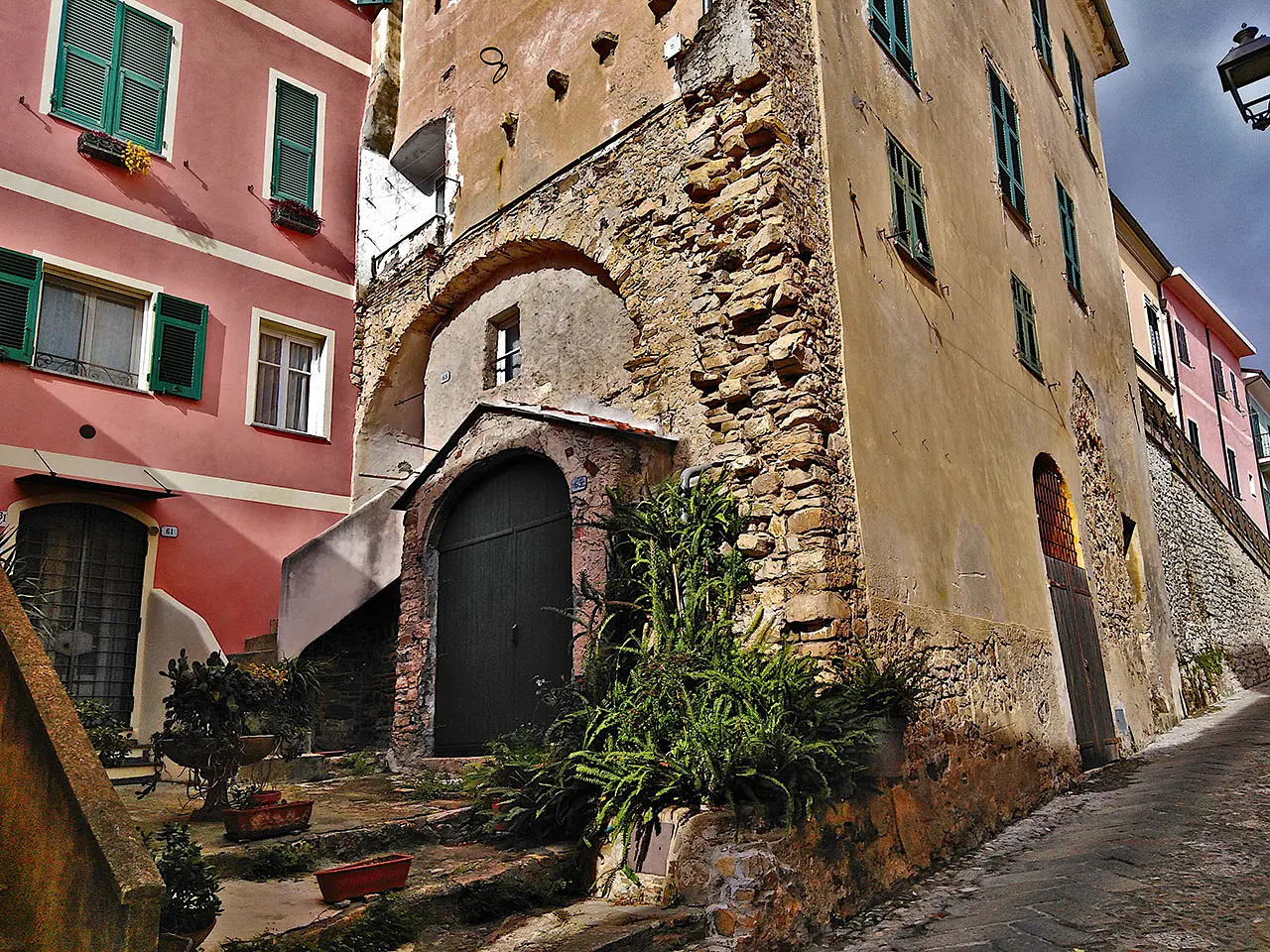 Diano Castello, like a flower from the rubble
From the fragments of the past, life is reborn.



Automatically translated page.
What it is and where it is
We leave the Diano Marina waterfront heading toward Diano Castello, on a low hill in the Dianese Valley overlooking the plain where the San Pietro stream flows. We have come to appreciate and know the structure of the medieval villages of western Liguria, but this one has a peculiarity that we notice immediately, as soon as we arrive in the village. Among the plastered houses dating back to the early twentieth century that make up most of the present village, we notice the remains of the surrounding walls, pre-existing buildings, and, fortunately, some architectural assets dating back even a thousand years.
Why it is special
The mixture of the new urban layout, which came into being between the late 19th and early 20th centuries, and the remaining artistic-architectural heritage from previous centuries, which survived the February 23, 1887 earthquake, is something extraordinary. Thus, within a modern-looking hamlet, ancient gems such as stone arches, portions of walls of buildings of medieval origin, the remains of a castle and city walls, and much more pop up in every corner. In short, a surprise that is renewed at every turn.
Not to be missed
In this context of almost total renovation of the village, which, after the disastrous event of 1887, took on more or less its present appearance, it becomes even more important to pay attention to traditions in order to safeguard its historical and cultural identity. Here, then, is when local administrations focus on organizing shows and events such as the historical re-enactment "Castrum Diani, " or the "Festa in Ciassa," aimed precisely at publicizing the history and fruits of Diano Castello.
A bit of history
The Diano Marina earthquake of Feb. 23, 1887, marks the history of all of western Liguria, particularly that of Diano Castello. In fact, Giuseppe Mercalli himself, a seismologist and volcanologist from Milan who came to study the phenomenon in person, noted that the most disastrous effects, amounting to grade X on the scale that today bears his name, were right here. Practically, the country was gone. Yet today, almost one hundred and thirty-five years in the past, it is a laughing community, a flower that has blossomed from its own rubble; a magnificent flower in the Riviera dei Fiori.
To make travel arrangements
Collections
Discover places and related research
The Map thanks:
Collections
Discover places and related research