2748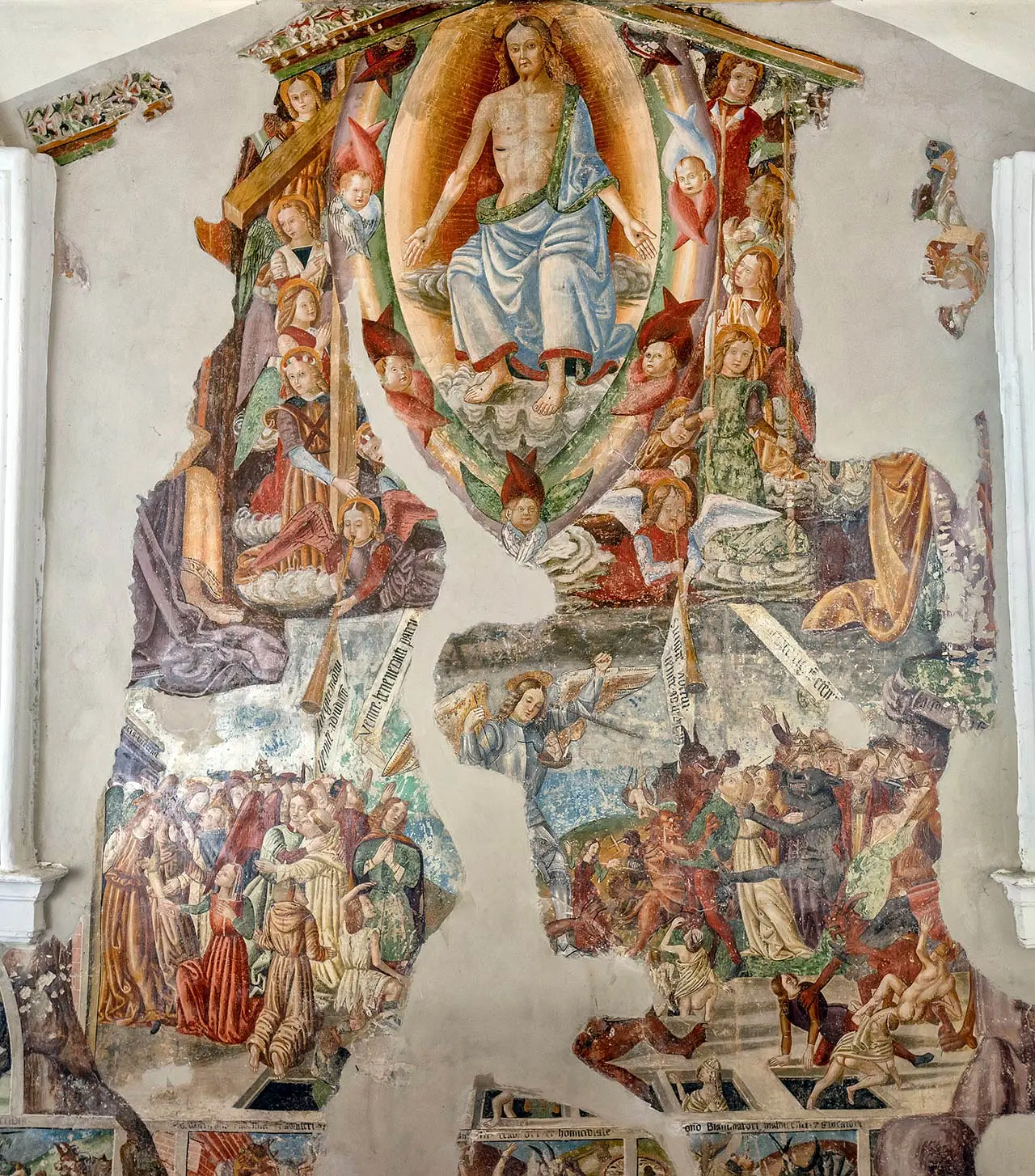 Colli al Metauro: the hundred and more churches
Spirituality, art and history of the small towns of the Marche region


Automatically translated page.
What it is and where it is
The territory of Colli al Metauro is rich in evidence of ancient Rome, but also of the Christian faith, which, in the centuries that followed, was established and developed. Thus it is that the ancient villages have seen the blossoming of a large number of churches, rich in history and art. Suffice it to say that Saltara alone boasted the name "city of a hundred churches," but the other villages were no less so.
Why it is special
Right in Saltara stands the Church of the Gonfalone, reopened in 2014 after careful restoration work brought to light the fresco of the Last Judgment. Placed above the entrance, it depicts the weighing of souls that will decree salvation or damnation at the end of time. Also present are a beautiful painting by the school of Perugino, the "Deposition of the Cross," and a coffered ceiling with hand-painted plaster stucco work. Also preserved here are beautiful mosaics from the Roman era. Other churches in Saltara that strike the eye include the imposing orange façade of Celestino, and Bellinzoni's fresco in the Chiesa della Fonte.
Not to be missed
In nearby Serrungarina, the Parish Church of St. Anthony Abbot, which houses inside the fine works of two local artists: a canvas by the Fano artist Presutti and one by the Forsempronese artist Guerrieri, representing "The Immaculate Conception" and "The Visitation," respectively. But churches also flourish outside the walls, such as the 16th-century Church of St. Apollonia in the center of the wonderful hamlet of Bargni. Arriving at the top of Montemaggiore, on the other hand, in the main square the imposing church of Santa Maria del Soccorso, of 15th-century origins, houses an interesting "Last Supper" in the Baroque style.
A bit of history
Each village in Colli al Metauro retains its own identity and characteristics, but together they form a homogeneous cluster of historic hamlets, built according to the architectural diktat that saw political, religious and economic power close together. And this common history can be seen in the flights of steep stairs that are the gateway to the center of each village, a prelude and foreshadowing of what lies ahead.
Curiosities
In Saltara, the alleys of the village on Good Friday are traversed by the traditional
Procession of the Dead Christ, with a procession of townspeople who dress up as ancient Roman soldiers, apostles and artisans in an evocative re-enactment that combines religion and folklore.
To make travel arrangements
Collections
Discover places and related research
The Map thanks:
Collections
Discover places and related research