2821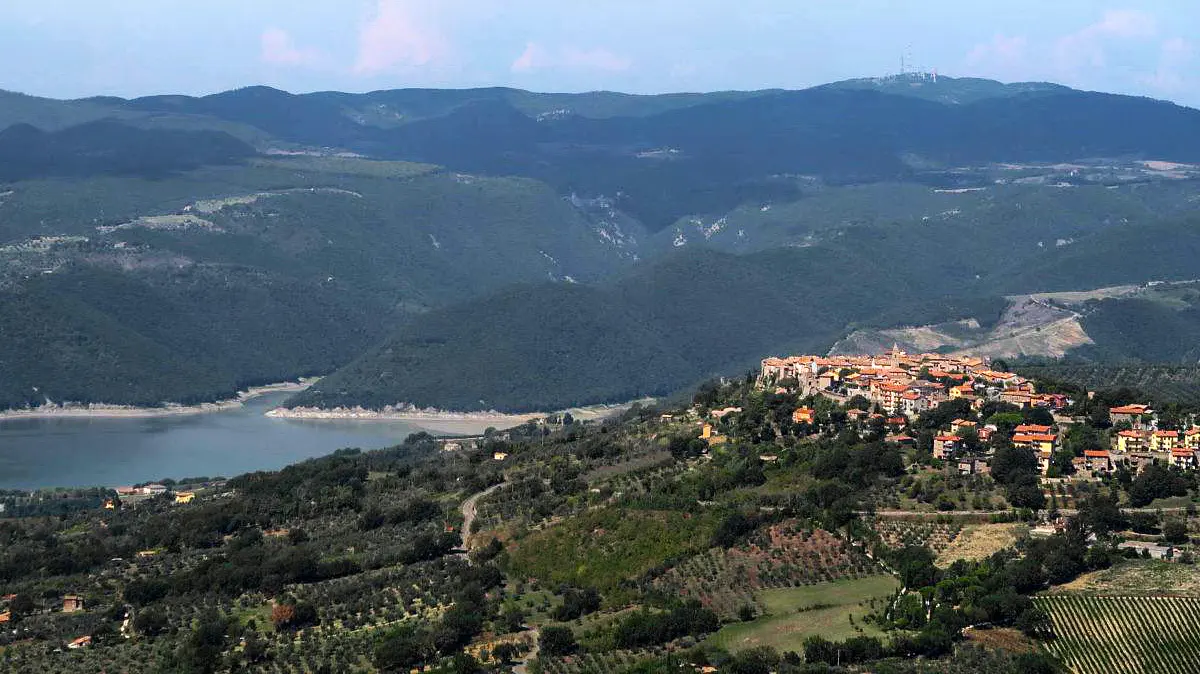 Automatically translated page.
What it is and where it is
The small hamlet of Civitella del Lago stretches out light and unobtrusive on the top of a hill. No mountains or fortresses then, but that is not to underestimate this hamlet in the municipality of Baschi. With its modest 476 meters above sea level, and its enviable position, the hillock of Civitella del Lago offers a privileged view of the Tiber valley, allowing you to catch a glimpse of Lake Corbara at a glance.
Why it is special
The immense landscape from the hill is contrasted by the small size of the village: narrow streets and houses made of local stone, structures linked to the traditional rural economy of the place, and few inhabitants. The atmosphere you feel is familiar even if it is your first time here. And so it is that taking a walk in the village becomes a very profound experience, of contact with oneself as well as with the local history, as one gets lost within the ancient walls and the mind wanders into the past, but waking up from time to time to be enchanted by the nature that surrounds the settlement.
Don't miss
Once we arrive in Belvedere Square, the time of echoes of the past ends, and it is the present that takes over powerfully. The fresh air caresses our faces and invites us to push our gaze as far away as possible: the Tiber Park, Mount Amiata, Argentario, Orvieto, all the way to the Alviano Oasis and the Cimini Mountains. Truly, if on arriving it seemed that the small village was just in the middle of the fields surrounding it, this vantage point cancels all distance, and seems to place Civitella del Lago at the center of the world.
A bit of history
The history of the village is closely linked to that of the surrounding area and localities. In Roman times, Pliny the Younger placed the town of Vindinio dei Bindi in this area. In the Middle Ages, the village became part of the Massa Bindi, a group of castles spread to defend Todi. From the 13th century, several families took possession of the castle: first the Fredi, then the Atti, of whom there is still some evidence in the town. It was in the Napoleonic era that this territory was officially separated from Todi, going to constitute the municipality of Baschi and its hamlets.
Trivia
And where doesthe name Civitella del Lago come from? It is actually a rather recent designation , as recent as the lake is. The vast body of water at the foot of the hill of Civitella is an artificial reservoir, the result of the construction of a dam in 1962. It was with the birth of Lake Corbara that the town became Civitella del Lago.
Collections
Discover places and related research
The Map thanks:
Collections
Discover places and related research