2416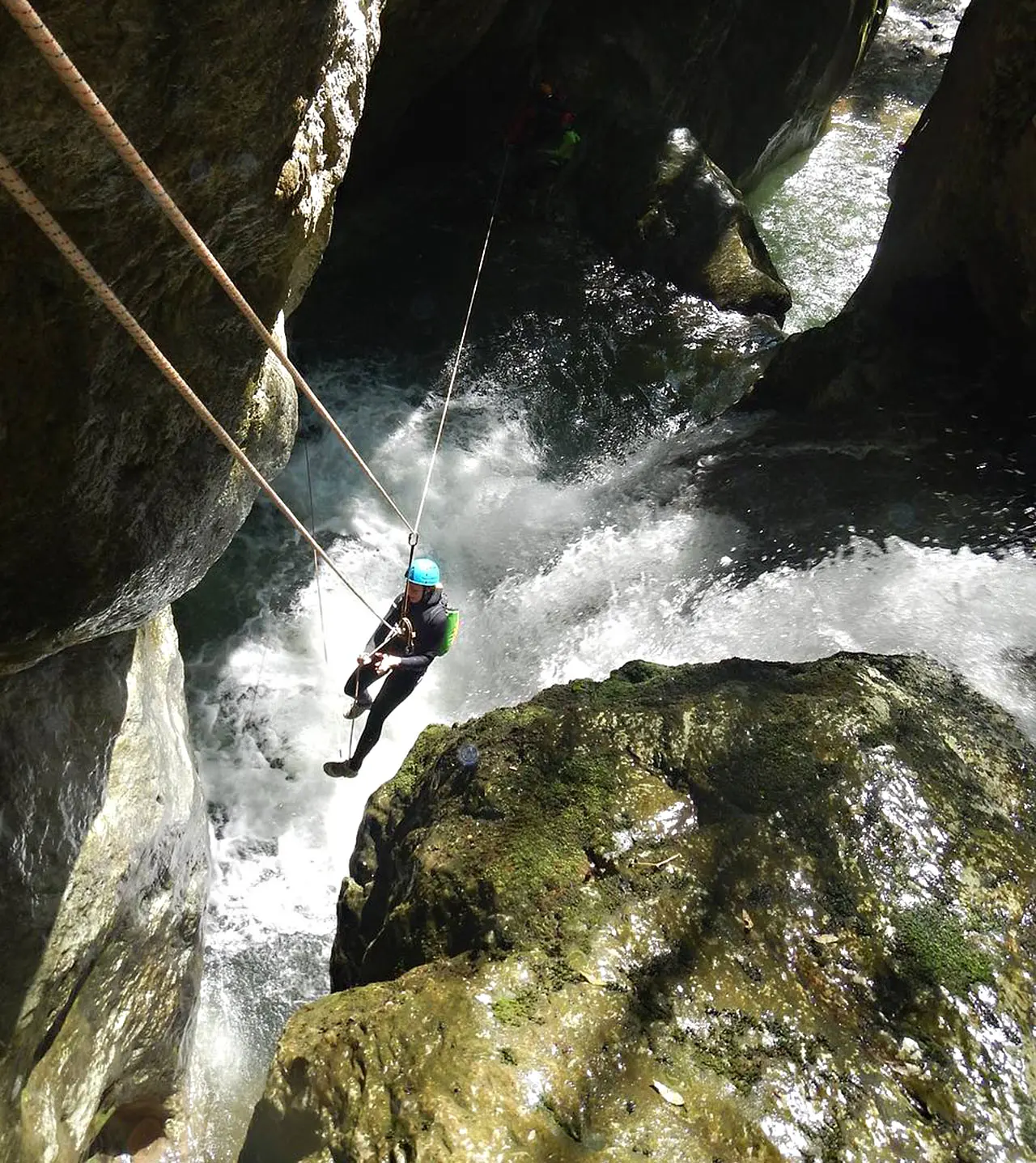 Automatically translated page.
What it is and where it is
The Riancoli stream is one of the most famous aquatic ravines in Lazio, nestled in the beautiful setting of the Cervia and Navegna Mountains Nature Reserve. It begins with a walk along the stream bed, with small fords and pleasant water walks. Further down some equipped stretches, numerous small jumps surmountable by unclimbing and small lakes to be crossed by swimming. Where the gorge bends sharply to the left, one arrives at the most striking and forked part of the gorge, which can only be walked with the use of equipment. From there on dives, rappels, slides and lots of fun, in the clear waters of the stream.
Why it's special
For the locals it was the "Rio Sfondato," a deep and mysterious place where the waters plummeted into the void. For us it is a journey into geological eras and wilderness.
Not to be missed
At the beginning of the gorge are the ruins of the old Mola di Tra Le Vene, where locals once ground grain. Although the masonry structure is now in ruins, the basin of the water reservoir that fed the mill wheel is still visible. Of the latter, carved from a single block of stone, the circular stone with a central hole where it housed the wooden axle that gave the rotary motion is still intact. One can also observe the pipe, which, through the wall, carried water from the reservoir to the main wheel of the mechanical structure, of which there is now no trace.
A bit of history
In the 1980s there was a first partial equipping by Paolo De Santis, now a canyon guide working on site; later the trail was equipped by the Italian Canyoning Association ( A.I.C.), since it was included in the Procanyon project; at the height of the highest drop of the canyon there is a plaque of the association.
Trivia
In the 1970s two local boys hiking through the gorge, found on a rock outcrop two large war devices, remnants of World War II. The bomb squad worked with a group of cavers to clear the ordnance.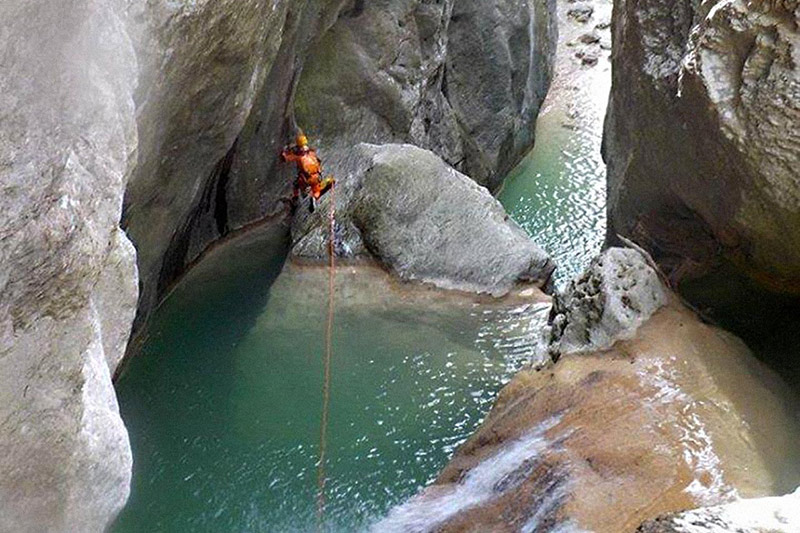 Hanging basins
To make travel arrangements
Collections
Discover places and related research
The Map thanks:
Collections
Discover places and related research