2669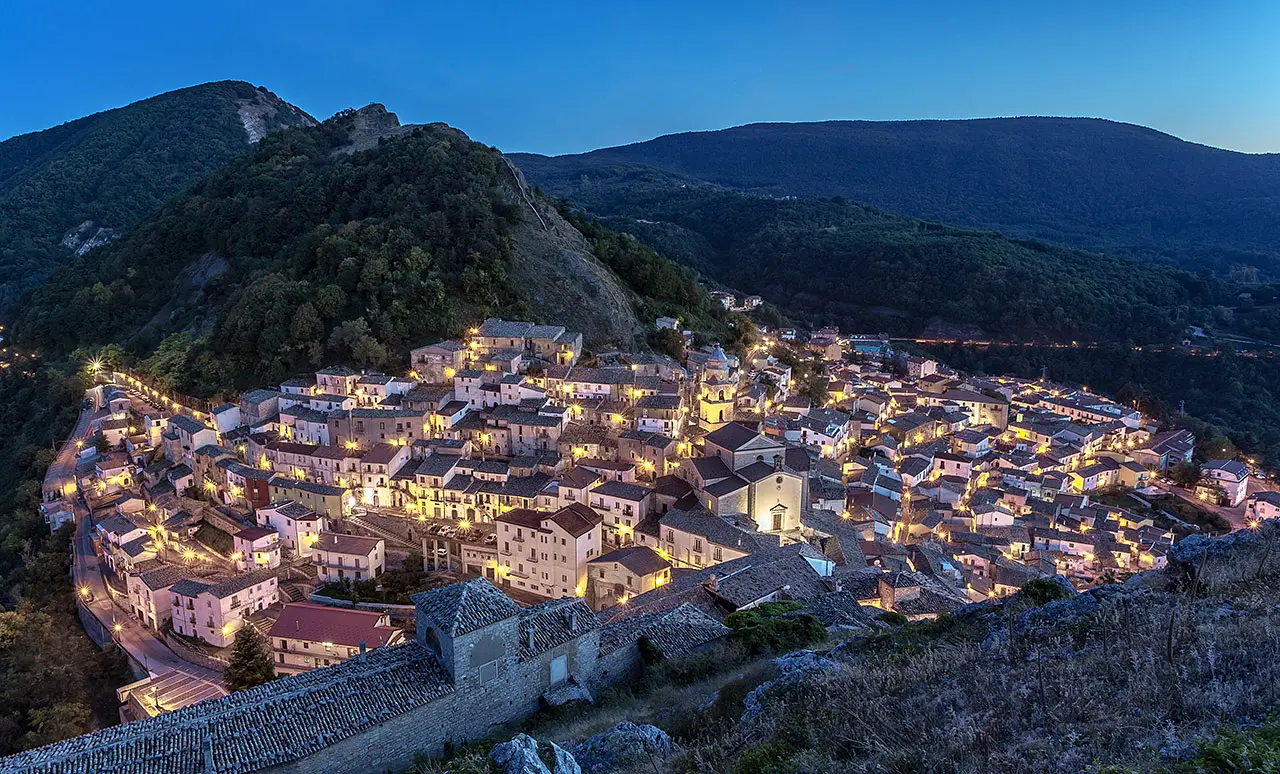 Automatically translated page.
What it is and where it is
San Fele is a small Lucanian village nestled between the Torretta and Castello mountains. From here you can admire the surrounding mountains, particularly Mount Vulture, Mount Santa Croce and Mount Pierno. But the narrow streets, alleys, stairways and small squares also provide great satisfaction, whether new glimpses or fine decorative details on the facades of the more elaborate buildings. And it is precisely when one indulges in this maze of narrow streets, lulled by the voices of the inhabitants who express themselves in the local dialect, that one falls hopelessly in love with the village.
Why it is special
One breathes a particularly relaxed air when visiting San Fele. It is an expression of a serenity made up of many elements: the simple life of the village, its deep and affectionate contact with Saint Justin de Jacobis, who was born here in the village, in a well-preserved and visitable house. Added to this is the calm breath of the woods that surround the village, embracing and enriching it with the possibility of beautiful walks immersed in nature.
Not to be missed
These very woods, crossed by the Bradano stream, come alive with cheerful water features and fascinating waterfalls, such as the Fele Falls. Some are also known as "U Uattenniere," a name that is the dialectal transposition of "gualchiera," a machine used in ancient factories built close to the falls. Among the vegetation can be seen the ruins of the factory, a silent witness to the history of these places. There is a volunteer association that takes care of the trails in the area, and it was during their activities that they discovered a new waterfall in 2020: the Conca D'Oro Waterfall.
Trivia
A country of saints and waters, it almost seems like a small paradise on earth, but even San Fele has its shadows: its territory was not exempt from the phenomenon of brigandage, and it was here that Carmine Crocco, also known as "the General of the Brigands," was captured . It is not surprising then that in 2012 San Fele itself was chosen to film some scenes of the TV miniseries "The General of the Brigands" by Paolo Poeti.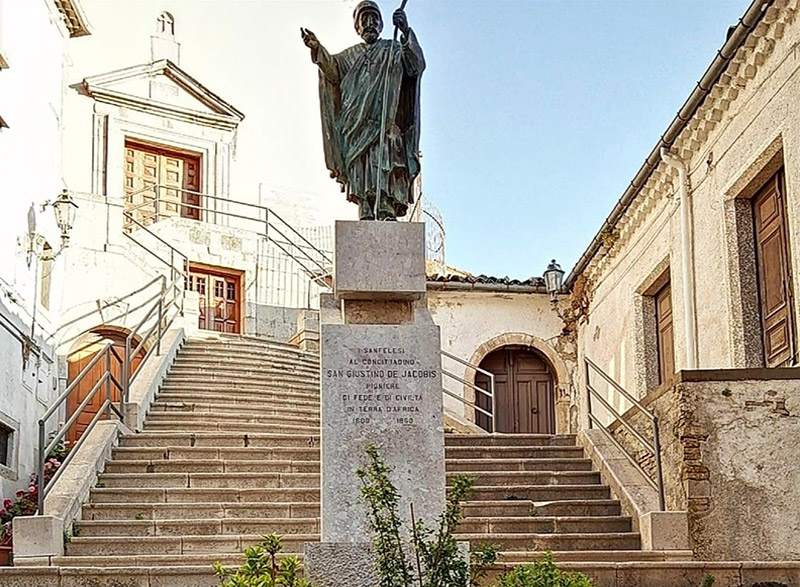 Memorial statue of St. Justin de Jacobis
To make travel arrangements
Collections
Discover places and related research
The Map thanks:
Collections
Discover places and related research