2370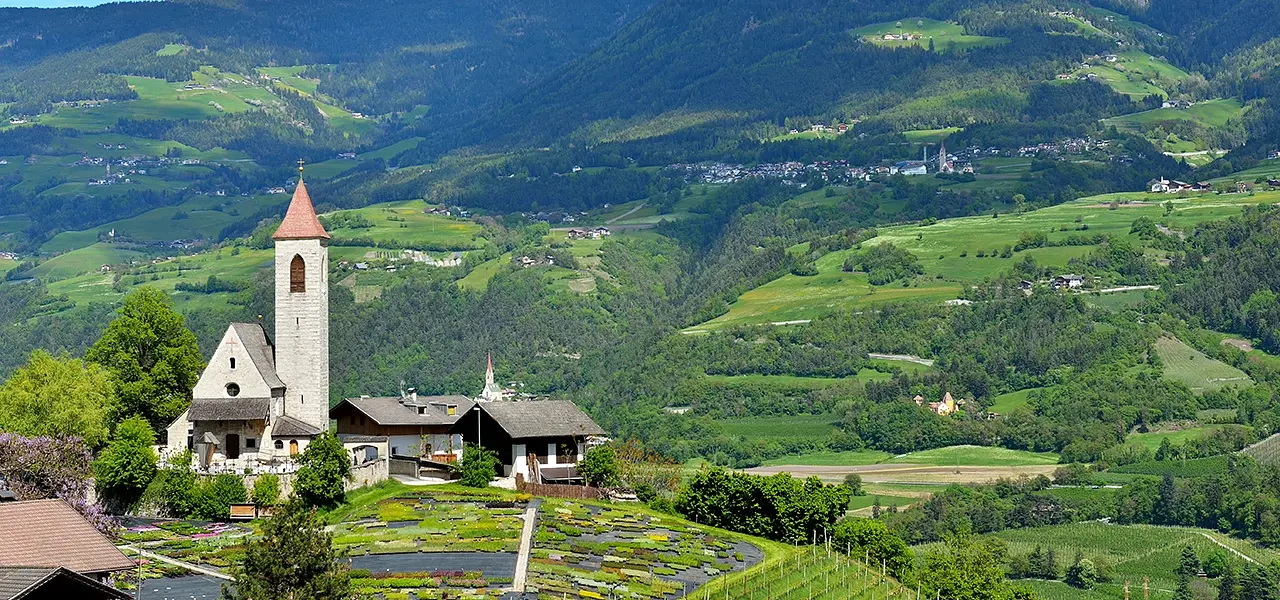 Automatically translated page.
What it is and where it is
To the west of the city of Brixen for those coming from the south, rises the Pfeffersberg/Monteponente promontory with the summit of the Pascolo/Angerspitz mountain, more than 2,000 meters high. Along the mid-coast terrace lie the villages of Scezze/Tschötsch, Teccelinga/Tötschling, and Tiles/Tils, between 700 and 900 meters above sea level, in a multifaceted landscape ranging from vineyards and low-altitude crops to mountain pastures and coniferous forests.
Why it is special
Such rich and varied nature demands to be visited slowly, to enjoy every nuance of the leaves and every scent wafting through the air. But there is also a cultural element to this flamboyant nature: the three hamlets are part of a route that unites them: the "Seven Churches Route." In addition to those of Scezze, Teccelinga and Tiles, in fact, there are also those of San Cirillo, where the path begins, La Mara and Pinzago.
Not to be missed
The small churches in the three villages are small artisitic jewels set in a beautiful natural setting: in Scezze the Gothic parish church of Sts. John and Clement, in Teccelinga the two neighboring churches of St. John (on the outside of which a Romanesque hunting scene can be admired) and St. Nicholas, and in Tiles the parish of St. Vitus, a delightful little late-Gothic church baroqued inside. The closeness of their style becomes familiar, almost an embrace, a reassuring presence along the way.
A bit of history
Pfeffersberg/Monteponente in the Middle Ages was a Judgment, an administrative area in its own right, with its own castle (of which only ruins remain today) and its own Captain. The church in Scezze was built in the 15th century over the remains of the castle of the Lords of Tschötsch, whose Brissin branch died out as early as the 14th century. Several feudal families had estates in this area, which, from ancient times, was traversed by important alternative connecting paths to the Brenner road.
Curiosities
Not only Christianity, but also traces of a cult dating back to the Neolithic period, which still convey a sense of intense sacredness. Just outside the village of Scezze, among the patches of the so-called "Tschötscher Haide," the Scezze heathland, several cupped stones can be seen on the ground. Their mysterious origin remains unresolved: the signs engraved in the rocks (circles, crosses, labyrinths, representations of the mill game, magic squares) are, according to scholars, to be traced back to a very long period from the Early Bronze Age (ca. 2200 B.C.) to the modern era.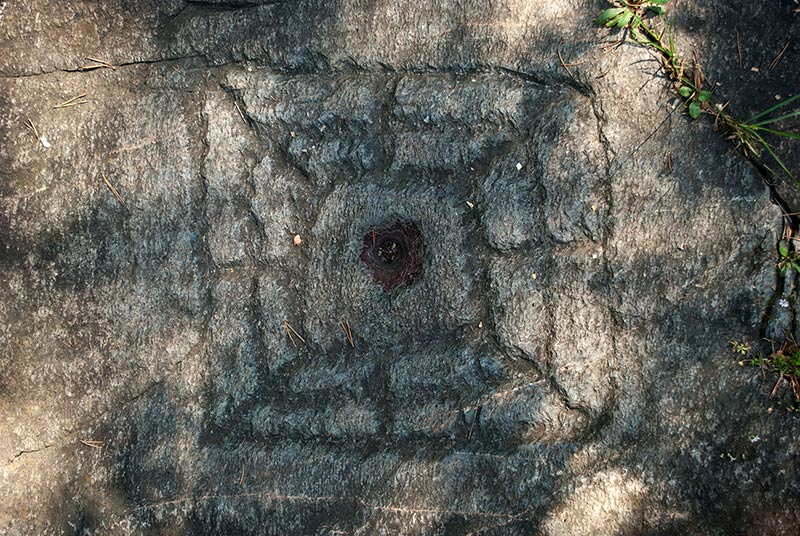 A mill, one of the symbols engraved on the rocks of the Tschötscher Heide
To make travel arrangements
The Map thanks: