2257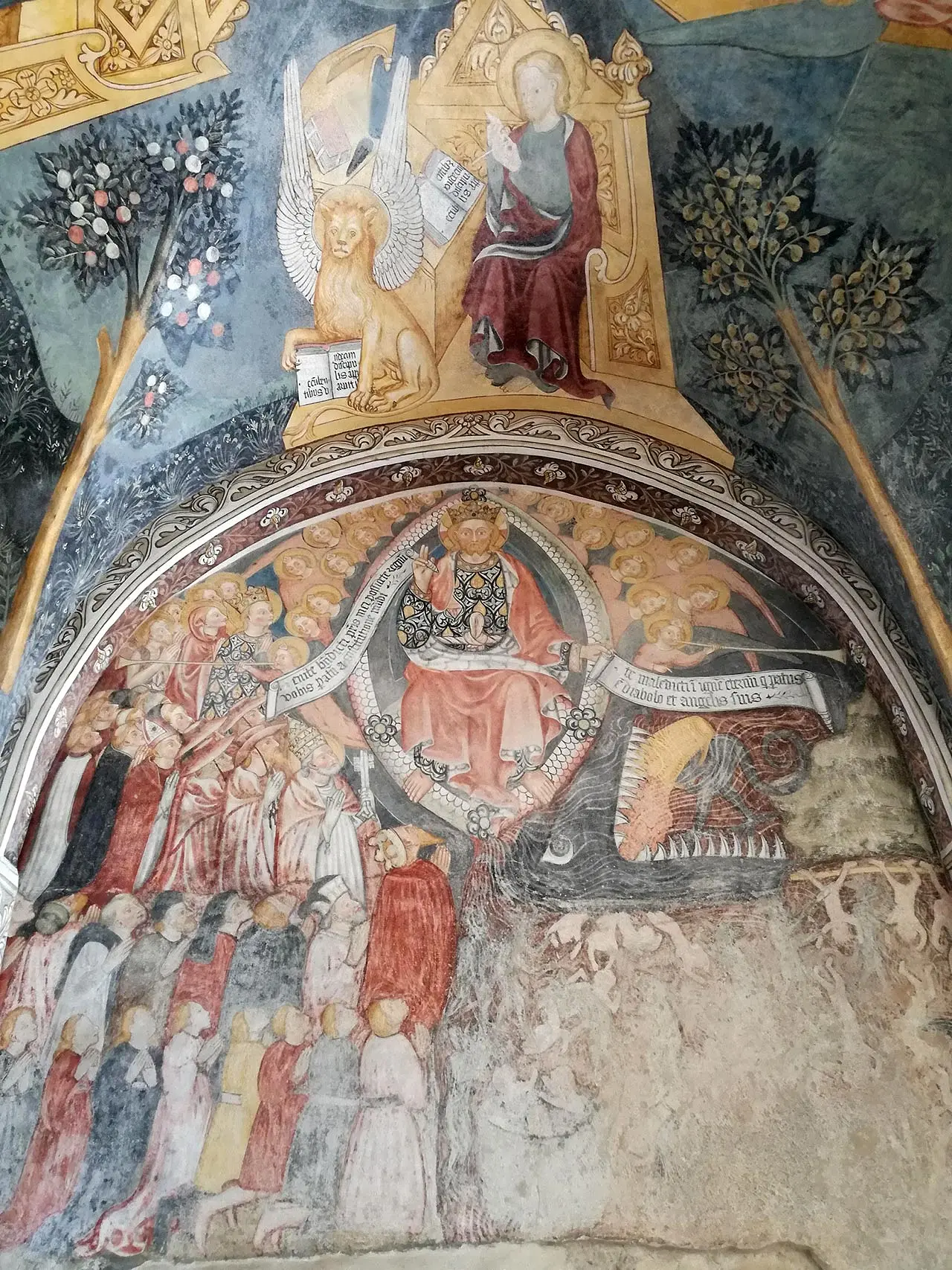 Automatically translated page.
What it is and where it is
Let's imagine a small commune surrounded by rice fields. A church that externally has no particular decoration. But then, to the discerning eye, curious decorative terracotta tiles appear and a porticoed atrium where instead it is a veritable explosion of color: these are the 15th-century frescoes of the ancient church of St. Columba. The present church is an almost complete remodeling in the 1600s, of the Romanesque part only the frescoed atrium remains, precisely. Depictions of St. Columba are numerous: the saint is depicted dressed in white with an abbot's staff or with a book and dove. But the relics in the scurolo are of the French bishop St. Serenus!
Why it is special
The church is special because of its artistic aspects but also because of the importance of the place where it stands. In fact, Biandrate, now entirely surrounded by rice fields, was on the route of the so-called "Via Biandrina," a strategic medieval route that crossed directives between Turin, the Vercellese, Novara and Lombardy. But surely this place has a certain importance already in Roman and pre-Roman times: the latest archaeological findings even date back to the Neolithic period. We are then in the 11th century when the Counts of Biandrate, lords of a vast fief between Sesia, Ticino, Ossola and Val Sesia had their castle here and were protagonists of struggles and battles until they completely lost power and prestige.
Not to be missed
The 15th-century frescoes are extraordinary: you can clearly recognize the scenes of the Last Judgment, dated 1444, which fill one wall entirely. The central vault of the atrium is decorated with a Christ Pantocrator with symbols of the four Evangelists. The frescoes are attributed to Giovanni de Campo, one of the most important signatures of Novarese art of the period.
A bit of history
In 1146 mention is already found of the parish church of San Colombano in Biandrate. The scurolo housing the relics of the patron saint dates back to the 14th century, while the bell tower was built only in 1819. All that remains of the old Romanesque church are the vaults of the atrium, several terracotta tiles (including a bicaudate siren) and frescoes dated 1444.
Curiosities
Above the portico of St. Columbanus in the 14th century the "scurolo" was built to house the relics of St. Ser enus bishop of Marseilles. According to tradition, St. Sereno, now the patron saint of Biandrate, died here while returning from a pilgrimage to Rome.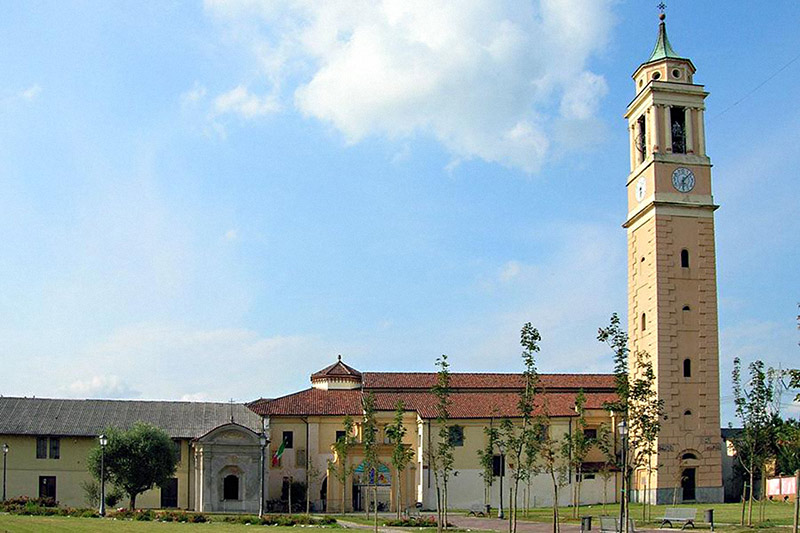 The parish church as seen from the outside - Ph: Alessandro Vecchi ( CC BY-SA 3.0)
To make travel arrangements
Collections
Discover places and related research
The Map thanks:
Collections
Discover places and related research