2345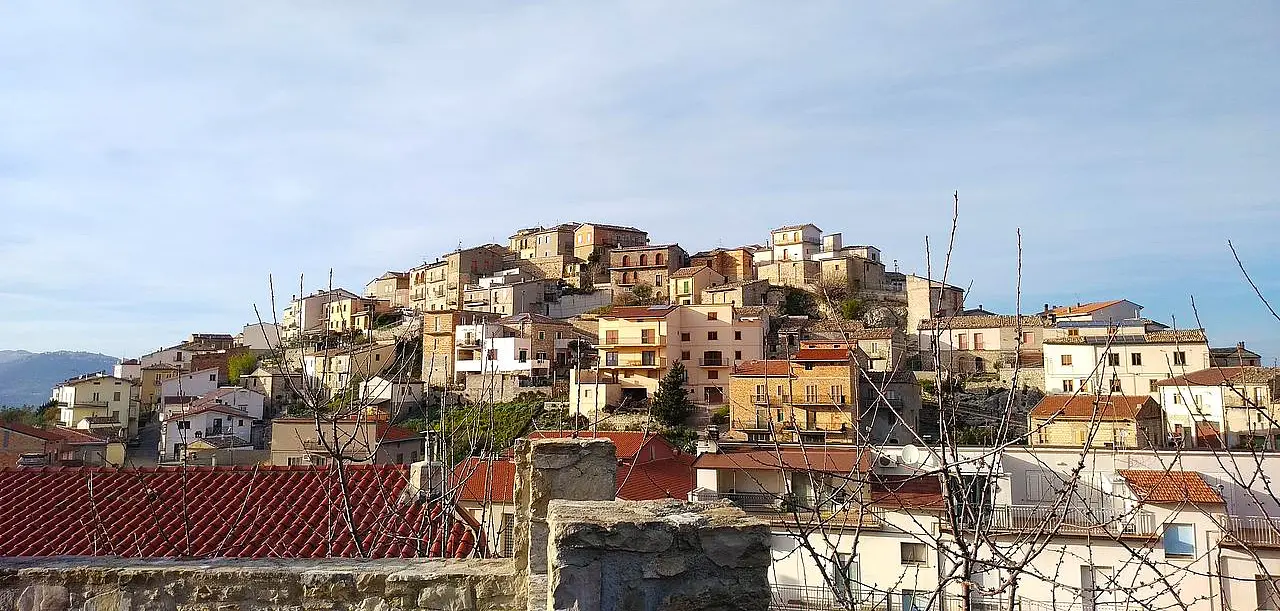 Montemitro and the Molisian Croatian minority
The village that lives "its own way"
Automatically translated page.
What it is and where it is
There is a small village, perched on a hill, overlooking the Trigno valley. We are in the heart of Molise and, when the air is clear, right from here it seems as if we can embrace the whole region with one glance, from the mountains to the sea. The structure of Montemitro is medieval, although many houses have been remodeled over time. What is truly priceless, however, is the opportunity to be based in a community of just over three hundred souls, and have the chance to venture out to discover the beauty of Molise, and then take refuge in a cradle of ancient culture.
Why it is special
Visiting Montemitro, indeed, allows you to leave behind traffic, overcrowding, horns and smog. The only smells you will smell will be those of nature in close proximity, of pure air, of delicacies cooked by the ladies in the surrounding area.... But the thing that really fascinates, strikes another of our senses: hearing. Oh yes, wandering around the narrow streets or taking a seat at the bar, you may happen to hear a rather strange and incomprehensible language. No, these are not foreign tourists: this village is the keeper of na-našu or na-našo, literally, "our way."
Not to be missed
Those who know a Slavic language will be able to pick up a few words here and there. Easier still will be for those who can speak Croatian. Na-našu, in fact, originated when a Croatian community took refuge in the area. In time, Croatian and Molise dialect merged into this new language that fascinates with its musicality. Who knows, maybe by asking someone, you will be able to get them to teach you a few words! A good opportunity is the country's many festivals, primarily those dedicated to St. Lucy, after Easter and in May.
A bit of history
Five hundred years ago, a group of Dalmatian refugees, fleeing the Ottoman invasion, settled in this land, settling here in Montemitro, Acquaviva Collecroce and San Felice del Molise. This group was able to repopulate Mundimitar in the period following an earthquake and a plague epidemic. Probably the first settlement of Dalmatian refugees was held in the locality of Selo, which means "village" in Croatian and is located about 3 km from today's town. It is said that on their arrival they had with them a small wooden statue of St. Lucy. Because of this, even today she is the patron saint of the village, and her cult is very much felt by the population.
Trivia
Although the inhabitants are few, life in Montemitro is quite lively: think that the village is known for having its own Donkey Race that decrees the jockey who will represent Molise at the National Donkey Palio held in Campania. But this is not the only boast. Craft enthusiasts will be pleased to discover that one of the traditions proudly kept alive is weaving. The linen and cotton fabrics woven by hand by the village women are true works of art.
To make travel arrangements
Collections
Discover places and related research
The Map thanks:
Collections
Discover places and related research