3478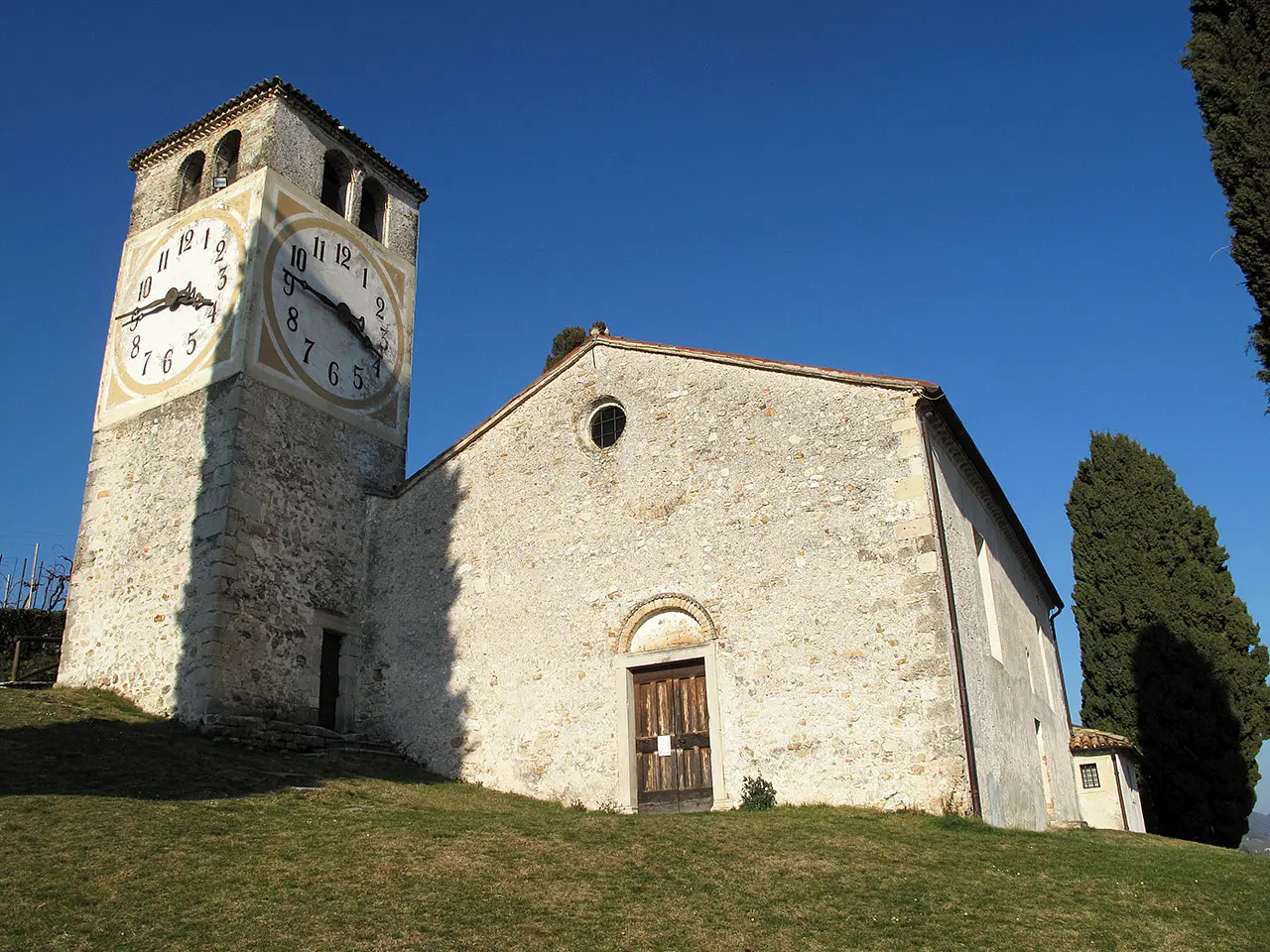 The small Romanesque church of San Vigilio
A small building embraced by the vineyards of Col San Martino


Automatically translated page.
What it is and where it is
Who knows why we find a small, ancient church at the top of the hill? Why is it dedicated to Saint Vigilius, holy bishop of Trent? Perhaps because from the top one could control the plain, the lords of the nearby castles defended the villages, and the cult, perhaps, spread from Trent down the Valsugana, Feltre and the valley of the Piave, a river that flows not far away. We don't know for sure; it's just my guess, but surely this small church will fascinate you with its simplicity, its ancient frescoes, and its scenic location.
Why it is special
Indeed, this building is located in an enviable position, on the top of a hill, surrounded by vineyards... and what vineyards! None other than the prosecco vines, a truly unmistakable riot of beauty and scents. But the little church doesn't just act as a spectator: with its solid façade and squat, sturdy bell tower, it constitutes a solid point on which the eye rests with curiosity.
Not to be missed
The element that most stands out from an overall view is the bell tower clock. To be honest, the primacy is not due to its beauty, so much as to its size, which is decidedly disproportionate to that of the tower itself and the church: placed just below the mullioned windows that conclude the building, it occupies just under a third of the height of the bell tower, and even its entire width. It is indeed huge, and who knows, perhaps it originally served as a landmark not only for Col San Martino, but for the entire valley, all the way across the Piave!
A bit of history
Built around the 10th century, it had to undergo at least rue renovations to remedy the damage caused by the passage of time: one in the early 15th century and one in the mid-16th century. Inside, traces of late medieval frescoes are preserved, but overall, the decorative apparatus of the church is not the original one. Considerable damage in this respect resulted from the occupation of the structure by Austro-Hungarian troops.
Collections
Discover places and related research
The Map thanks:
Collections
Discover places and related research