1498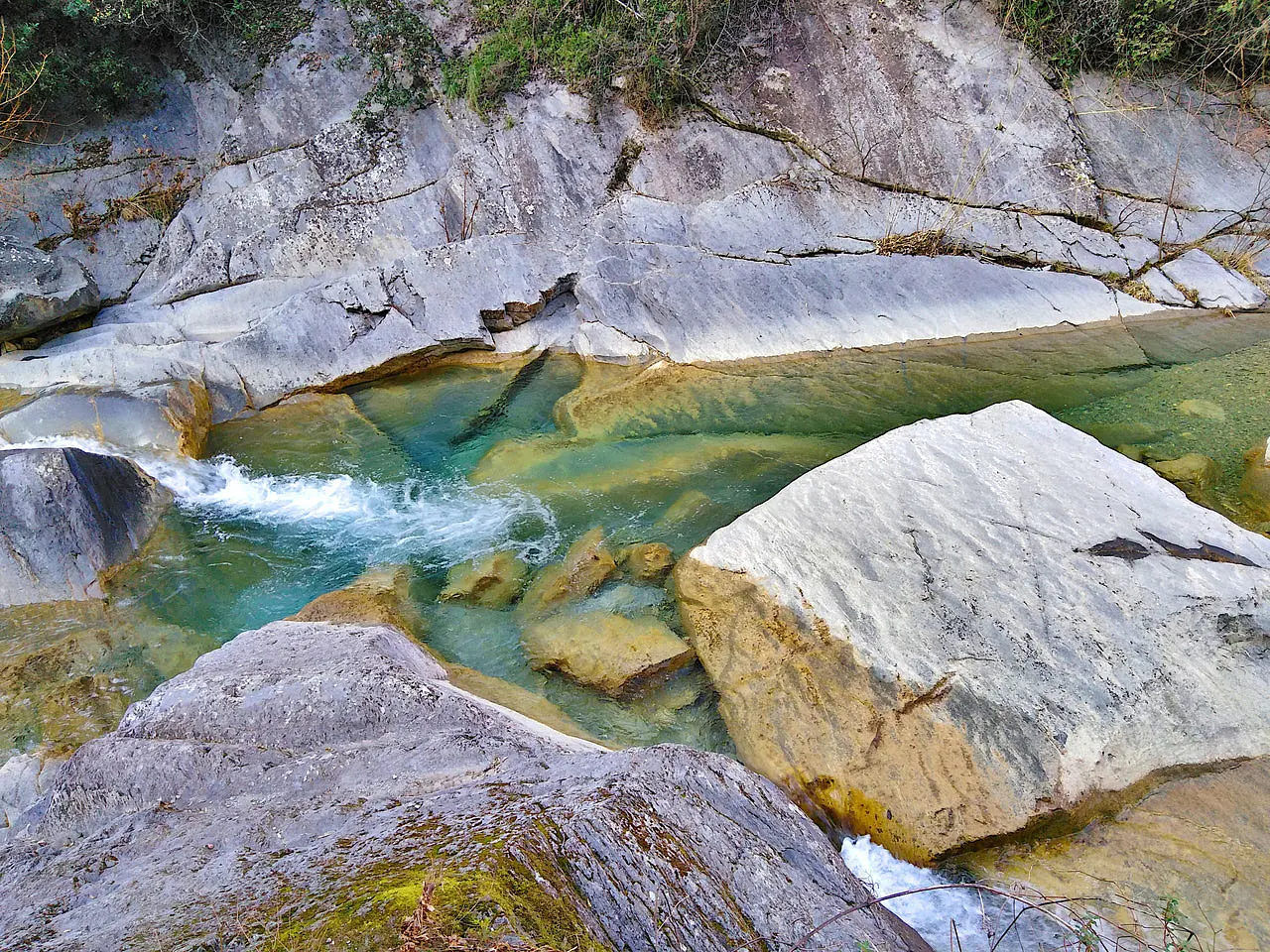 Automatically translated page.
What it is and where it is
If there is one place to which I felt an absolute need to return, this is it. The Caribbean pools of water of the Rio Barbaira, set in the wonderful landscape and natural setting of the Ligurian Alps Park, form along a canyon that slides steeply from the slopes of Mount Abellio to Rocchetta Nervina. The charming medieval village is the gateway to the stream. Shall we go?
Because it is special
The water is so crystal clear that even the bottom of the deepest natural pools can be seen entirely. The landscape varies depending on the stretch of river where you choose to take refuge for a day of total relaxation, away from the crowded beaches, among the sounds of water tempered by the sun and white limestone rocks on which to lie. Cold, wet gorges with steep waterfalls for the more adventurous, placid water corridors or winding slides for the children; finally, wide still lakes and sun-drenched stony grounds for those who wish to rest in peace.
Not to be missed
If you are a lover of the genre, you cannot miss the experience of canyoning (canyoning) along the Rio Barbaira. Crossing the medieval bridge in the village of Rocchetta Nervina will begin your adventure. You will have to climb a steep mountain path that, after 45 minutes, among breathtaking panoramic views and vertiginous landscapes, will lead you to Rocca de Ciappe. Taking the lane on the left you will arrive at the ancient Cin bridge, from which you will start your exploration with a nice dip in the water.
A bit of history
The Rio Barbaira is a course in history. As you travel up the stream, in fact, you will rediscover the deep roots of this wonderland. Especially if you decide to walk along the high path, which starts from the Oratory and passes by the small church of St. Bernardino, you will have the opportunity to walk along an ancient mule track, already traveled in pre-Roman and Roman times. This is evidenced by the discovery of coins from various periods depicting emperors such as Gordian II and Gordian III.
Curiosities
The peak that rises west of the medieval village of Rocchetta Nervina, whose limestone rocks are eroded by the water of the Rio Barbaira, is Mount Abellio, which divides the Nervia Valley from the Roia Valley. Tradition has it that, at the very top, there stood a temple dedicated to "Abelos, " a Celtic god of the Sun, honored and worshipped by the original peoples of the area.
To make travel arrangements
Collections
Discover places and related research
The Map thanks:
Collections
Discover places and related research