3453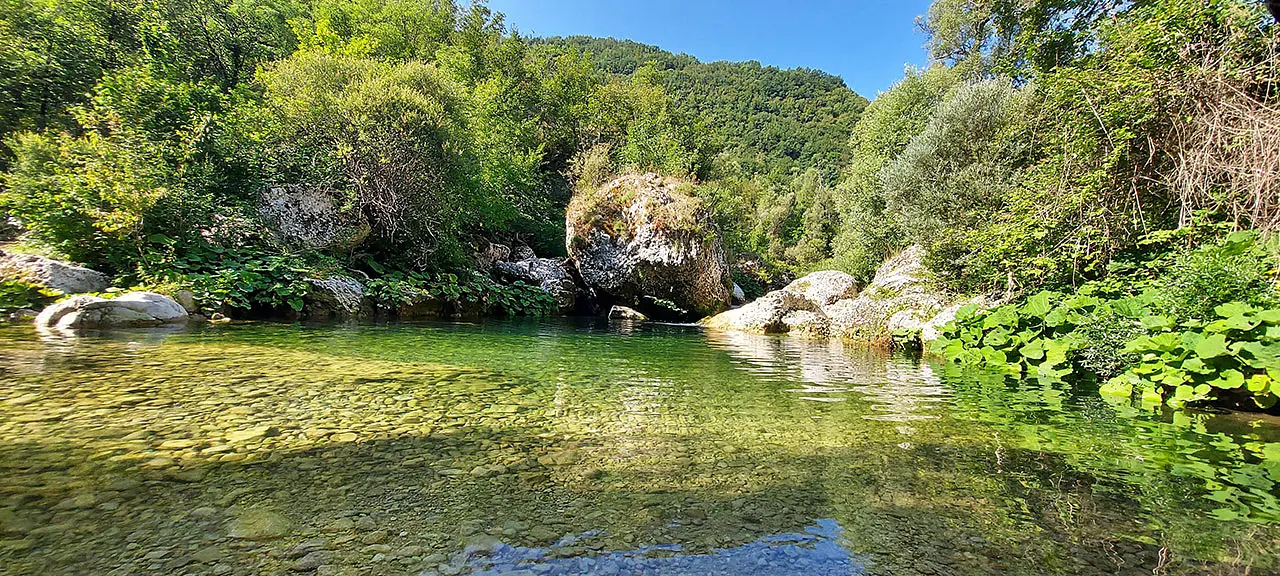 Automatically translated page.
What it is and where it is
In the locality of Casavecchia, 500 meters from the mill of Turania, there is a spring water pond with a truly inviting appearance: the clear water reflects the blue of the sky, mixing it masterfully with the green reflections of the surrounding vegetation, all enhanced by the golden reflections given by the sun. A gentle breeze, birdsong in the background, accompanied by that of the waters of the Rio Petescia, of which the pond is a part, and the magic is done: one would never want to leave this little corner of paradise again.
Why it is special
Fortunately, the pond lends itself well to a little company. Its crystal-clear water beckons to anyone who looks at it, and in summer it's really hard to resist: a nice refreshing swim is just what you need! But there is also room for adventure: the Rio Petescia itself offers an extraordinary opportunity for water trekking!
Not to be missed
It is precisely to this activity that the first Sunday in August is usually dedicated. On this occasion, the Pro Loco Turania association organizes the Acqua Trekking walk with an aperitif at sunset near the mill, a fascinating building dating back to the 1600s, an appointment made even more delicious by the offer of typical products that distinguishes it.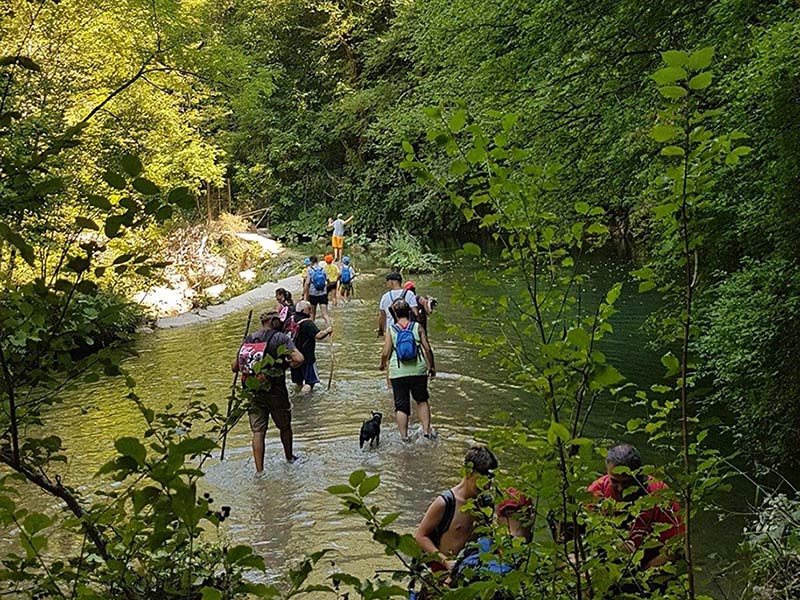 A walk in the water
To make travel arrangements
The Map thanks: